Animal play: The sub acts or dresses like an animal (puppy, cat, pony, cow, etc.).(1)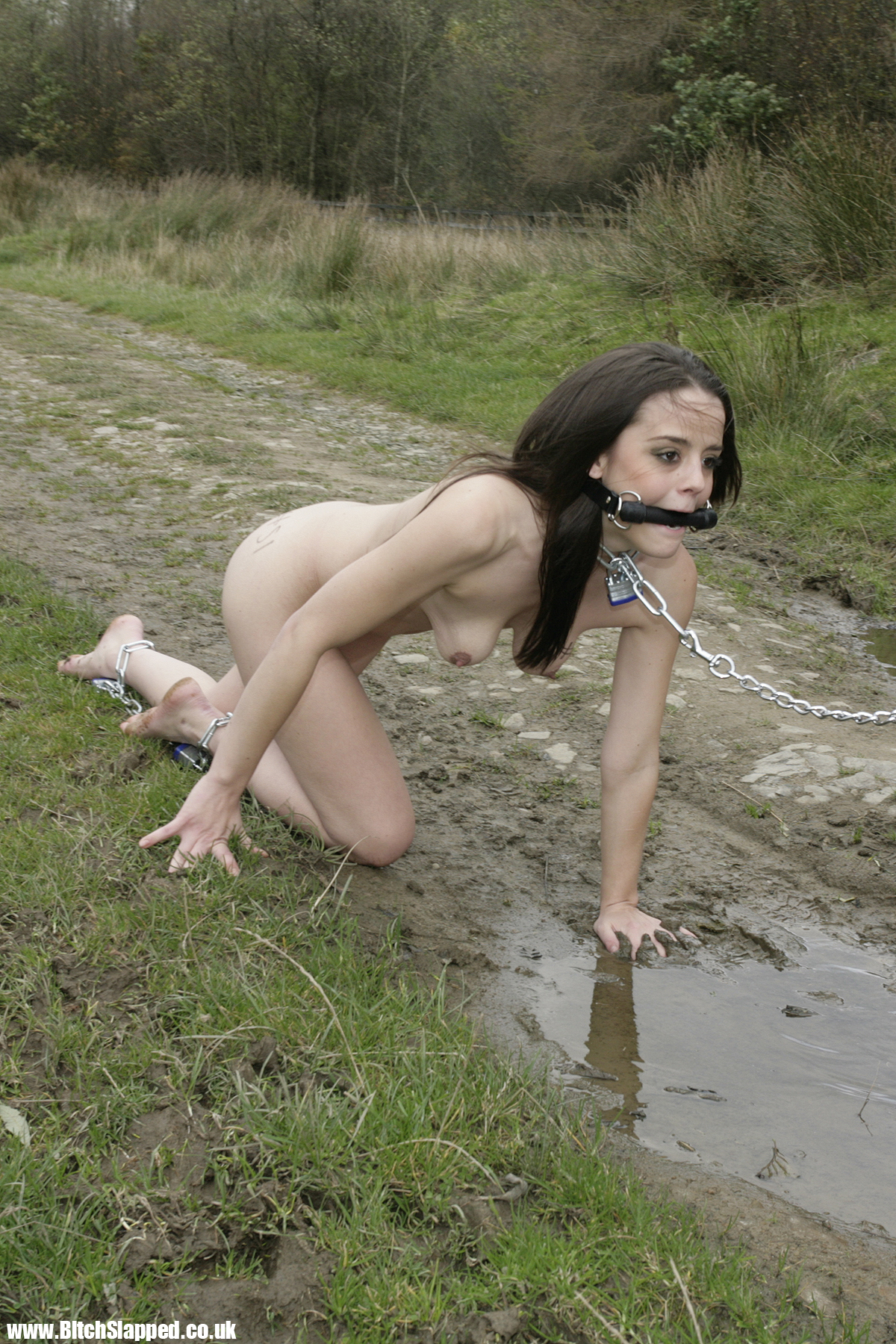 More on **
PET
***
Armbinder: An armbinder is a bondage toy that is used to restrict movement to the arms. Popular types of armbinders are straps down the back connecting from a choker around the neck down to the wrists, or a monoglove, which is similar to a corset.(3)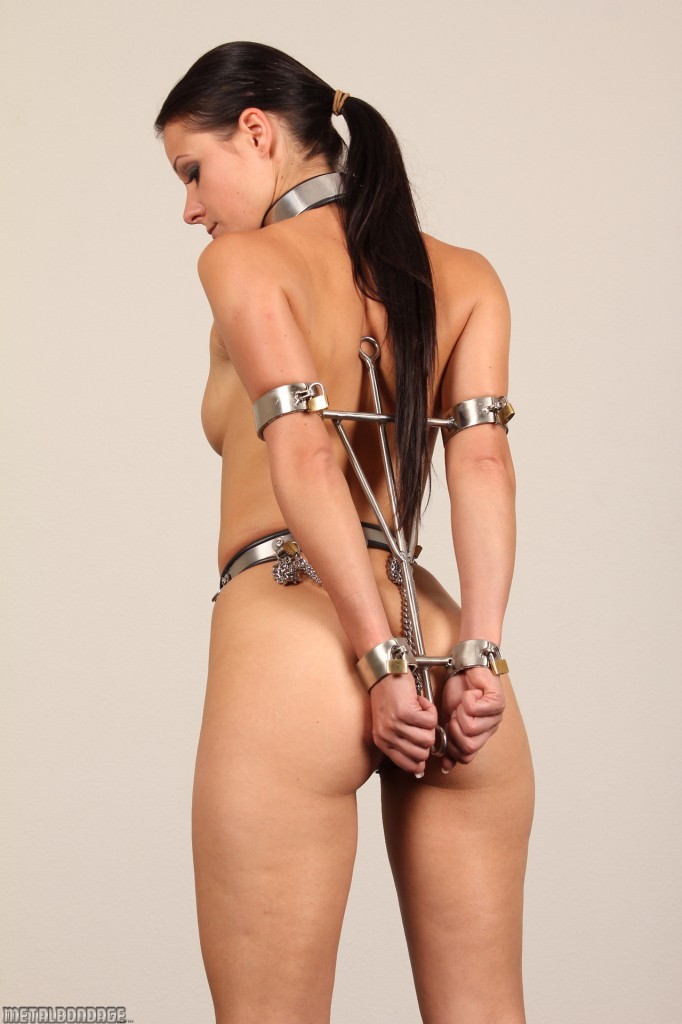 More on ** BONDAGE
***
Auction: Dominant auctions off the slave to the highest bidder (usually supervised and for temporary use).(1)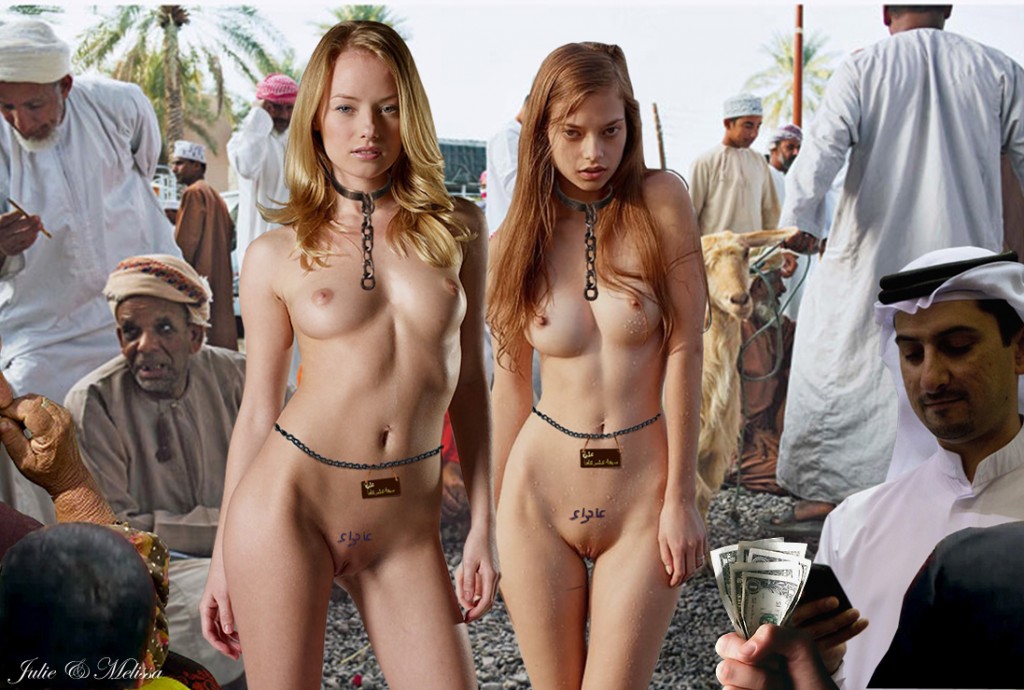 More on ** AUCTION
***
Ball gag: A device with a rubber ball and straps, which secures the ball in the bottom's mouth to stifle screams.(1)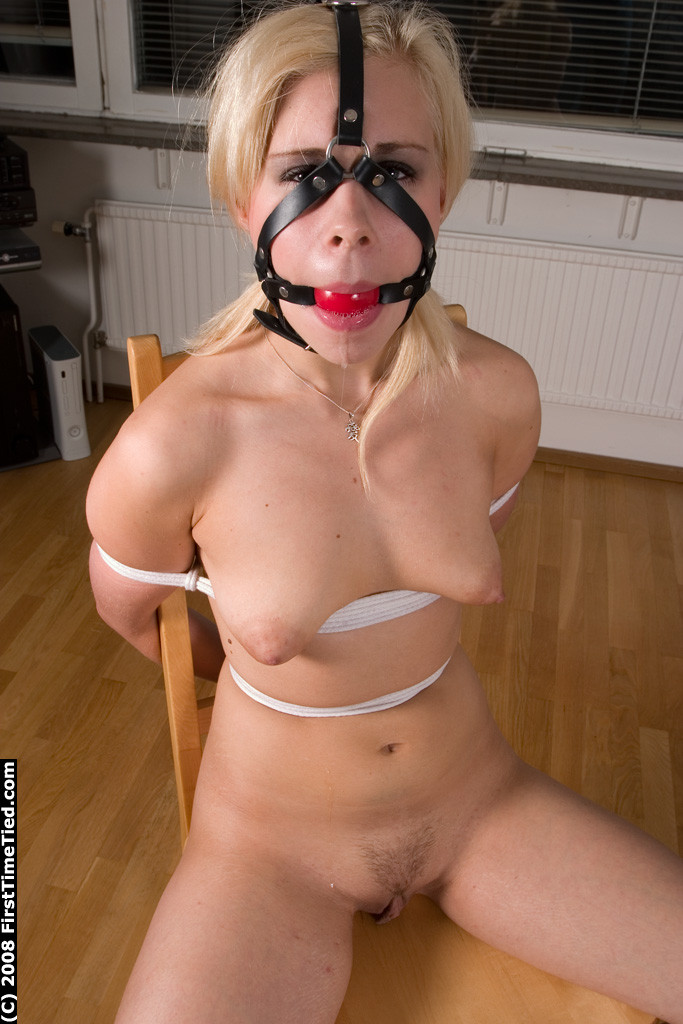 More on ** GAGGED
***
Bastinado: The act of whipping the sub's feet, usually the sub would be tied up to restrict movement as the torture is being inflicted; part of impact play.(1)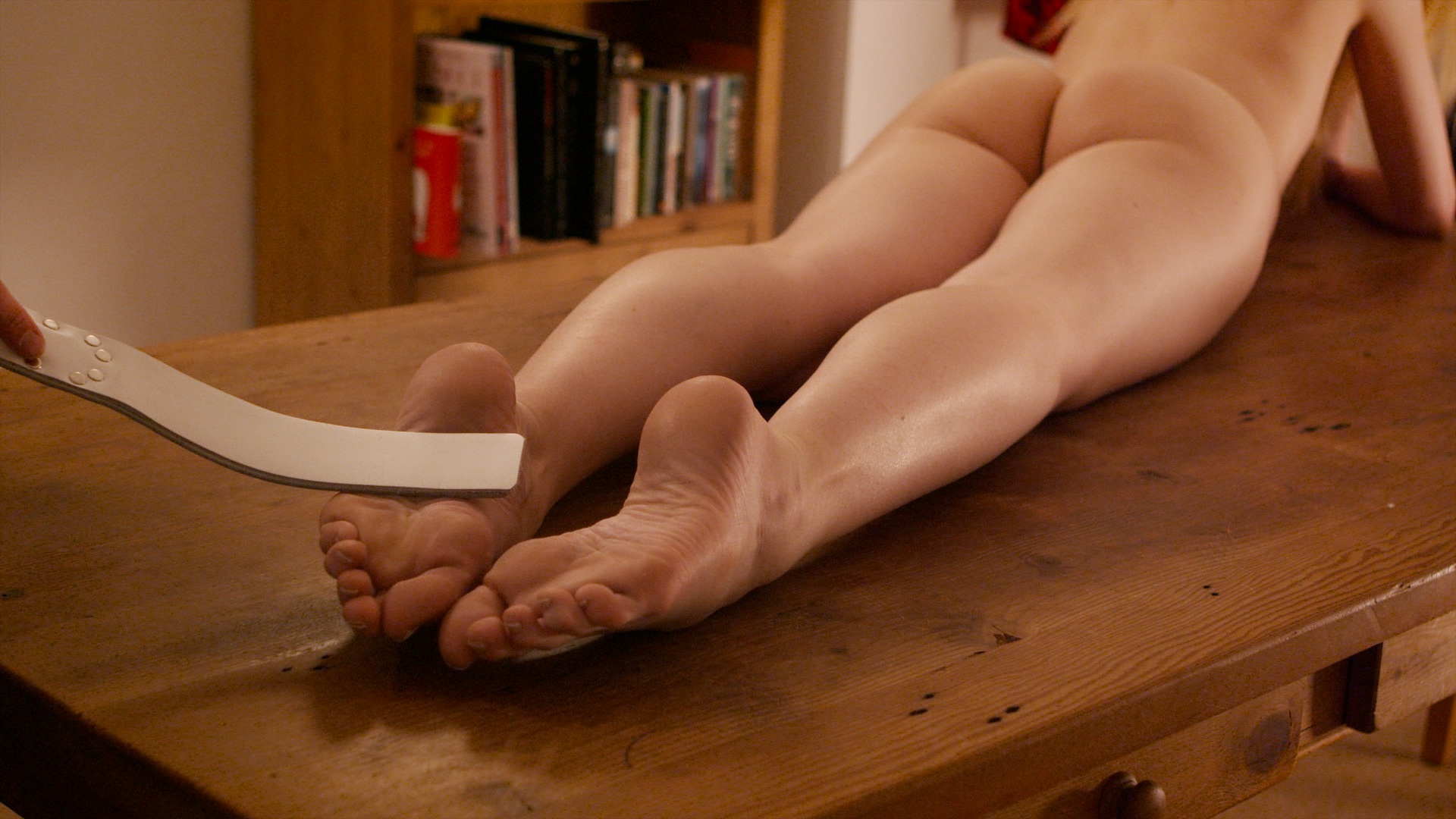 More on **SPANKING
***
BDSM: Bondage/Discipline, Dominance/Submission, Sadism/Masochism: a combined acronym often used as a catchall for anything in the kink scene.(1)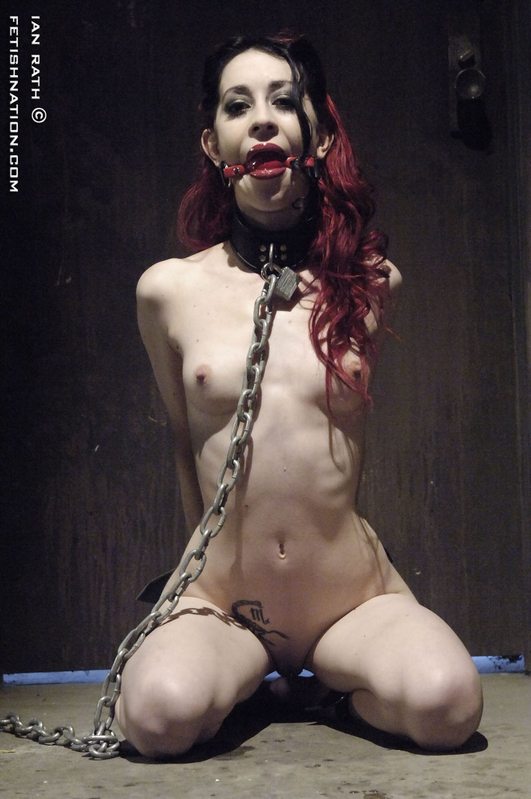 Bit gag: Styled like the bit used in a bridle for a horse, and much of its sexual appeal stems from fetishistic symbolism in pony play.(1)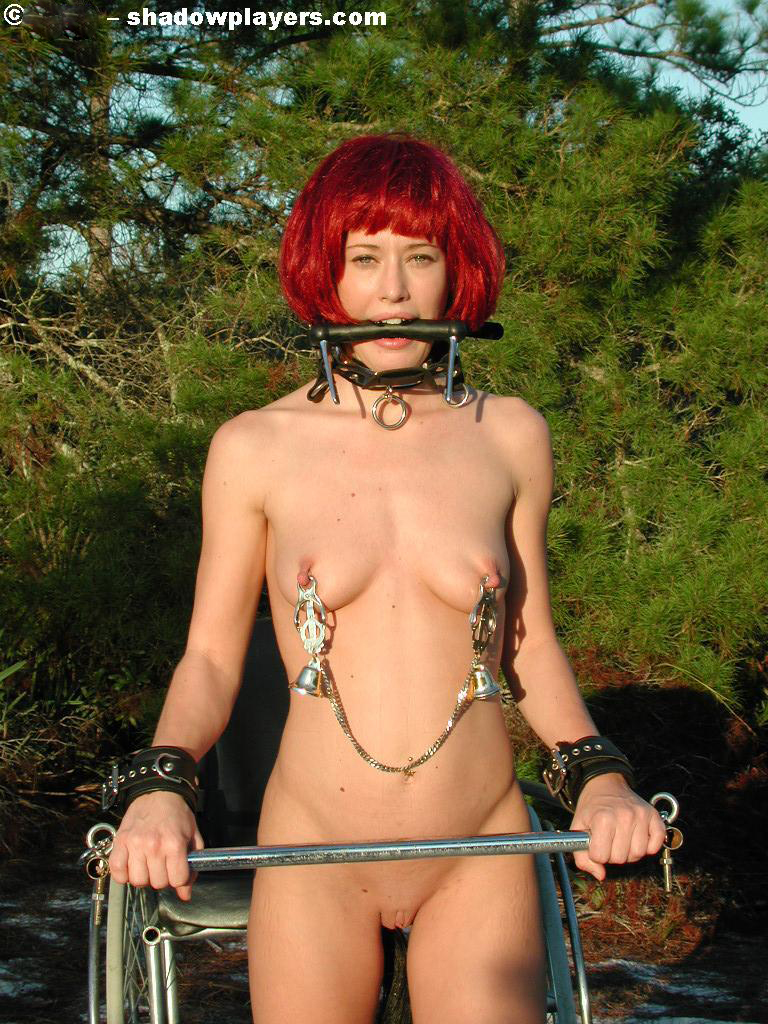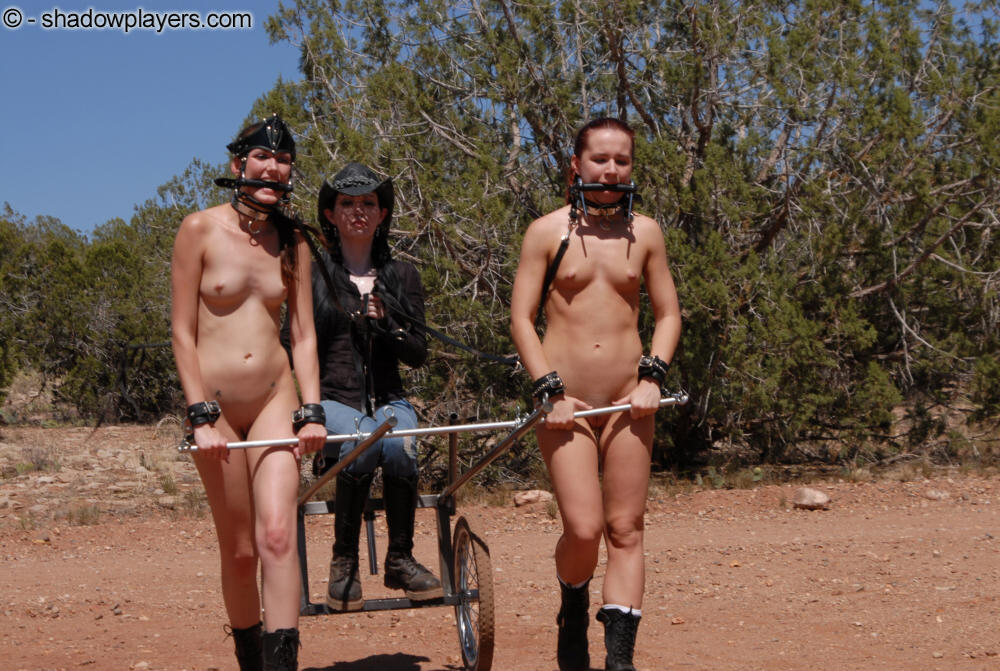 More on ** GAGGED
***
Blindfold: By blocking out sight – a common technique in SM scene – the bottom feels more vulnerable and increases the release of endorphins, thus contributing to the excitement in the scene.(2)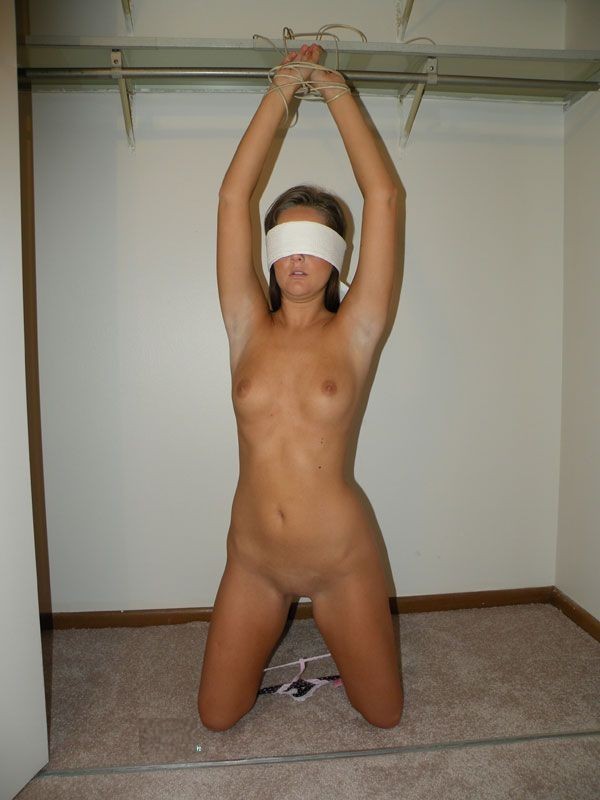 More on **BLINDFOLDED
***
Body art: Artful body modification including: piercing, tattoos and brandings.(2)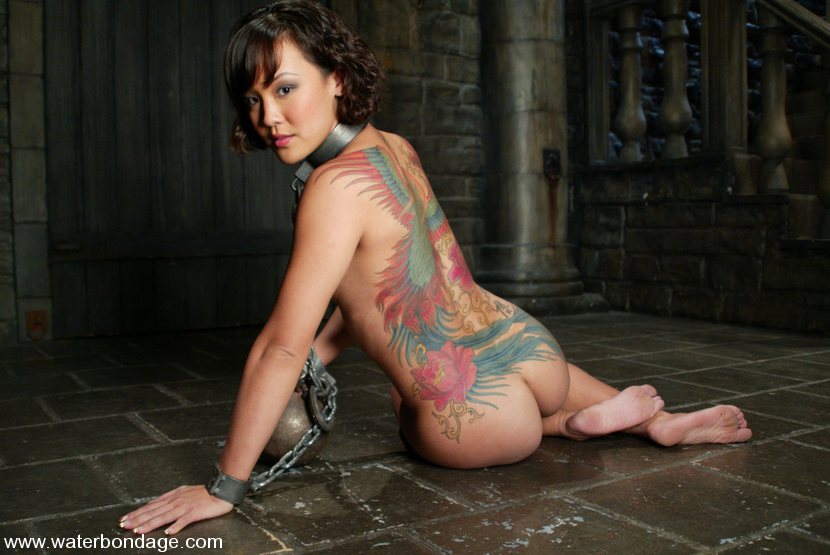 ***
Bondage: Acts involving the physical restraint of a partner. Bondage typically refers to total restraint, however it can be limited to a particular body part, such as breast bondage.(1)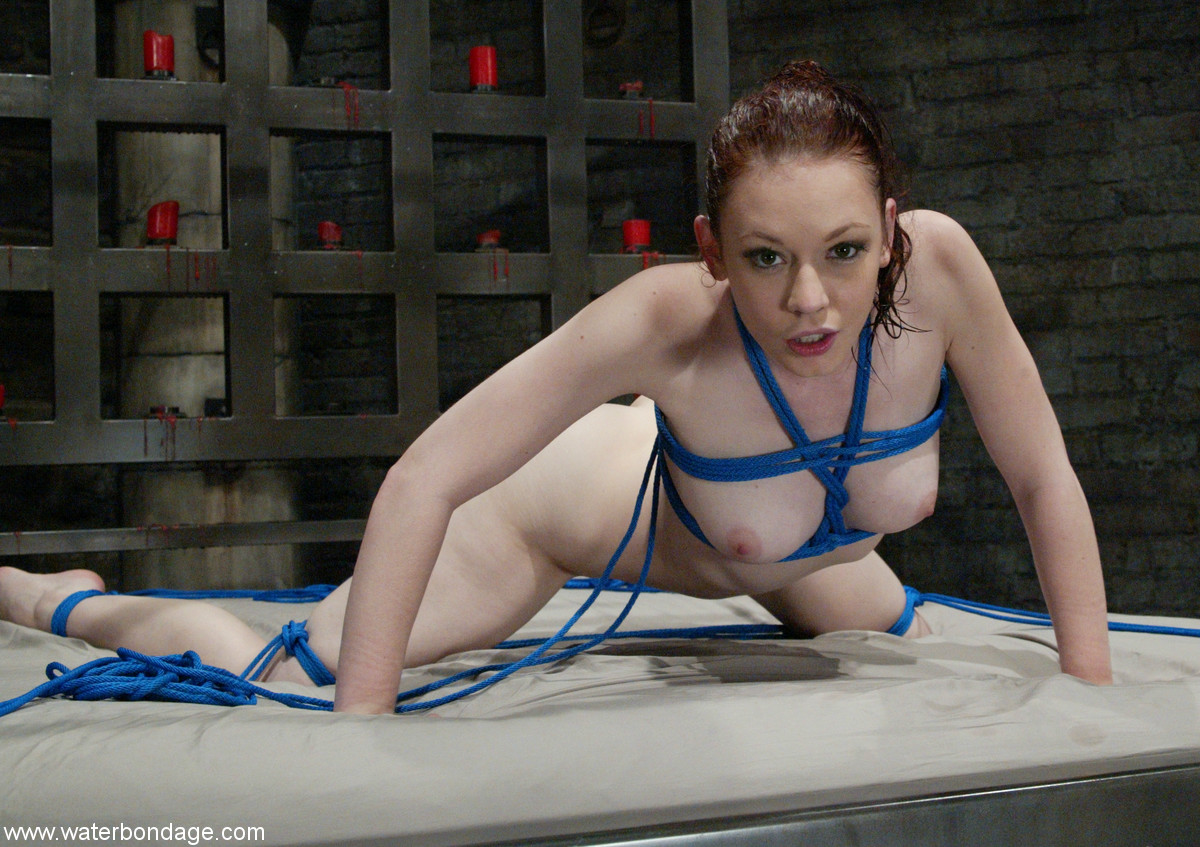 More on ** BONDAGE
***
Bootlicking, Boot worship: Licking and cleaning of a Dominant's boots by a submissive is a common show of submission. Can also be a fetish.(2)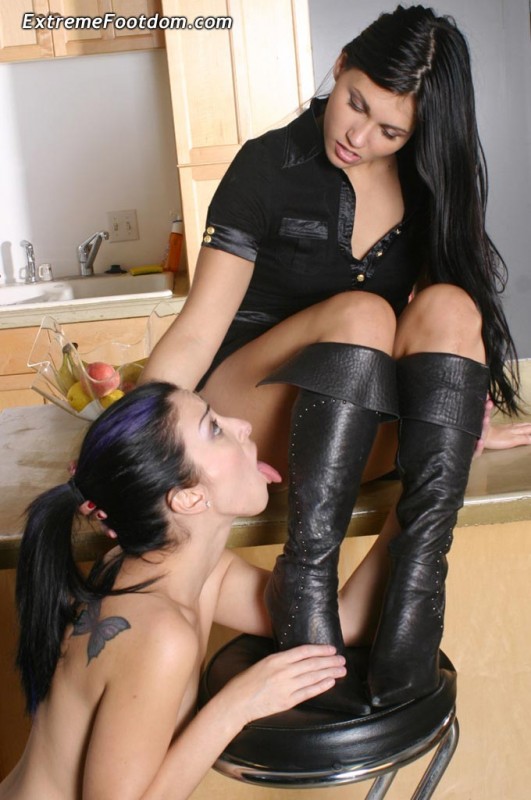 More on ** LATEX
***
Brat: Term for a sub who tries to get the attention of a Dom/me by "acting up."(2)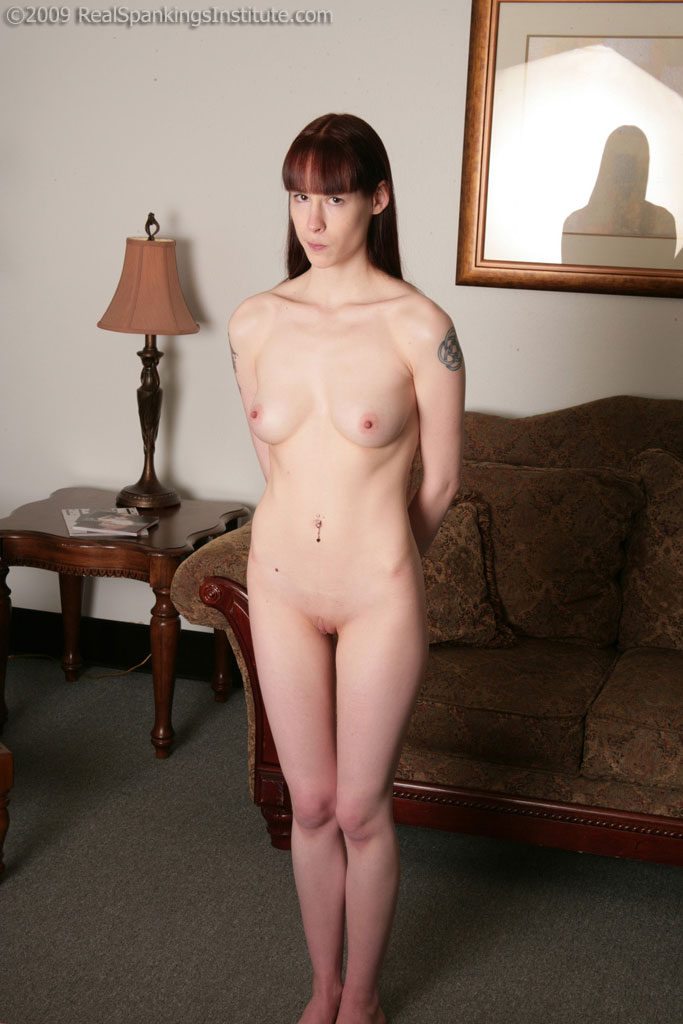 More on **NAKED
***
Breast bondage: The act of tying breasts so that they are either flattened against the chest or so that they bulge.(1)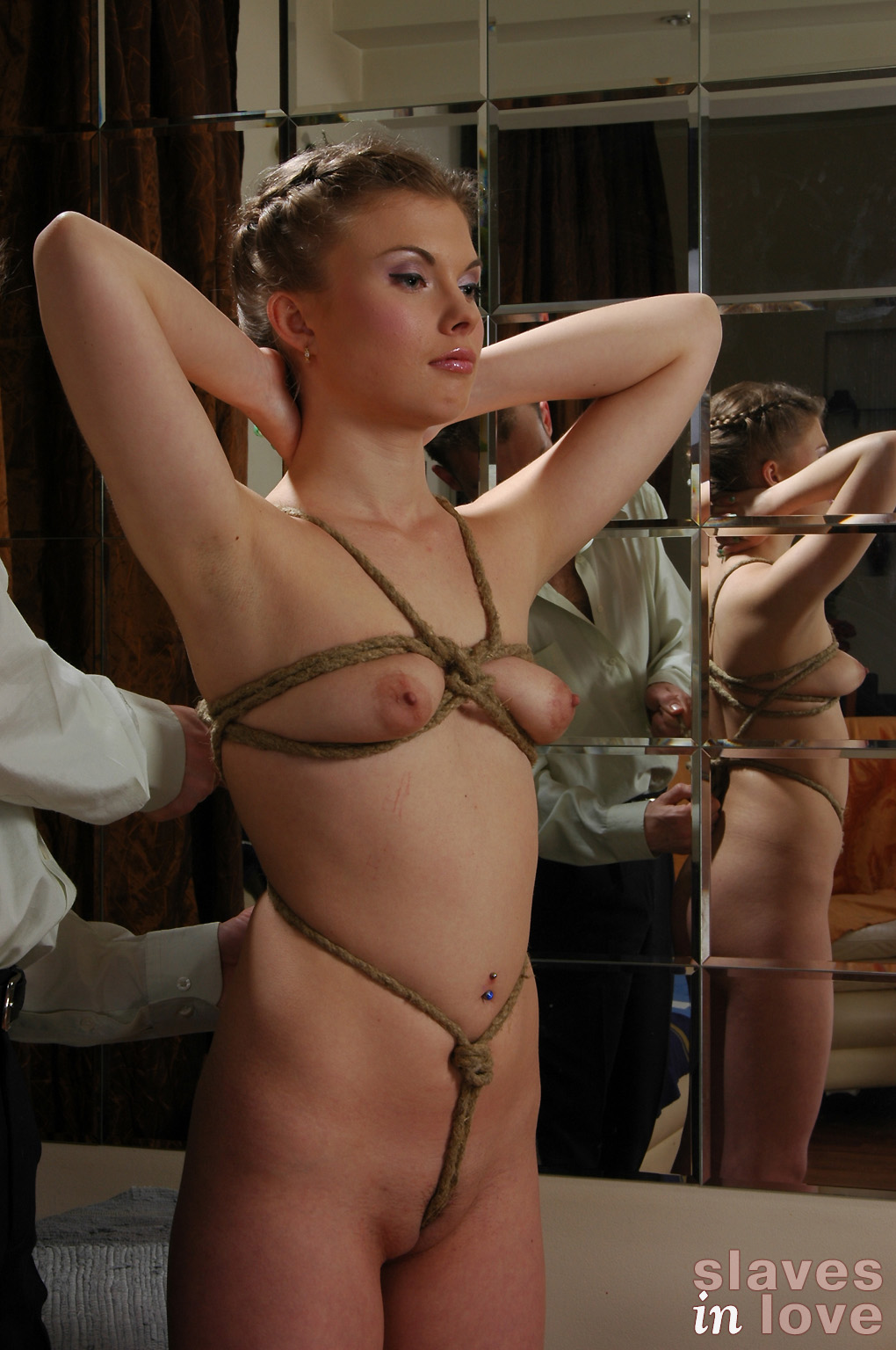 More on ** BONDAGE
***
Bullwhip: A long, heavy leather whip usually longer than 4 feet.(2)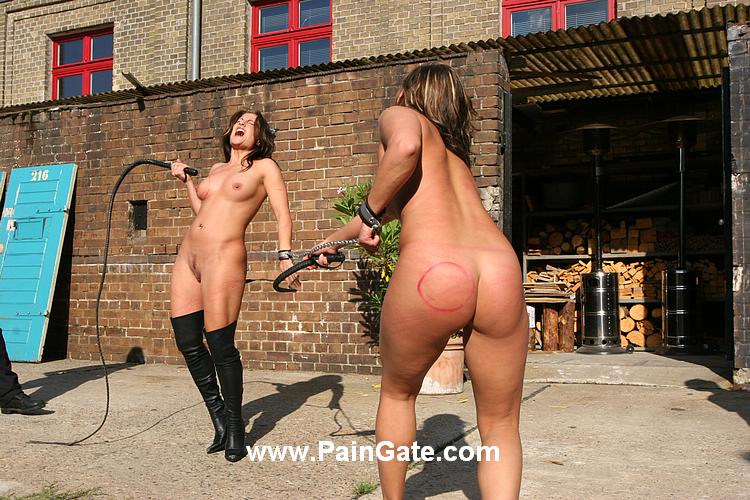 More on ** WHIPPED
***
Cage: A bondage practice, wherein the submissive is kept inside a cage. They can be so small as to restrict motion or large enough for two or more people.(2)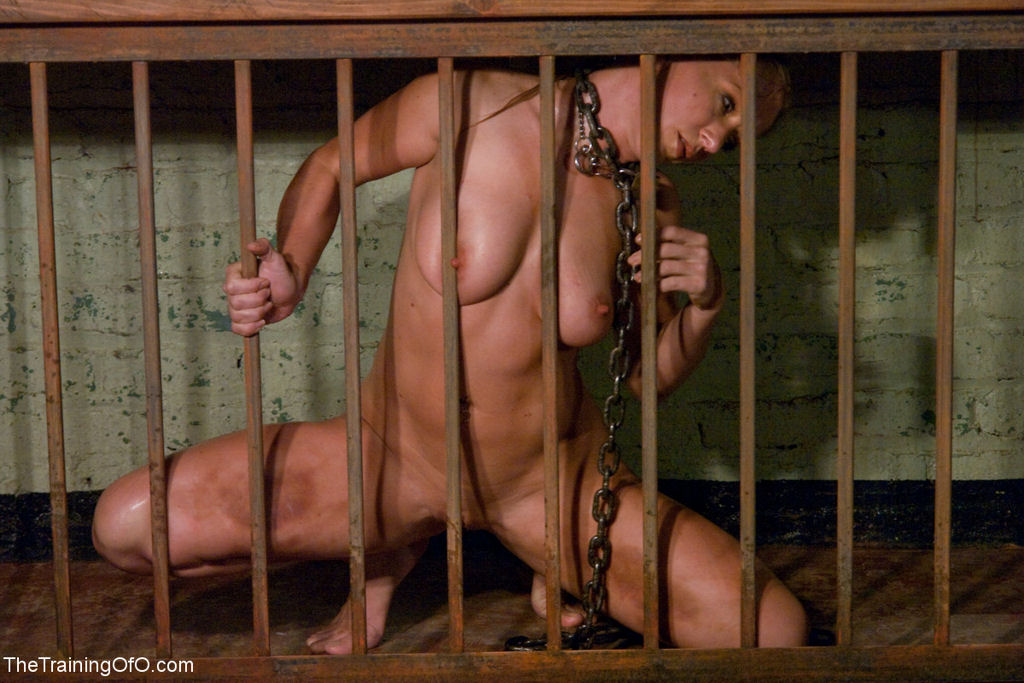 More on ** CAGED
***
Caning: Using a rattan cane (although they are made of many other substances) on a Submissive. Usually more severe than a flogging.(2)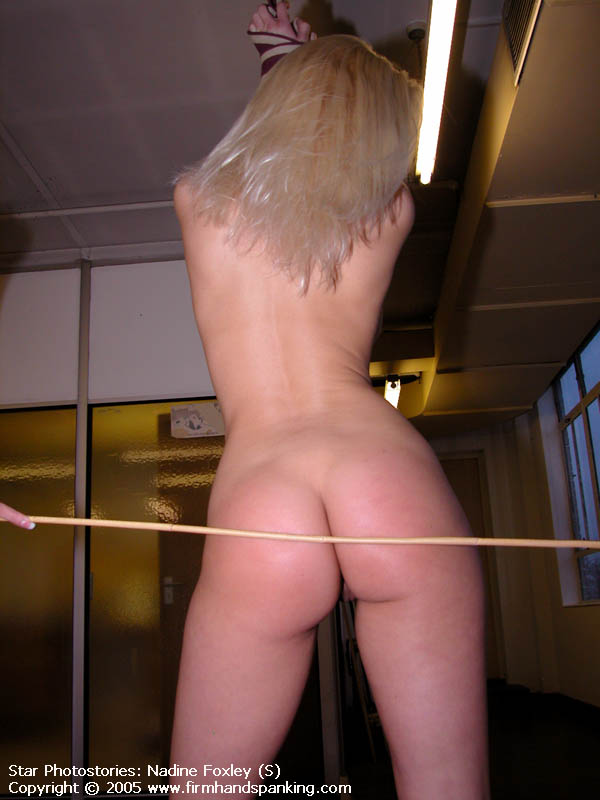 More on **SPANKING
***
Chains: In BDSM erotica, metal chains are often associated with historical torture and prison scenarios.(1)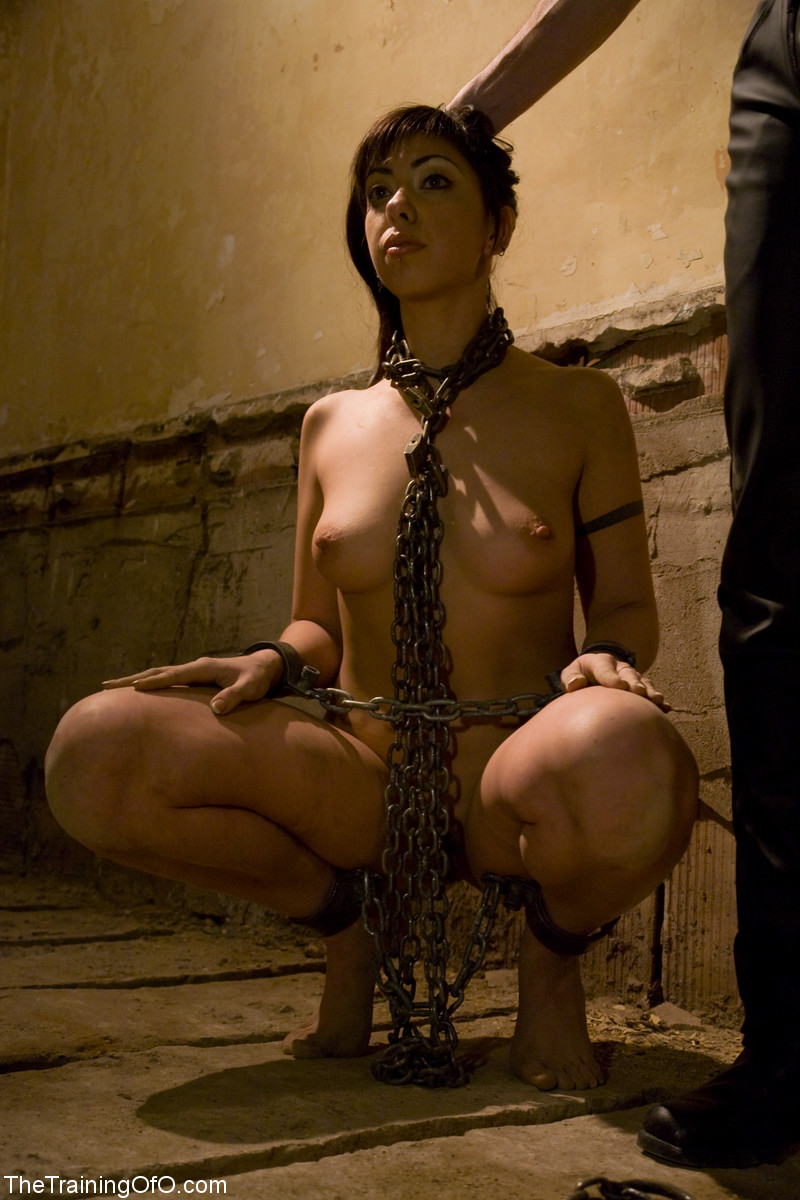 More on **CHAINED
***
Chastity: A form of erotic sexual denial or orgasm denial whereby a person is prevented from access to, or stimulation of, their genitals, save at the whim or choice of their partner, usually by means of a device (called a chastity belt or sometimes for men a cock cage) that prevents contact and is controlled by means of a lock by the partner.(1)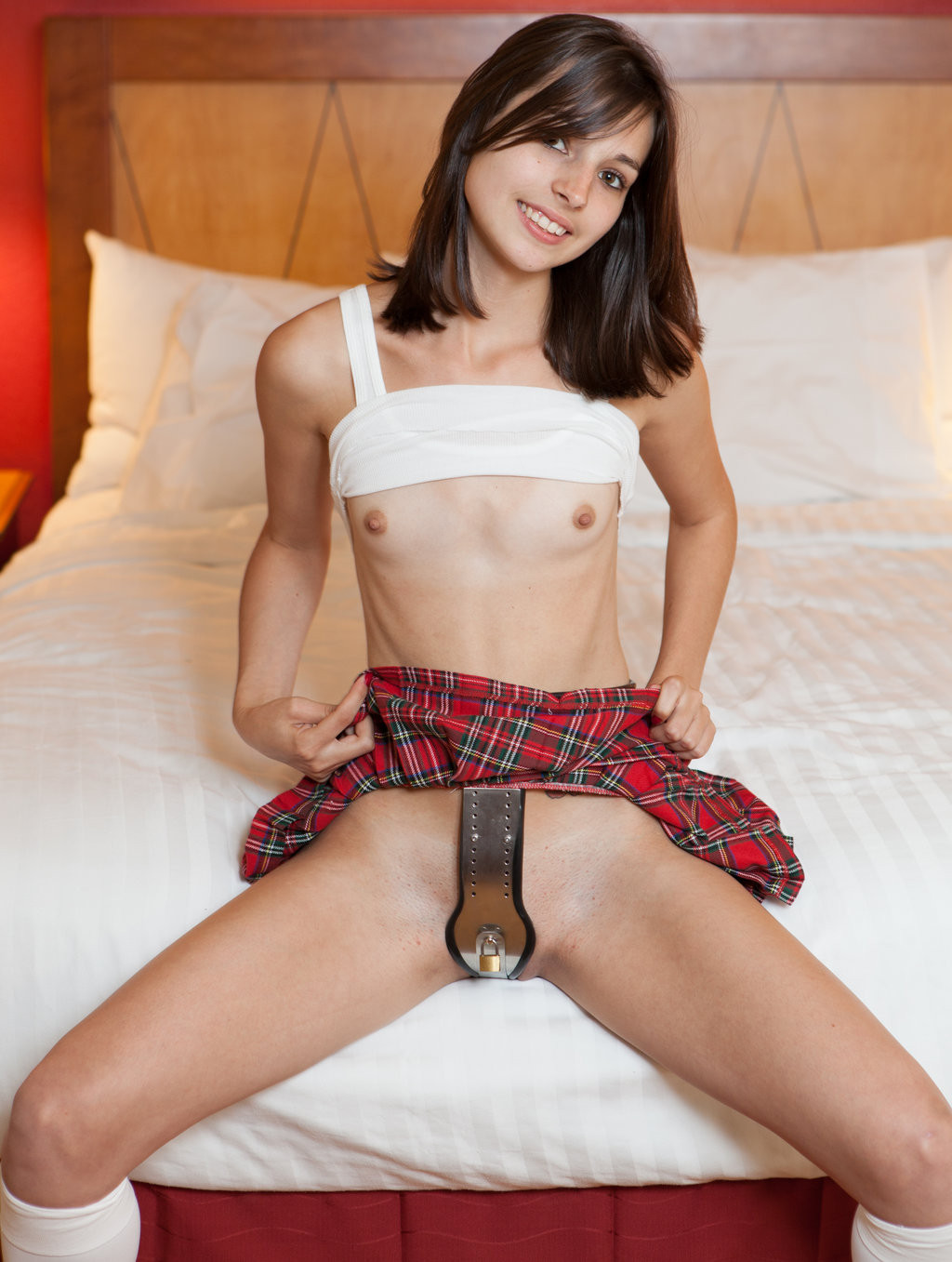 More on **CHASTITY
***
Chastity belt: A locking item of clothing designed to prevent sexual intercourse or masturbation.(1)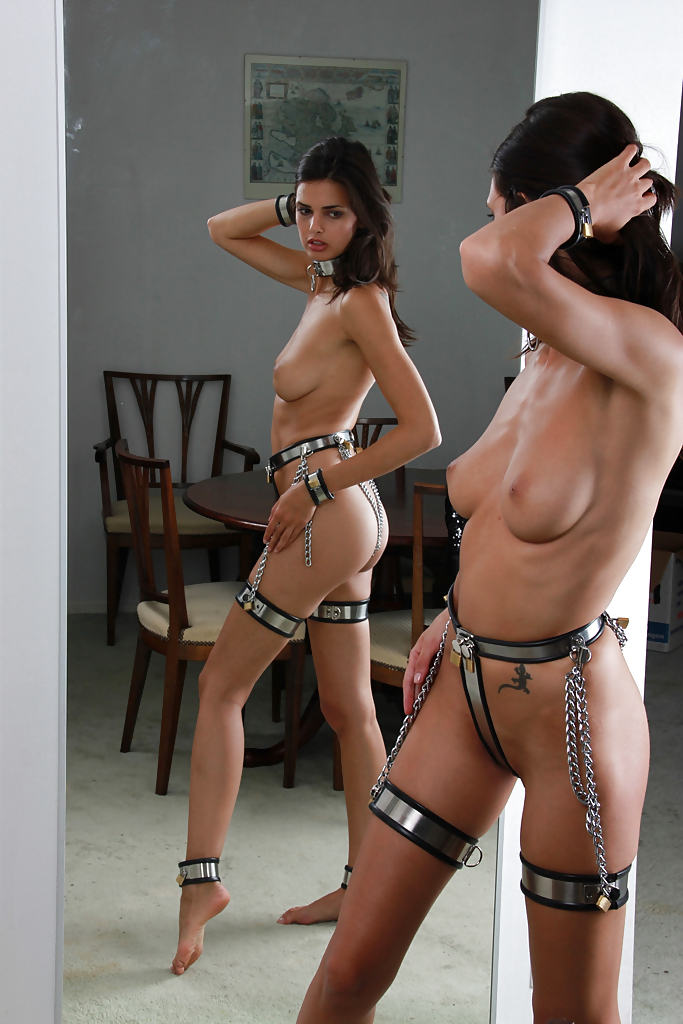 More on **CHASTITY
***
Clamp: Generic term for any BDSM toy (even if garnered at a hardware store) that can clamp some body part of a submissive.(2)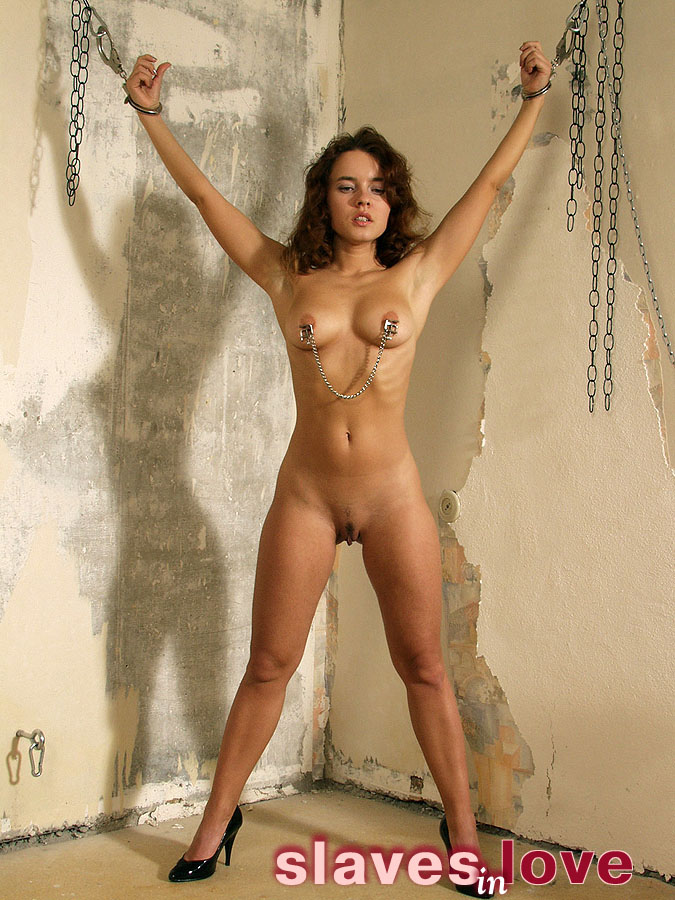 More on ** BONDAGE
***
Cleave gag: Instead of being tied over the person's mouth, the scarf or cloth is pulled between his or her teeth. While such a gag of thin material is not very effective, a thick scarf can be used to hold his or her mouth open. Cleave gags are difficult to remove as they are between the teeth, not over the mouth.(1)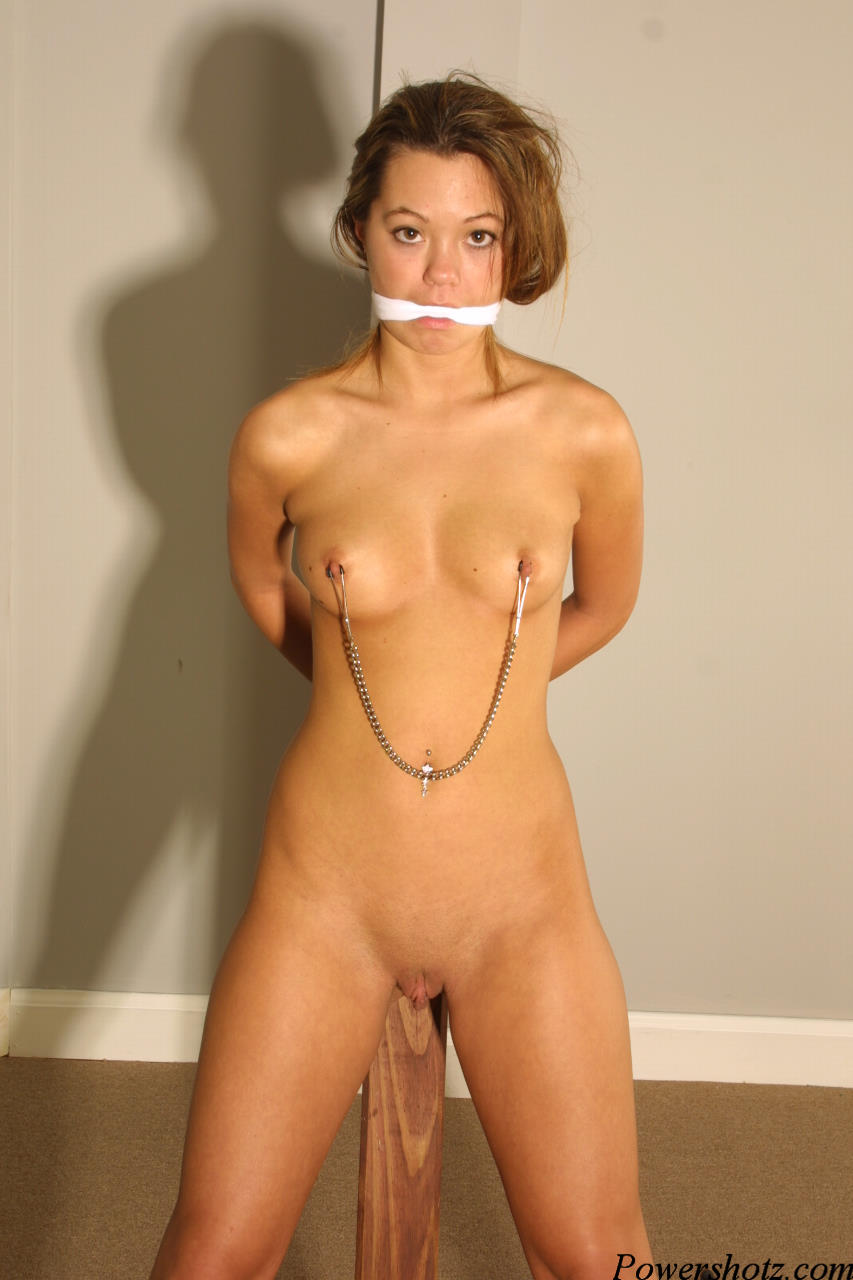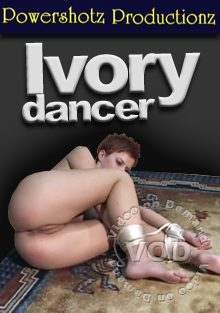 More on ** GAGGED
***
Clit leash: Often confused with the more common clitoral hood piercing, which pierces only the hood covering the clitoral glans, allowing the leash to make only occasional contact with the most sensitive area.(1)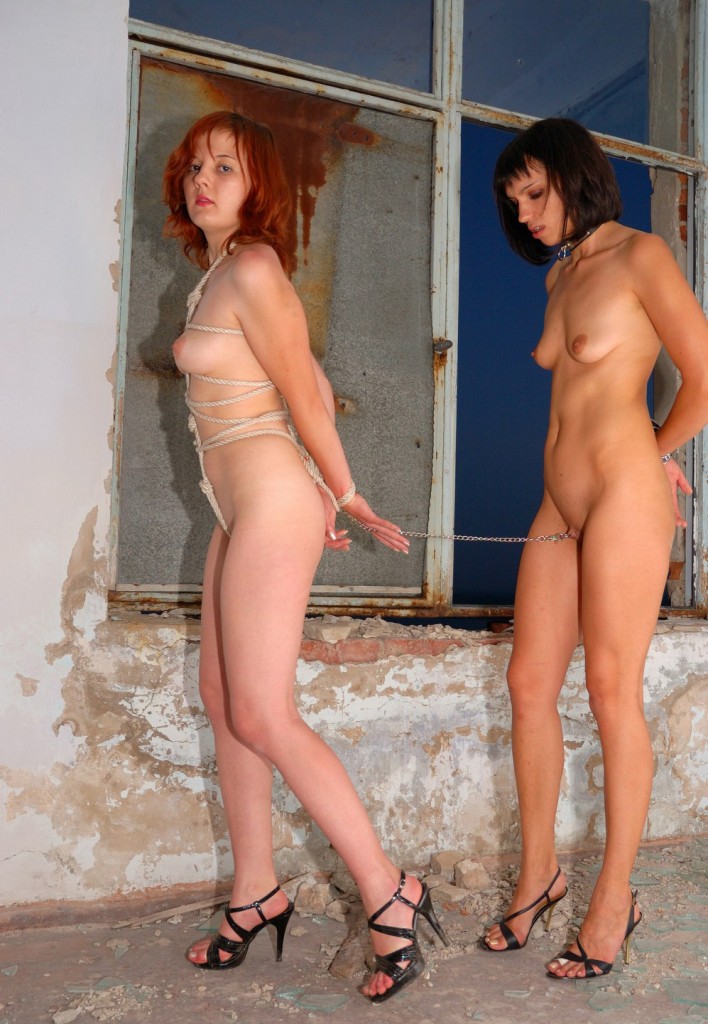 More on **EXTREME
Collar and Leash: Worn by the bottom during this type of BDSM play. The Dominant holds the leash and the bottom must follow and obey. Collars are also worn by the submissive as symbols of commitment and ownership.(2)



More on ** COLLARED
***
Corset: Corsets are also used in sexual fetishism, most notably in BDSM activities. In BDSM, a submissive may be required to wear a corset, which would be laced very tightly and restrict the wearer to some degree. A dominant may also wear a corset, often black, but for entirely different reasons, such as aesthetics. A specially designed corset, in which the breasts and vulva are exposed, can be worn during vanilla sex or BDSM activities.(1)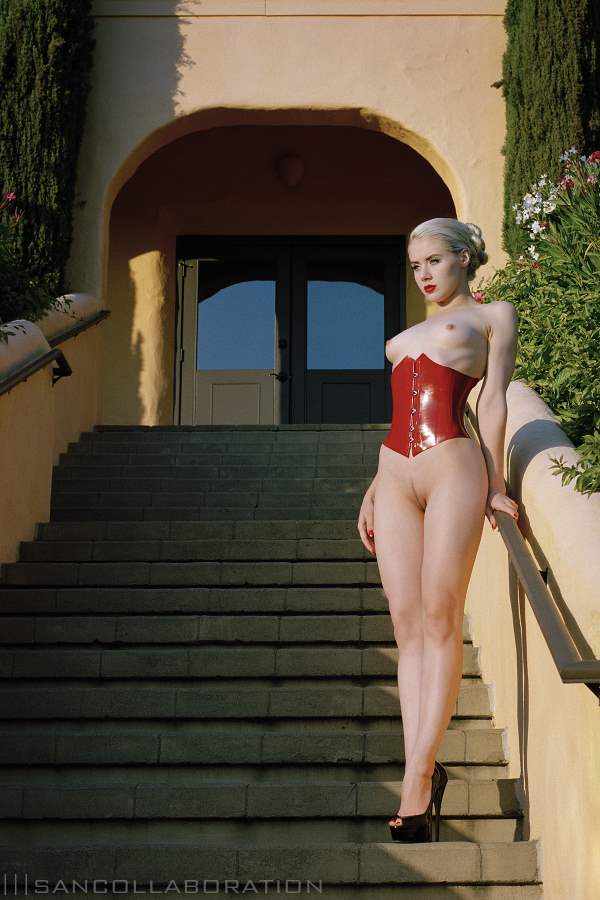 More on ** CORSET
***
Crop: A type of whip used in horseback riding, quite popular in BDSM scenes. It stings and can mark a butt severely, but is easy to master and quite reasonable in price.(2)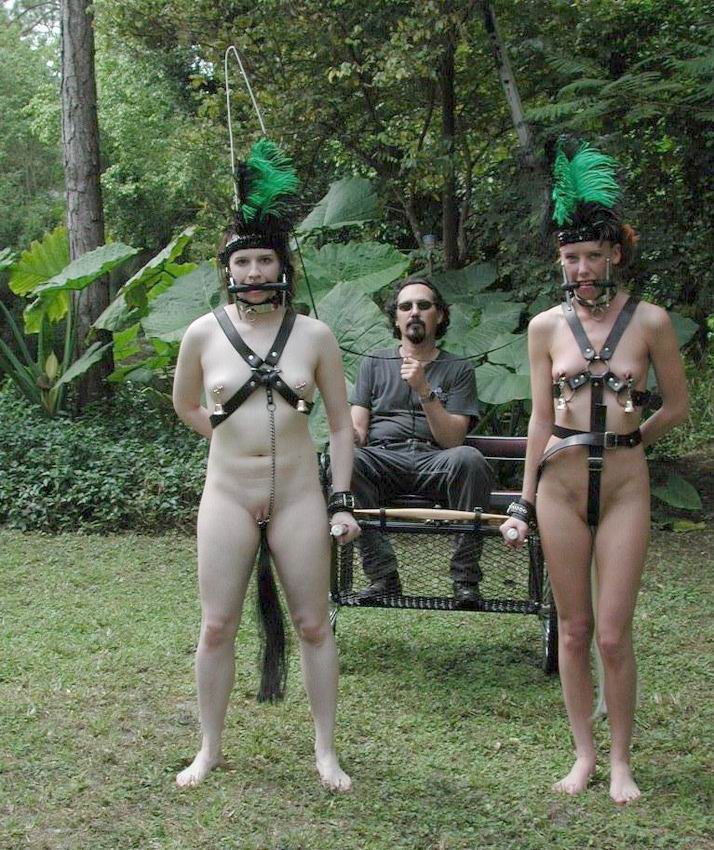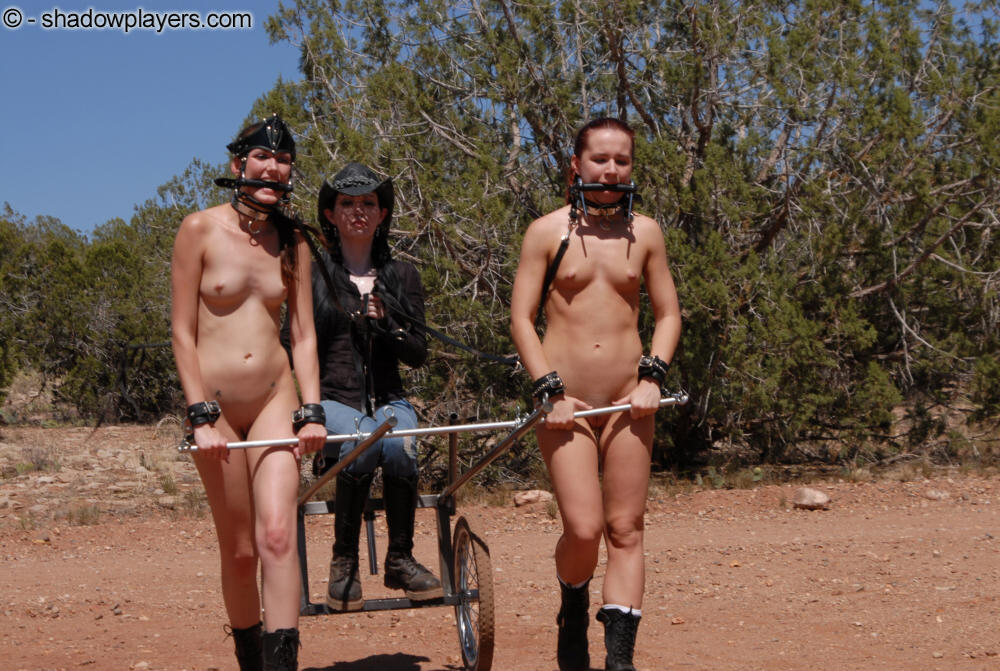 More on ** WHIPPED
***
Crotch rope: A bondage technique which involves the tying of rope around a woman's waist which is then passed between the labia to apply painful or pleasurable pressure to the female genitals. Crotch rope most commonly uses rope, but webbing, straps or a harness may also be used.(1)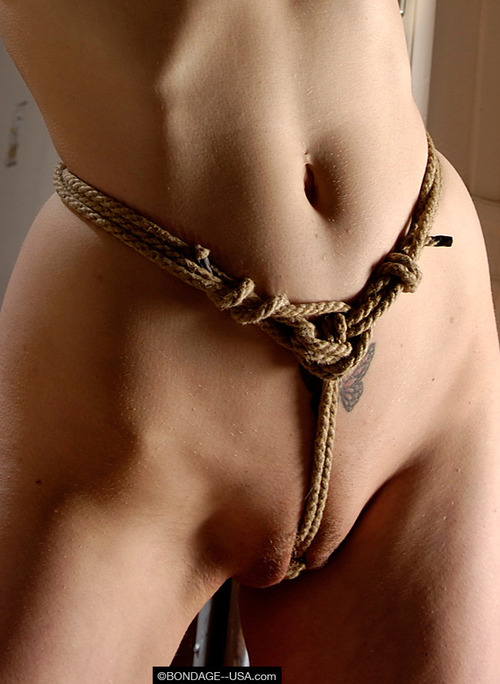 More on ** BONDAGE
***
Cuffs: Restraints designed for use in sexual bondage situations. (1)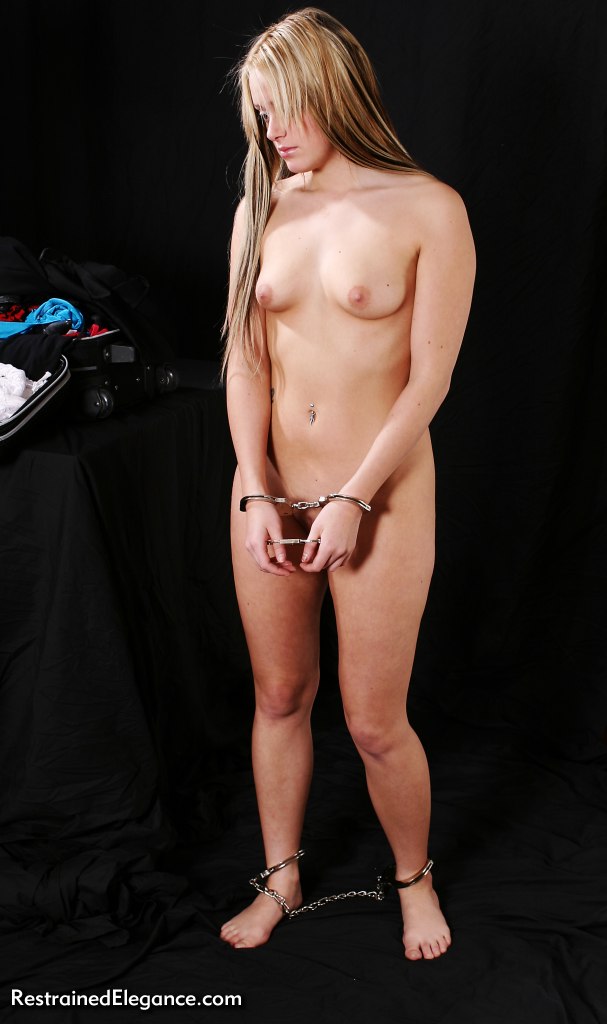 More on **CUFFED
***
Dominant, Dom: A person who exercises control – contrast with submissive.(1)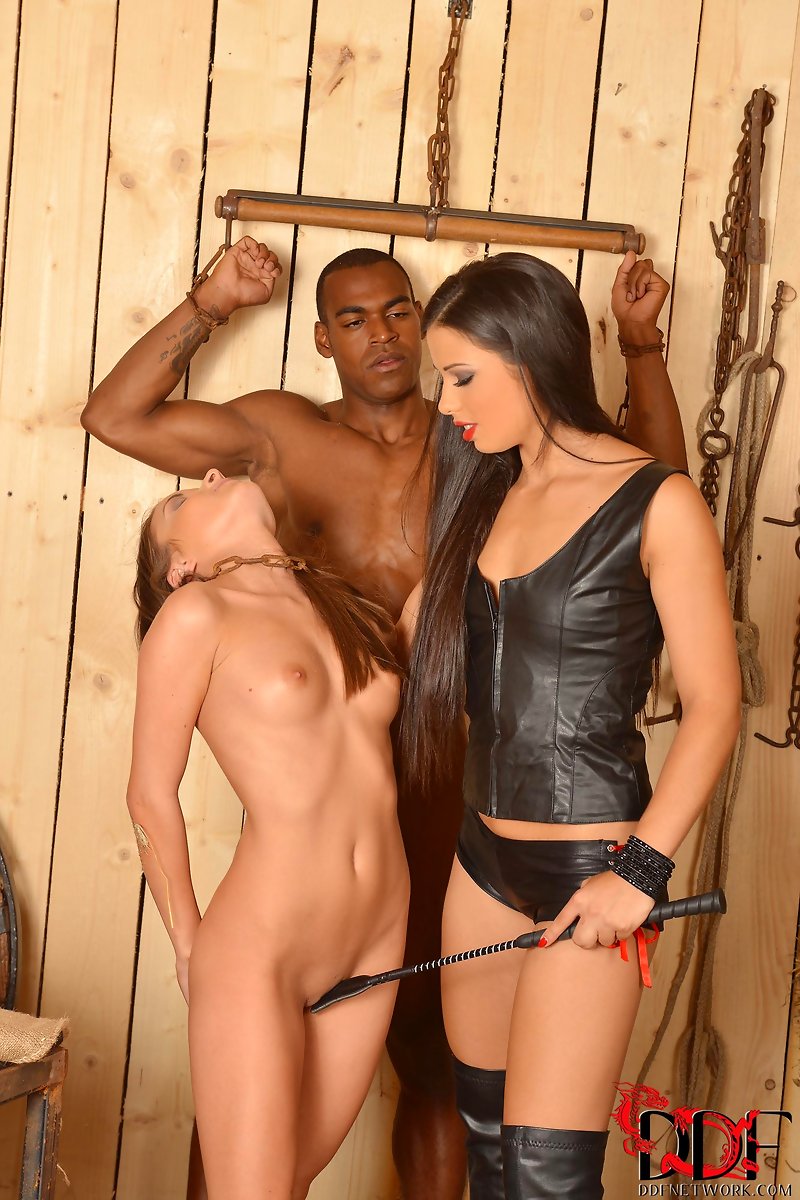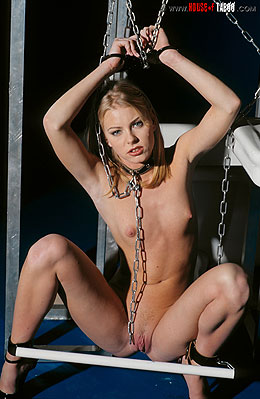 ***
Dominatrix, Domme: A female Dominant. Can also be used interchangeably with Mistress.(2)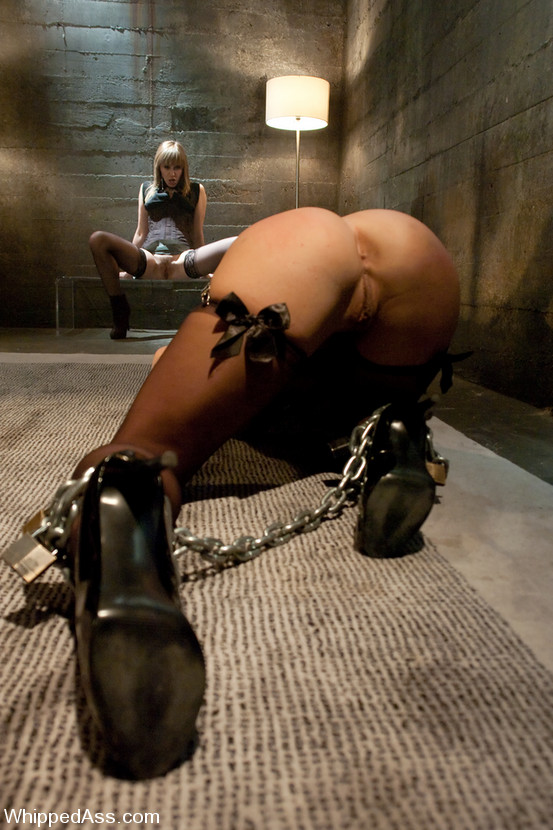 Down position: Opens completely, exposed for pleasure and use.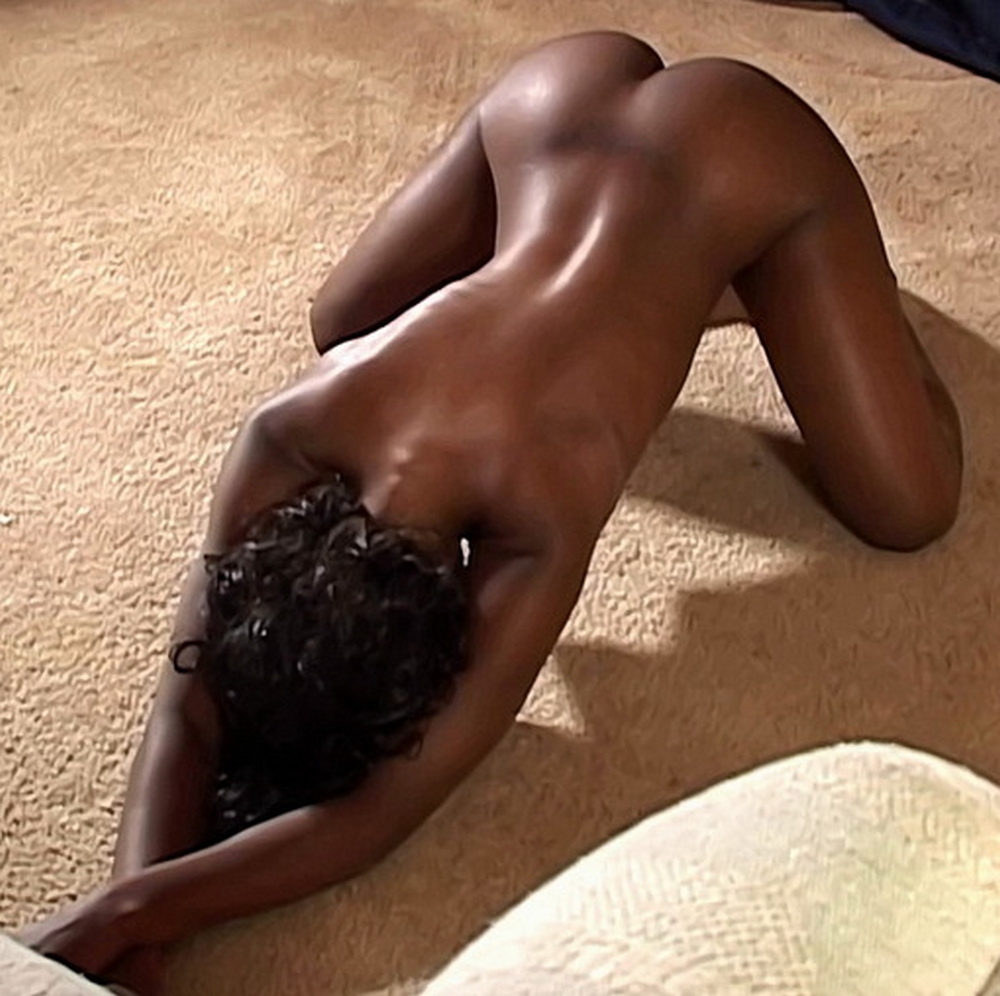 More on **NAKED
***
Duct tape: Also known as gaffer's tape; used in many BDSM scenes (such as taping the submissive's mouth shut).(2)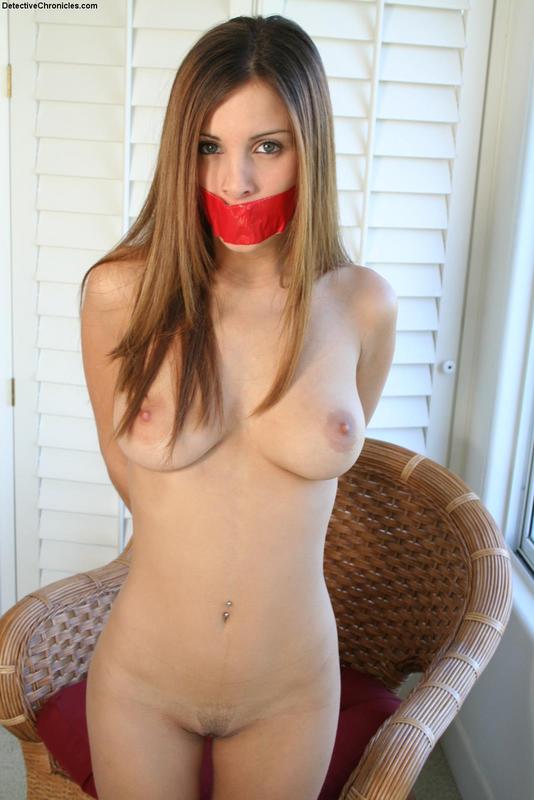 More on ** GAGGED
***
Dungeon: Usually referring to a room or area with BDSM equipment and play space.(1)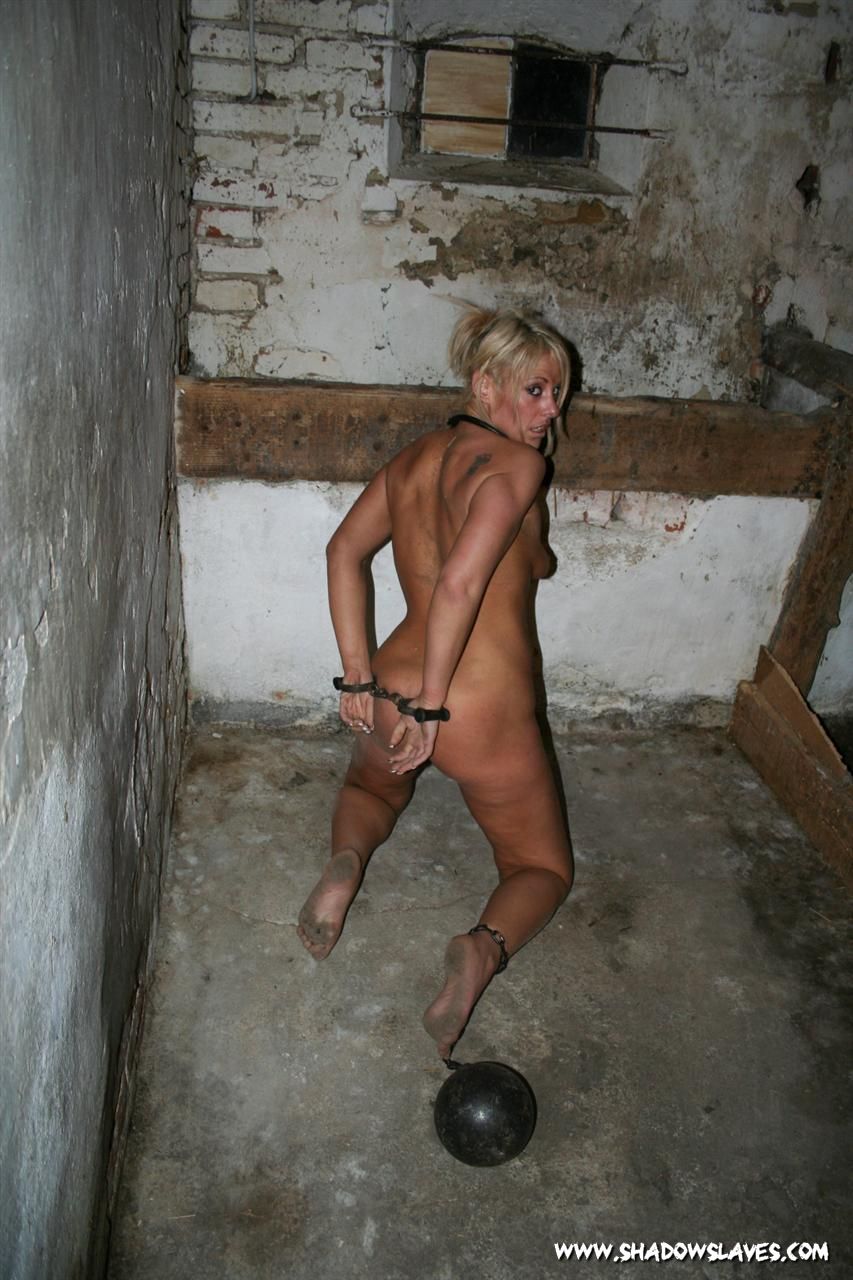 More on **PRISON
***
Electro-Play: The practice of using electrical stimulation to the nerves of the body using a power source (such as a TENS, EMS, Violet wand, or made-for-play units) for purposes of sexual stimulation, body modification, tickling, or torture.(1)
***
Exhibitionism: The act of exposing in a public or semi-public context those parts of one's body that are not normally exposed – for example, the breasts, genitals or buttocks.(1)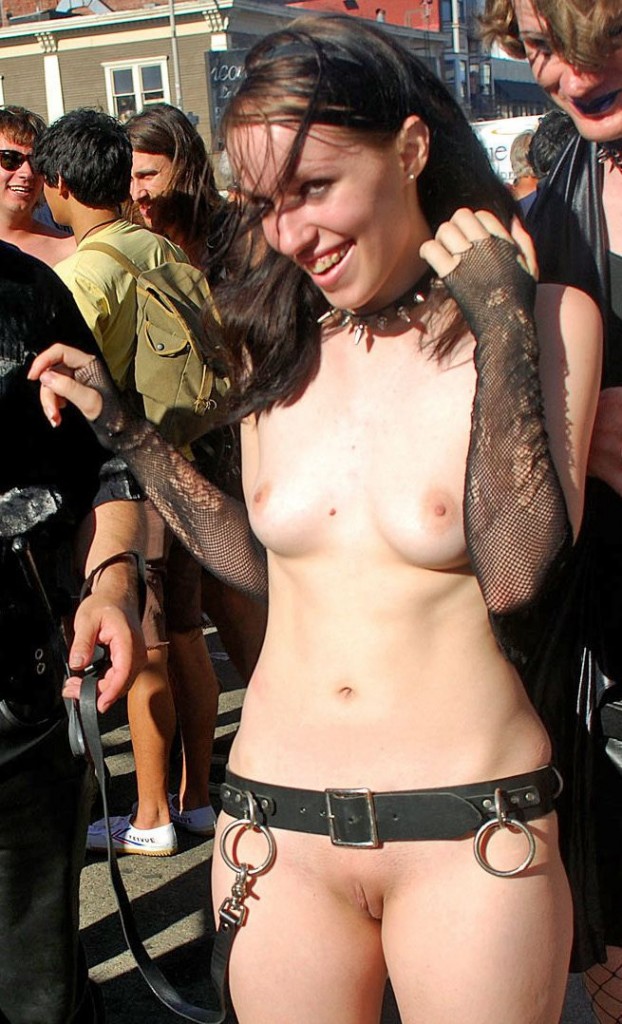 More on ** PUBLIC
***
Facesitting: Also known as queening or kinging, is a sexual practice in which one partner sits on or over the other's face, typically to allow or force oral–genital or oral–anal contact.(1)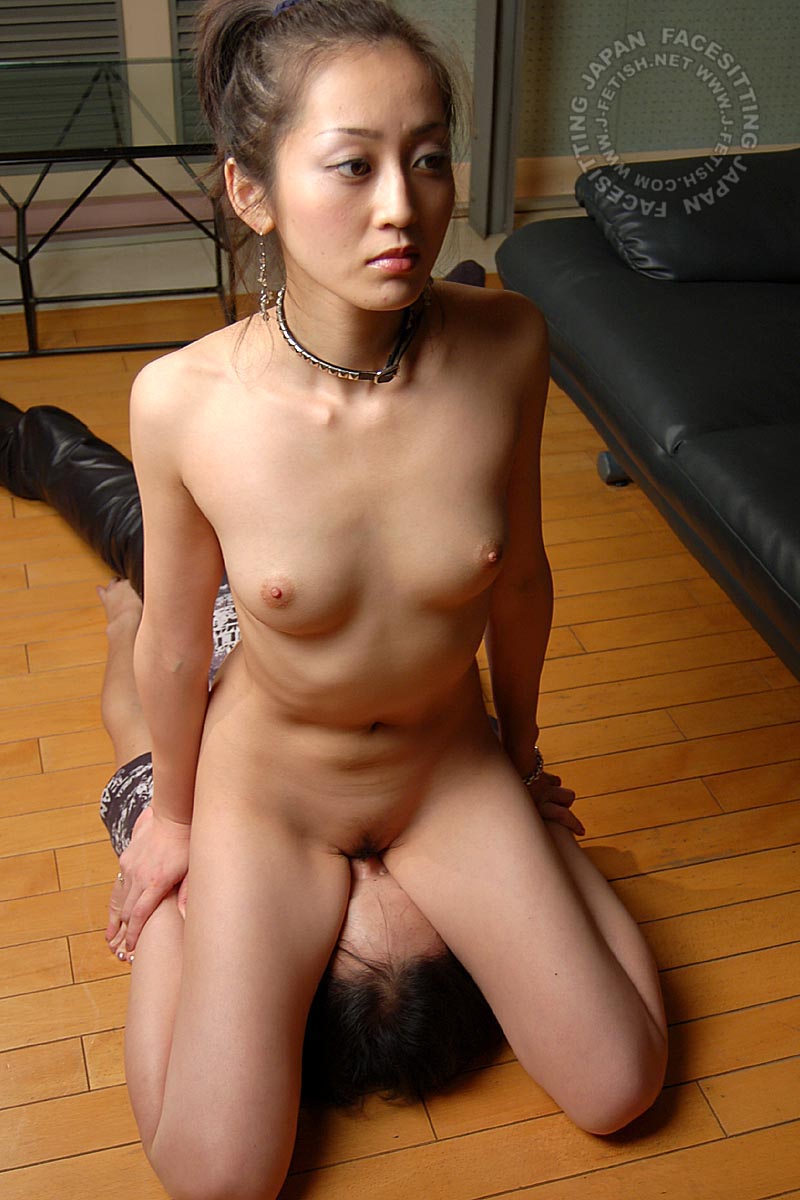 ***
Female domination: Being controlled or lead by a female.(2)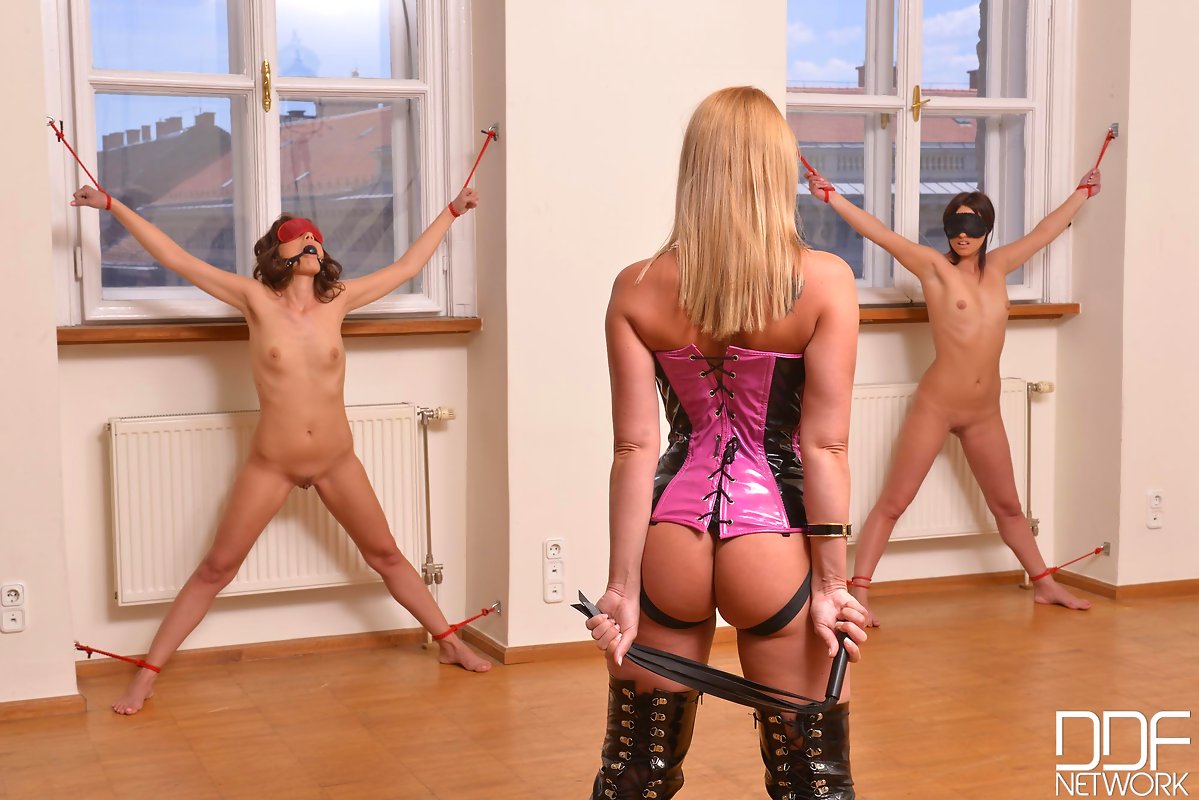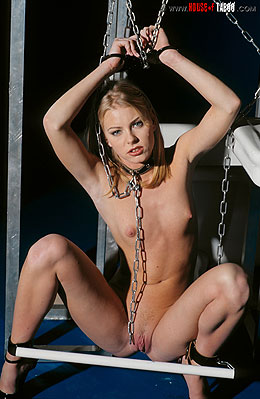 ***
Femdom
: A female dominant.(2)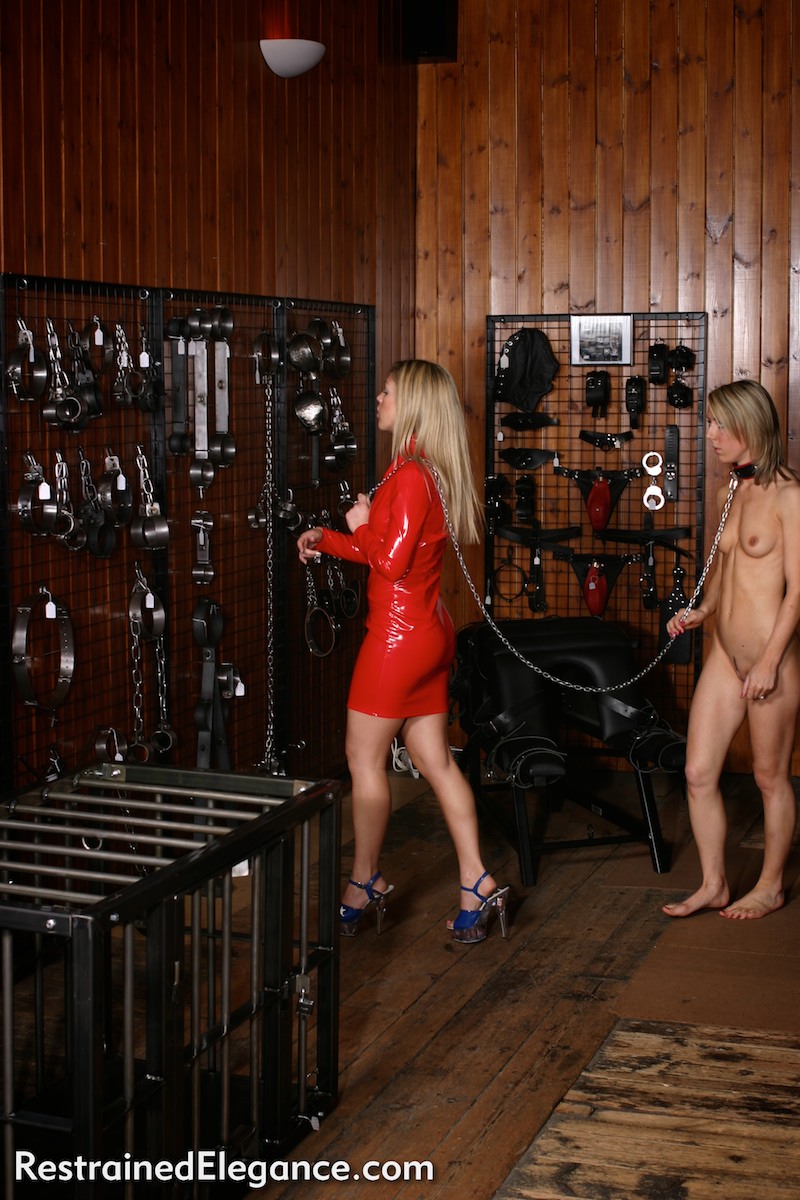 ***
Fetish, fetishism: An unusual obsession with something. Like a leather fetish, a latex fetish or a shoe fetish. Fetishes are only limited by the human imagination.(2)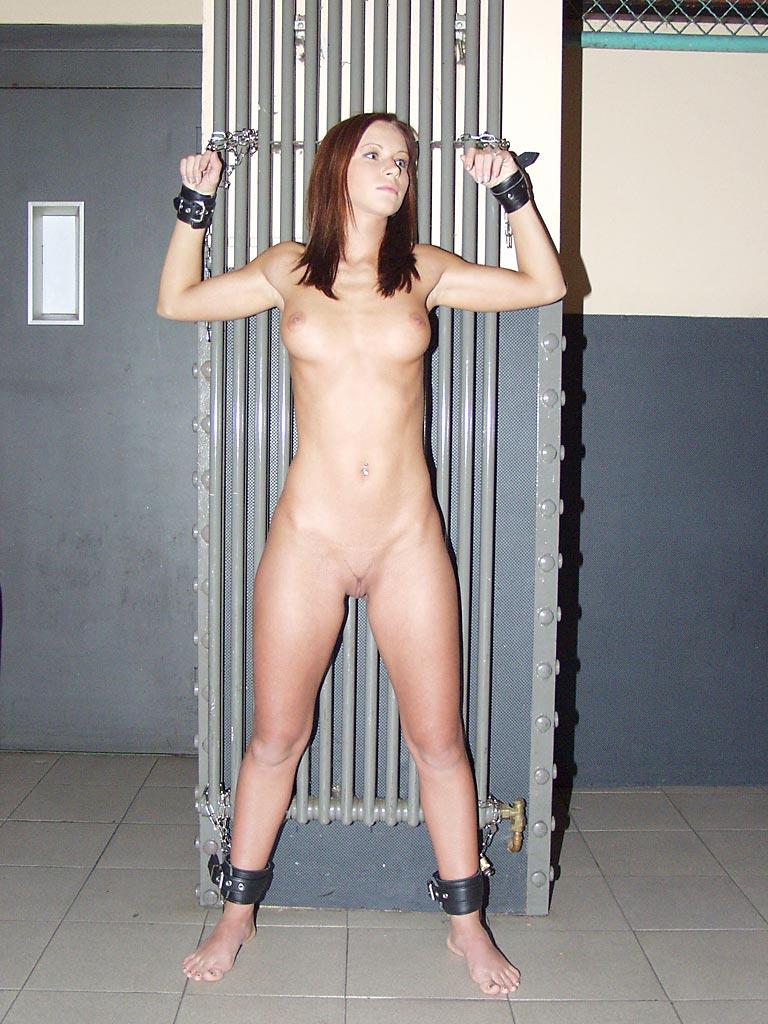 More on ** LATEX
***
Flagellation: BDSM-related whipping, beating and spanking for erotic stimulation.(2)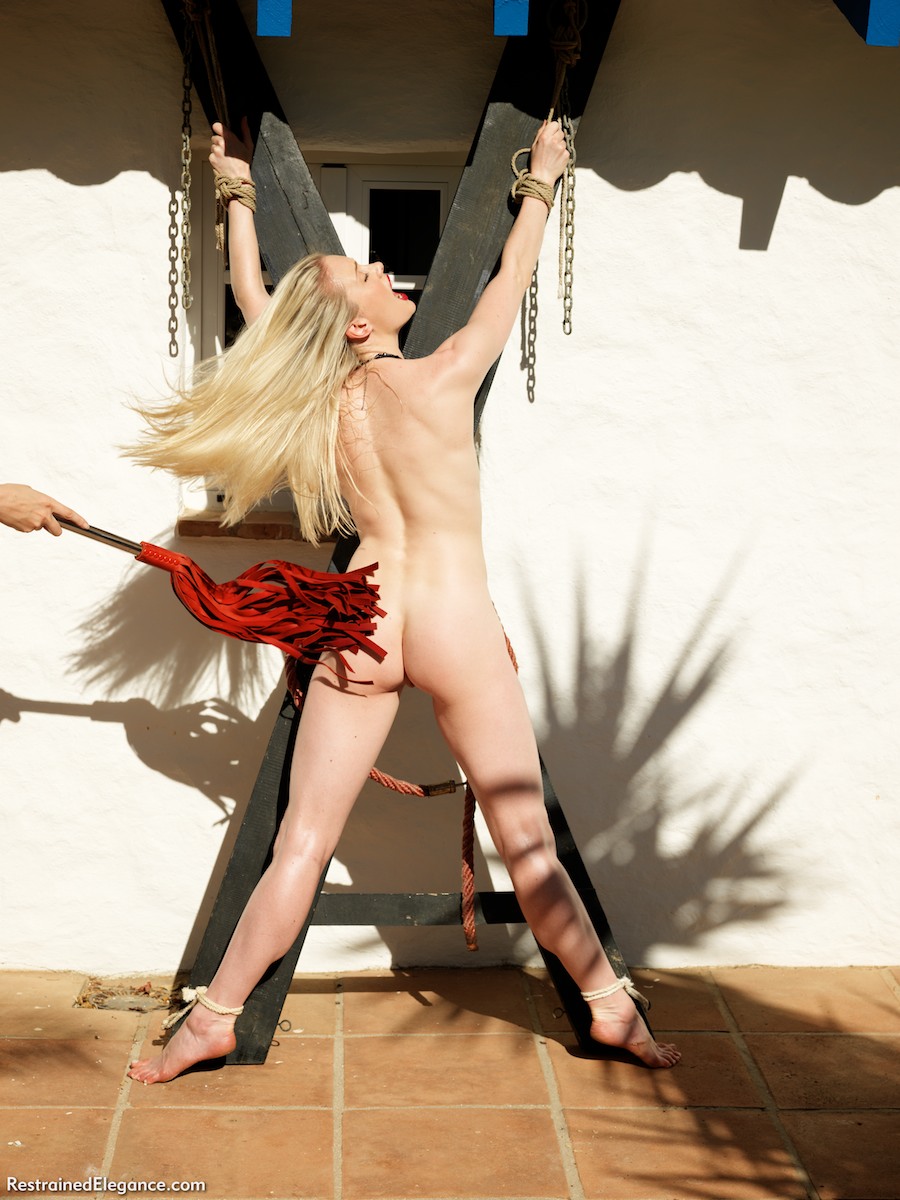 More on ** WHIPPED
***
Flogger, flogging: A multi-tailed leather implement.(2)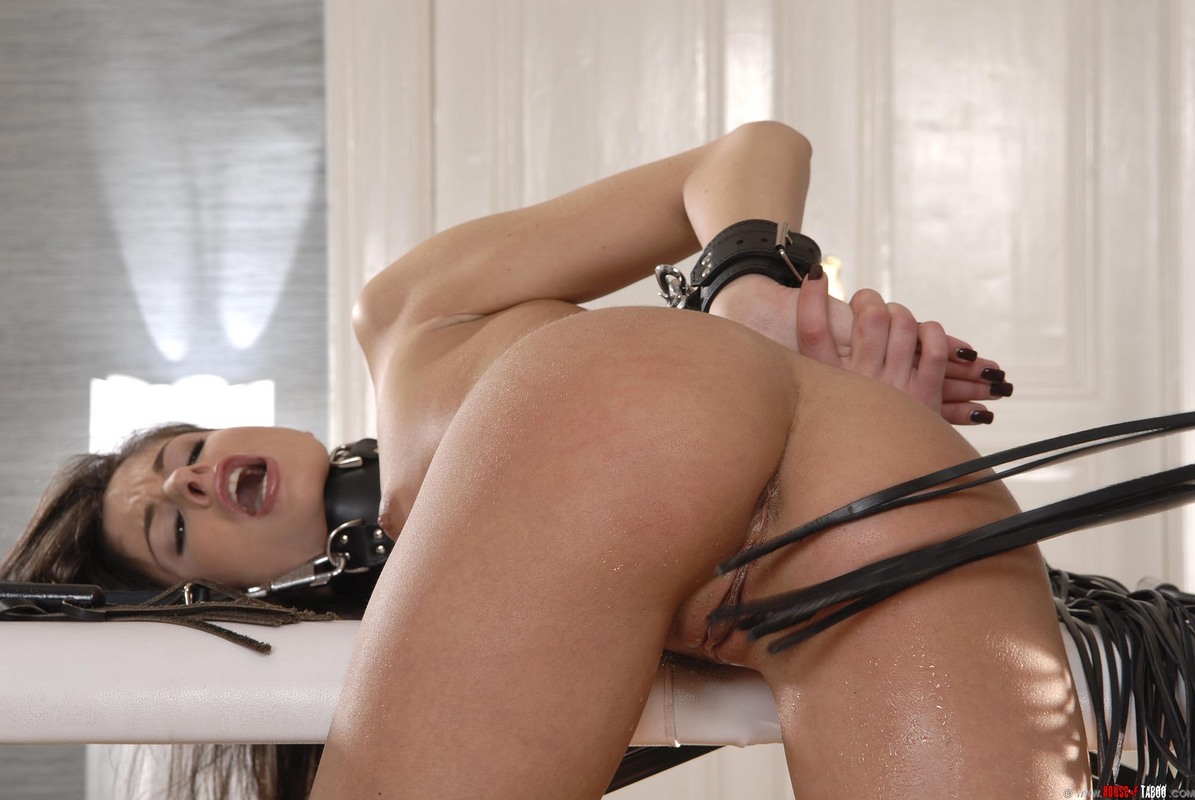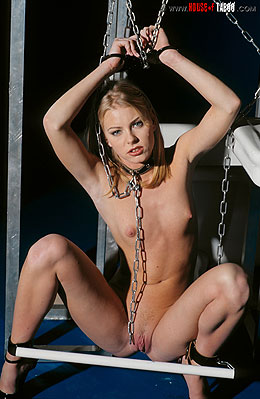 More on ** WHIPPED
***
Foot worship: A foot fetish where the submissive worships the Dominants feet, usually in high heel shoes or boots.(2)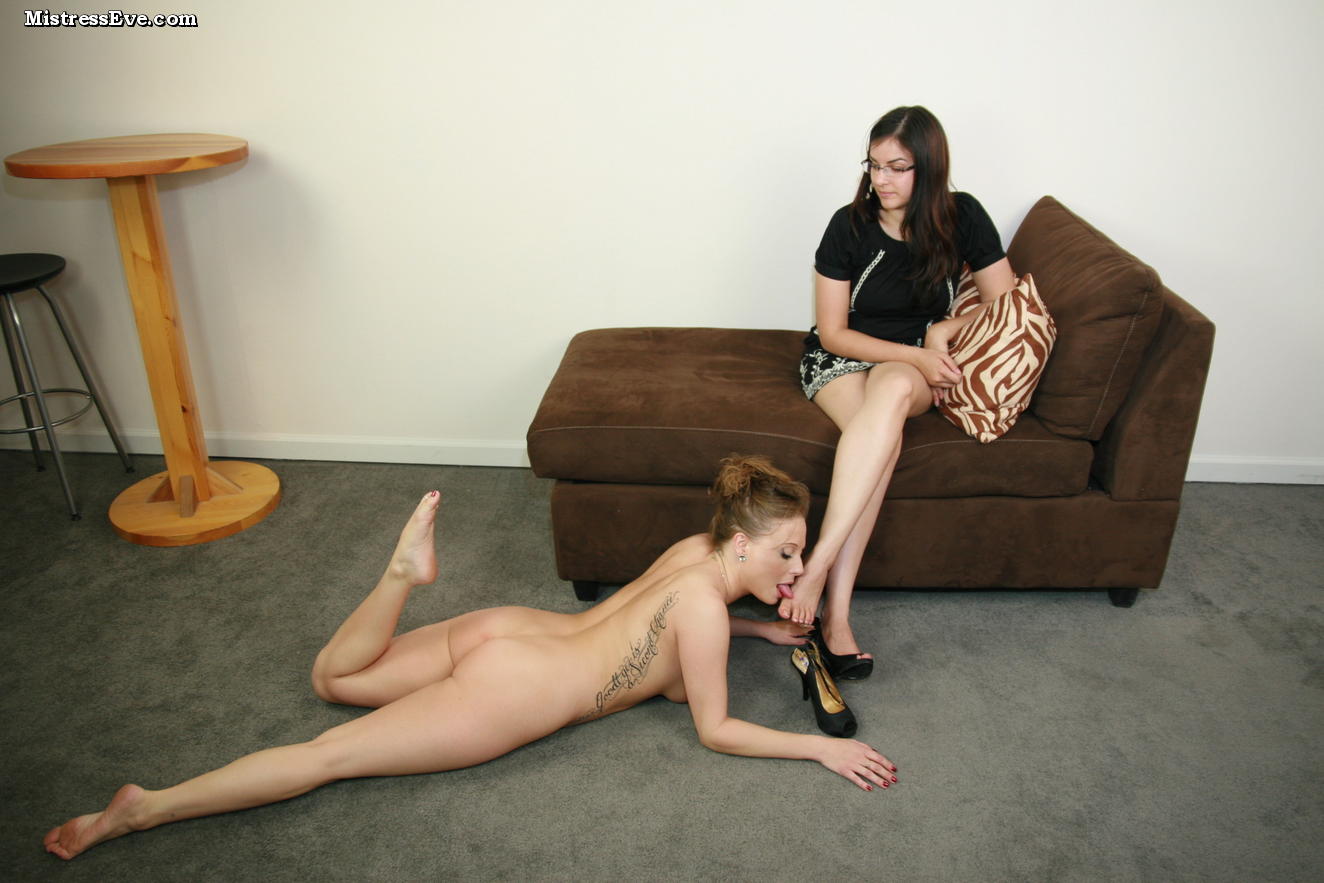 Gag: A gag is a device sometimes worn during sexual bondage and BDSM roleplay. When a person is sexually aroused by gags, it may be considered a paraphilia. One specific gag paraphilia relates to video depictions in which the captor gags the damsel in distress to stop her screaming for help.(1)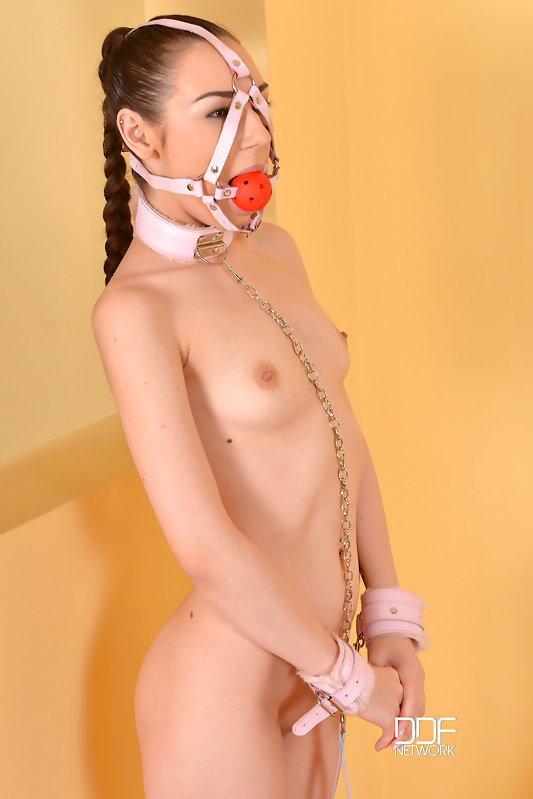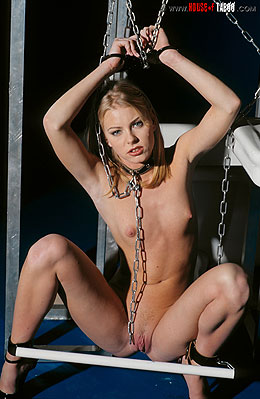 More on ** GAGGED
***
Gorean: A subgenre based upon the rituals and practices created within the world of Gor in the erotic novels by John Norman. Gorean culture is based on stereotypical gender-based roles which is considered by many to be in conflict with BDSM, where there is freedom for either gender to act in any role (Male/Female as either Dom/sub or Top/bottom).(1)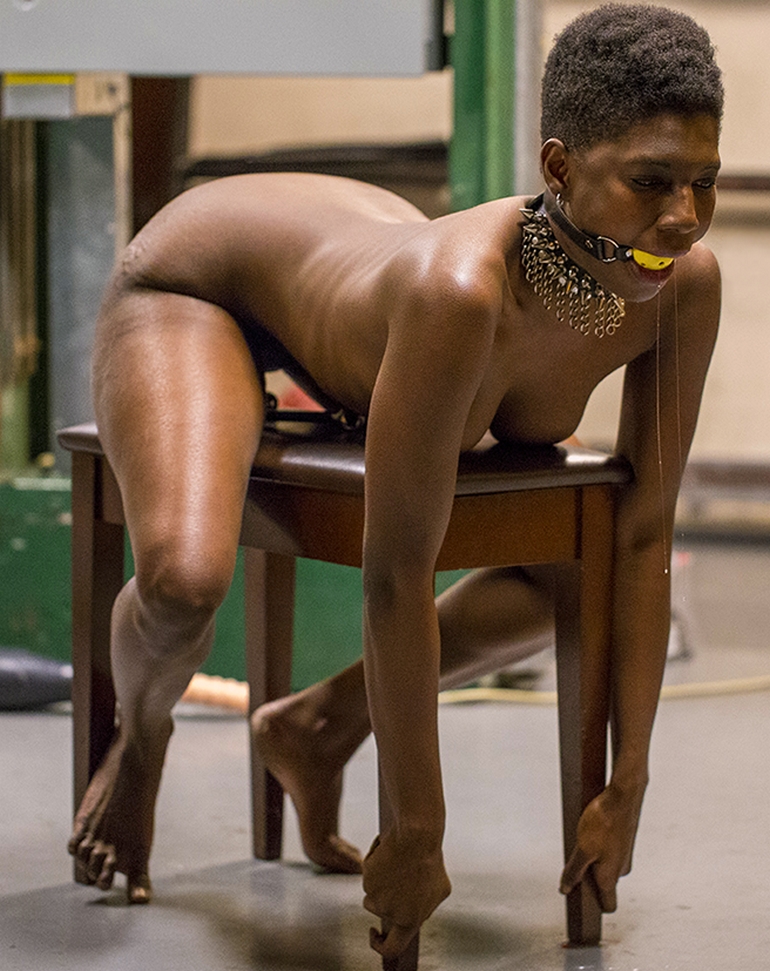 More on ** BONDAGE
***
Handcuffs: Commonly used BDSM device to restrain the wrists.(2)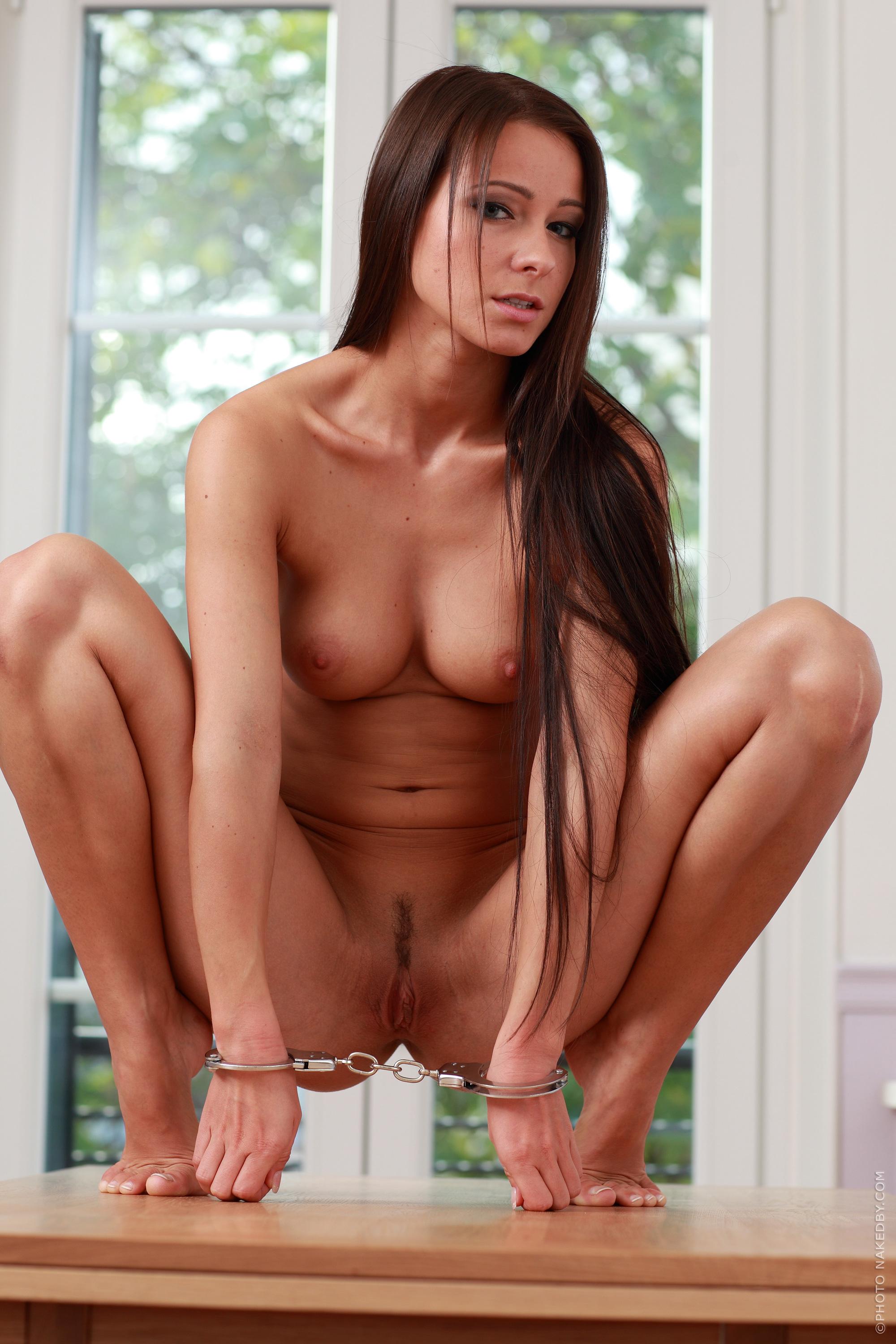 More on **CUFFED
***
Harness: Elaborate bondage device made with leather straps worn on the body.(2)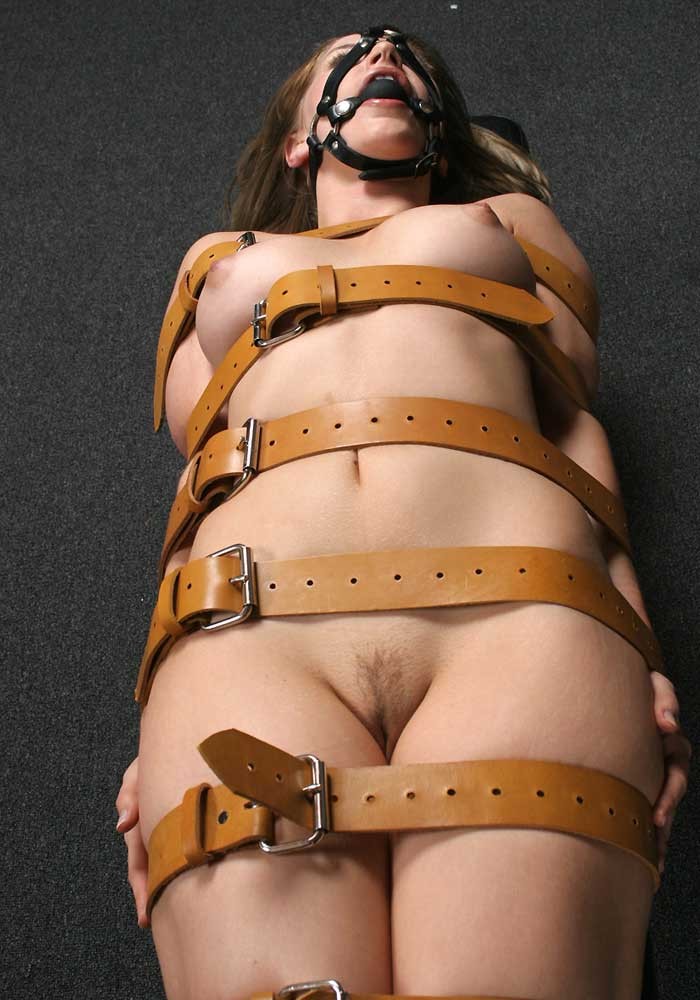 More on ** BONDAGE
***
Harness gag: A harness gag encircles the head, with straps generally secured by buckles fastened at the back. Head harnesses are most commonly used to provide points of attachments to secure various kinds of gags, such as ball gags, bit gags, muzzle gags and ring gags; although they also have other uses, such as providing attachment points for other forms of bondage, or may be used simply for their psychological effect. Head harnesses may also function as a gag by themselves, by restricting the ability to open the mouth, or have a mouth cover as an integral part.(1)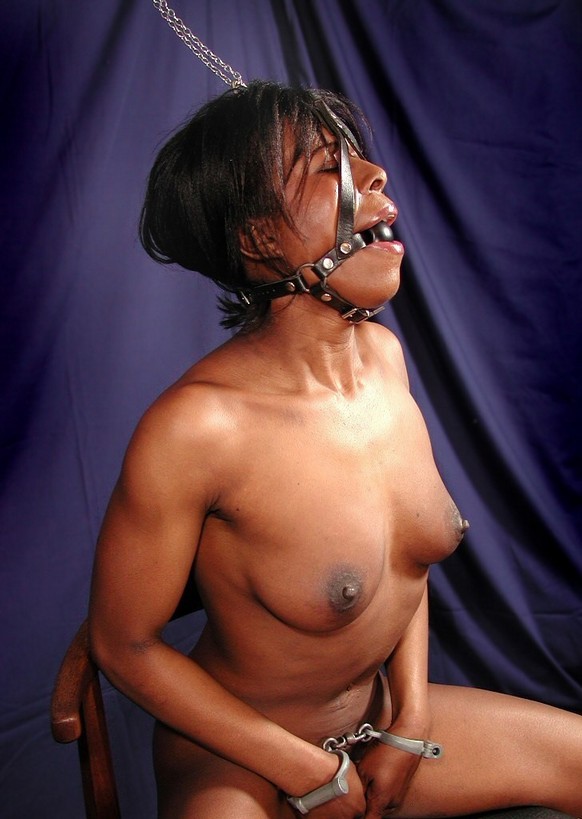 More on ** GAGGED
***
High heels: Popular objects of foot fetishists, along with boots.(2)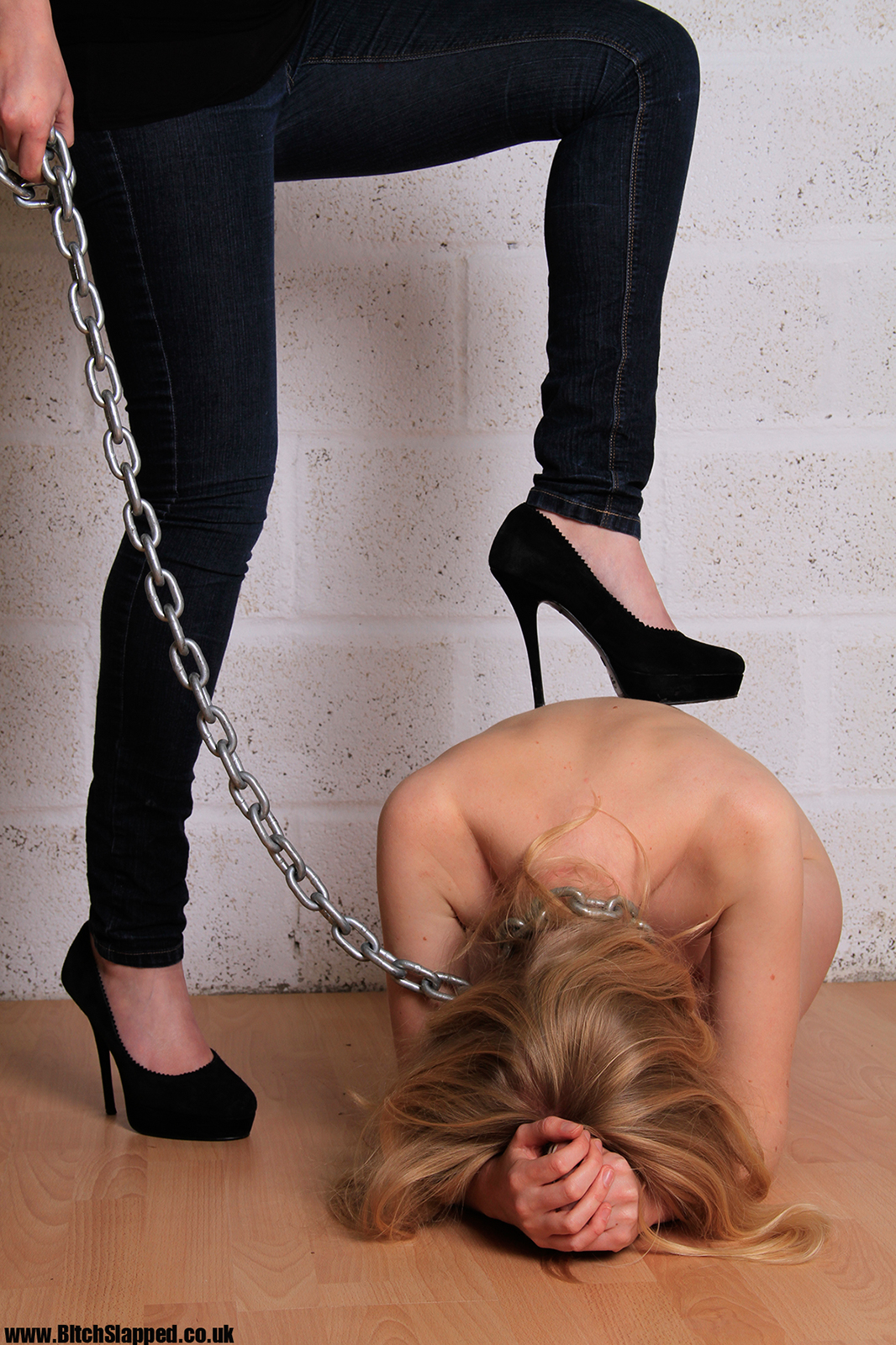 More on ** LATEX
***
Hogtie: To tie up a submissive's wrists and ankles, fastening them together behind their back using physical restraints such as rope or cuffs.(1)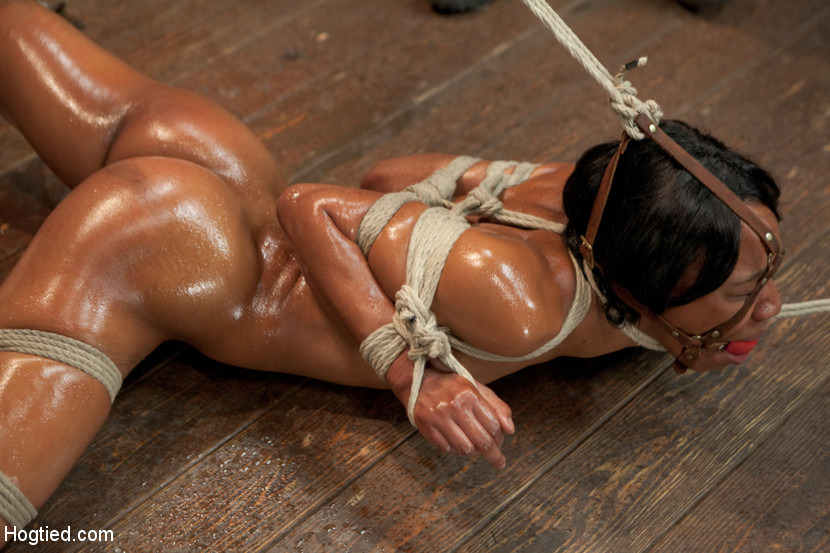 More on ** BONDAGE
***
Hood: A head covering, usually made of leather, that the Dominant wears to increase the "fear factor" in a BDSM scene or a submissive is made to wear to provide some degree of sensory deprivation.(2)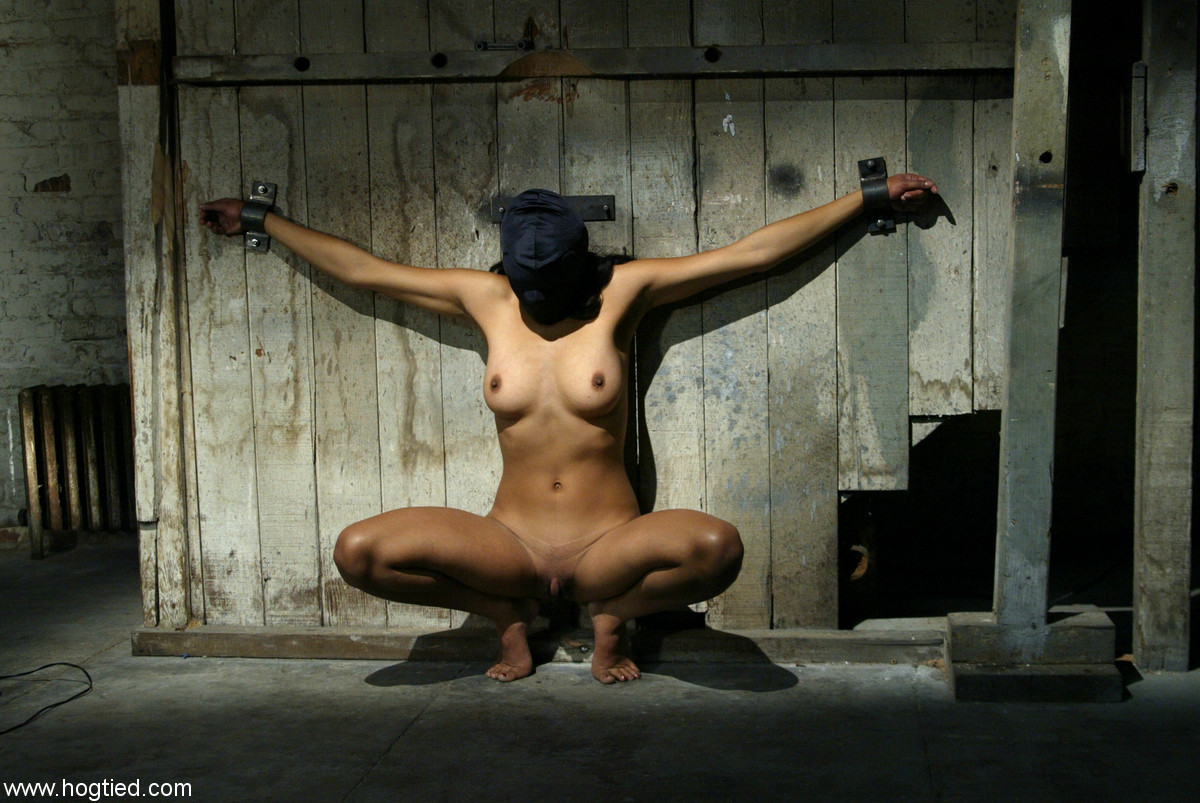 More on **BLINDFOLDED
***
Human furniture: A form of bondage and sexual objectification in which a person's body is incorporated into a chair, table, cabinet or other pieces of furniture. The term forniphilia, coined by Jeff Gord, is also used for human furniture.(1)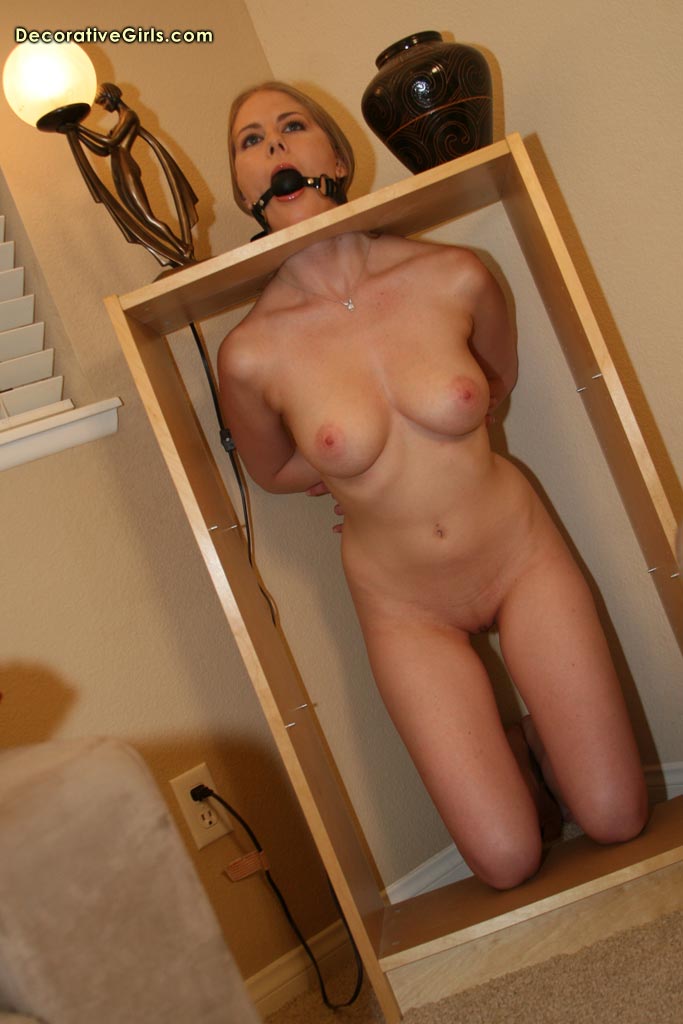 More on **DECORATIVE
***
Kinbaku: Also known as Shibari which literally means 'the beauty of tight binding'. Kinbaku is a Japanese style of bondage or BDSM which involves tying up the bottom using simple yet visually intricate patterns, usually with several pieces of thin rope.(1)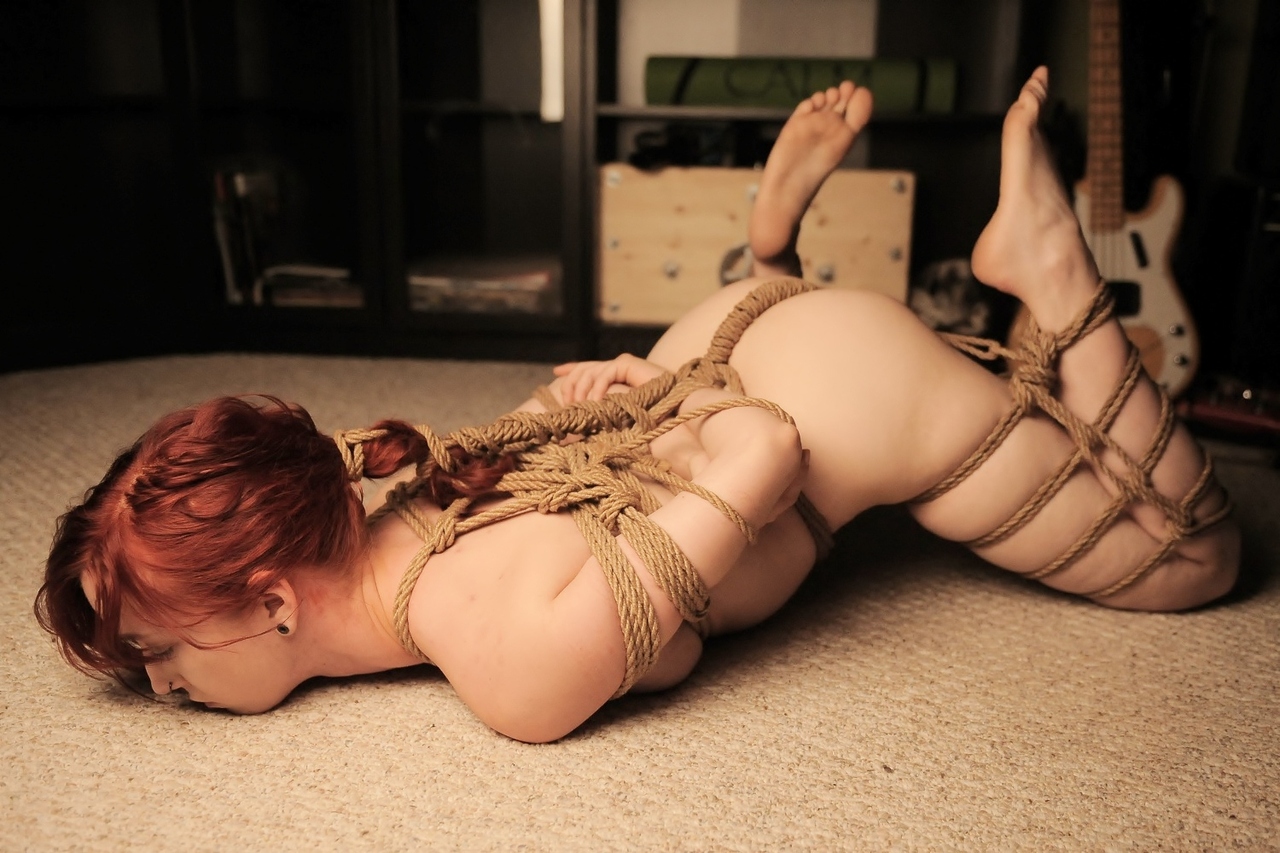 More on **SHIBARI
***
Kink: In human sexuality, kinkiness is any unconventional sexual practices, concepts or fantasies. The term derives from the idea of a "bend" (cf. a "kink") in one's sexual behaviour, to contrast such behaviour with "straight" or "vanilla" sexual mores and proclivities. The term kink has been claimed by some who practice sexual fetishism as a term or synonym for their practices, indicating a range of sexual and sexualistic practices from playful to sexual objectification and certain paraphilias.(1)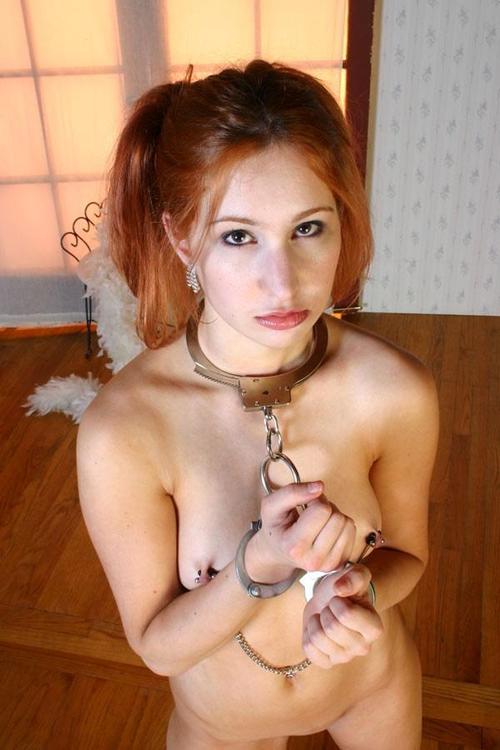 More on **CUFFED
***
Knot: The easiest way to fasten rope in bondage.(2)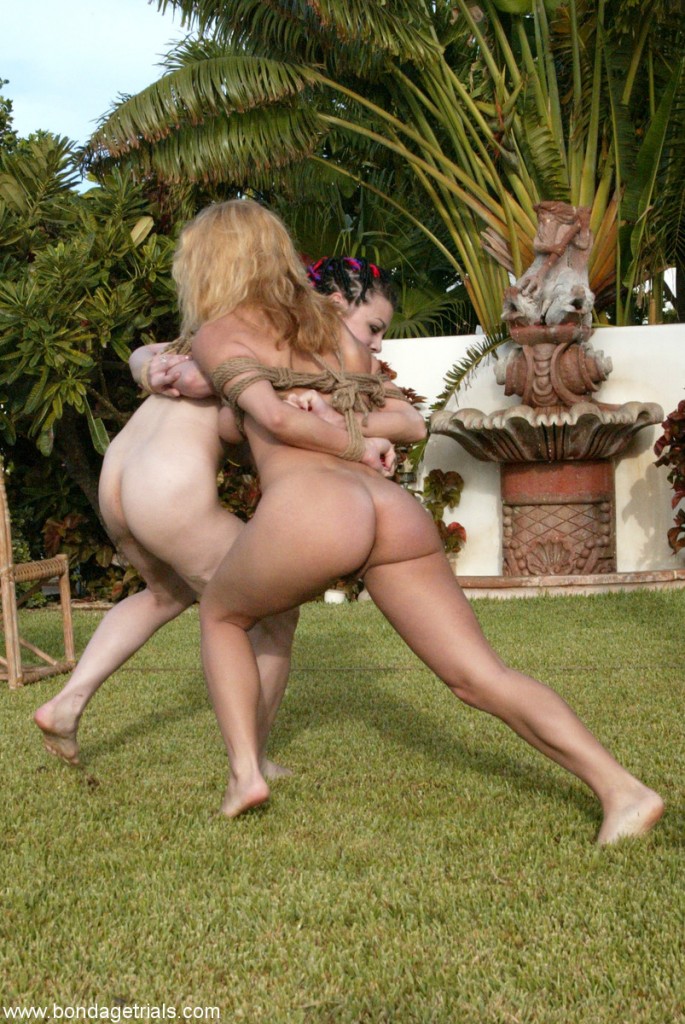 More on ** BONDAGE
***
Labia clamp: Women may also apply clamps to their labia.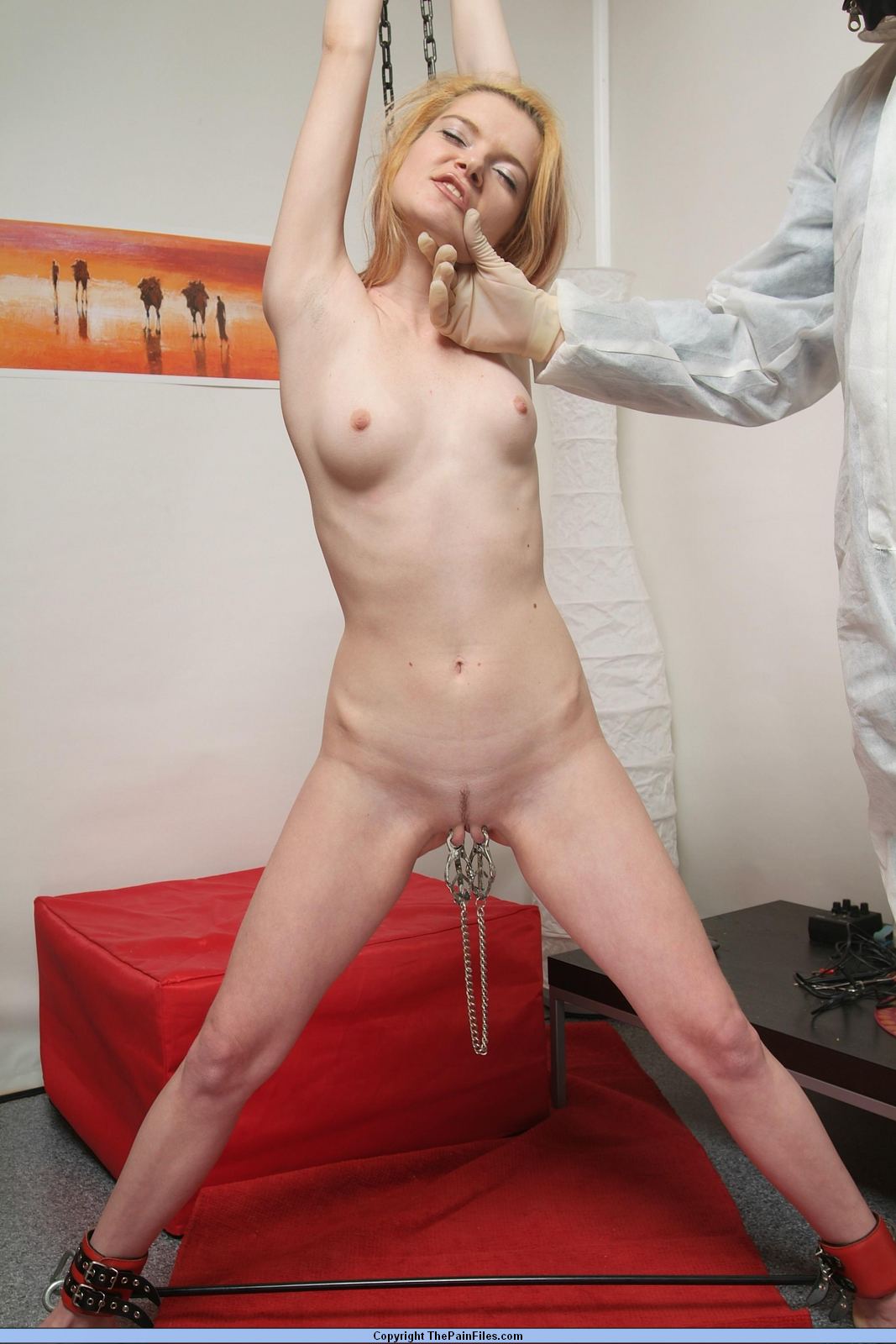 More on **EXTREME
Latex: Play which uses paint on latex.(2)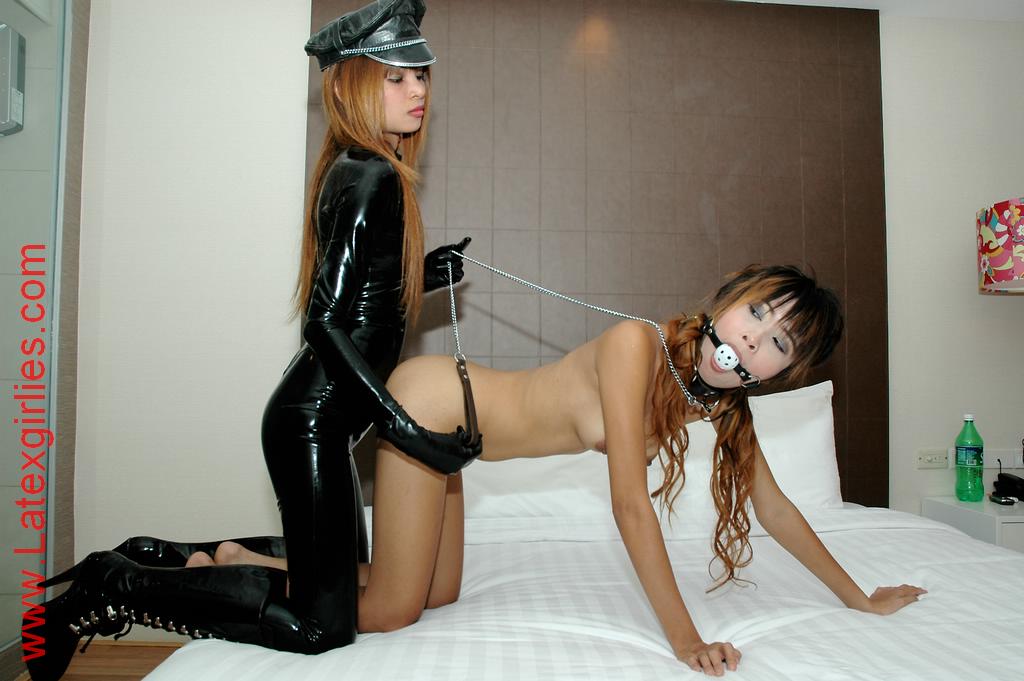 More on ** LATEX
***
Leather: One of the most popular of fetish materials; many get excited by the look and/or feel of leather clothing, boots, etc.(2)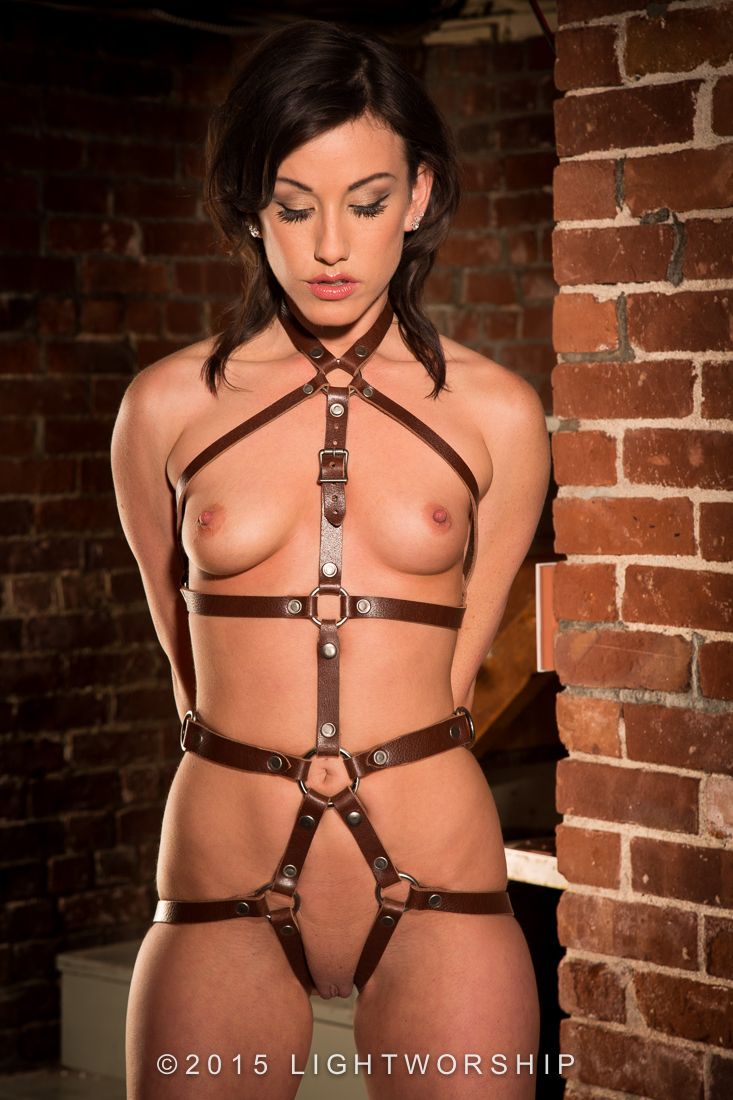 More on ** LATEX
***
Leg irons: Steel ankle cuffs. Patterned after British prisoner restraints. "Put him in irons!" (2)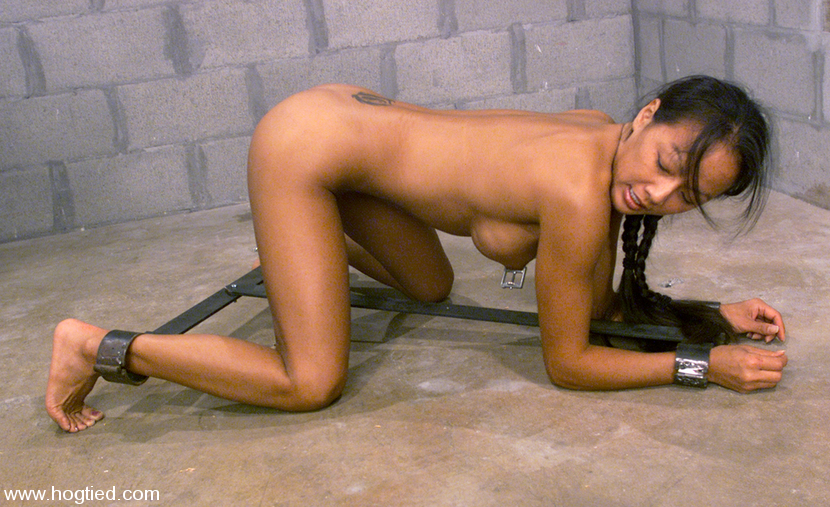 More on **CHAINED
***
Legcuffs: Large handcuffs intended to be used to immobilize or restrict movement of the ankles.(2)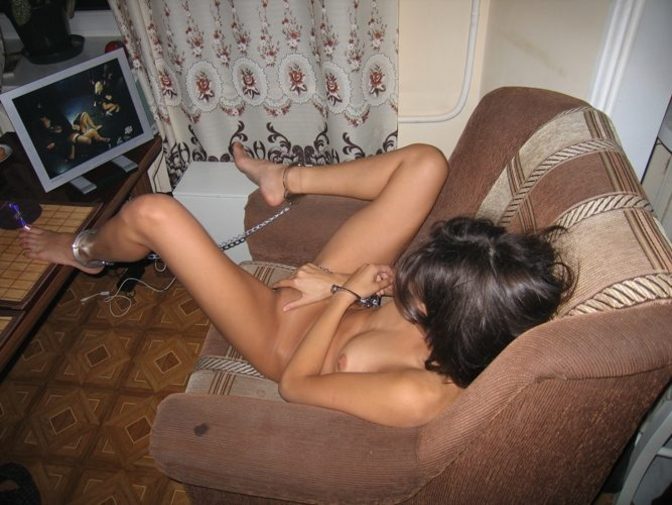 More on **CUFFED
***
Lotus: The Padmasana or Lotus Position is a cross-legged sitting asana originating in meditative practices of ancient India, in which the feet are placed on the opposing thighs.(1)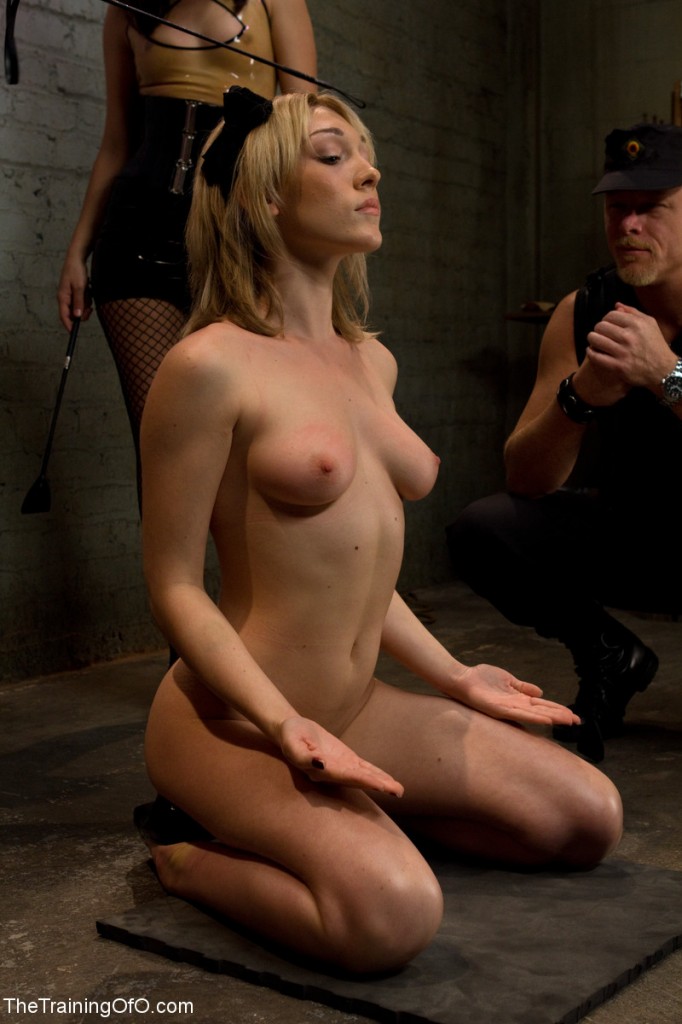 More on **NAKED
***
Maid: Popular role-play where the submissive dresses up – and acts like – a maid.(2)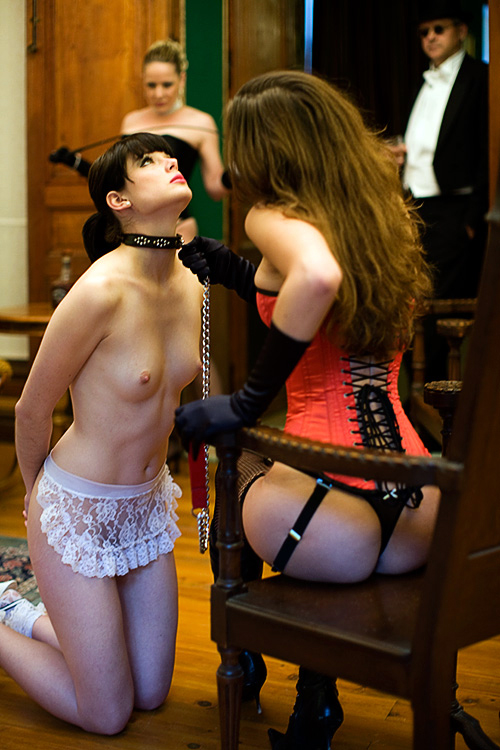 More on **SERVANT
***
Maledom, male dom: A male dominant.(2)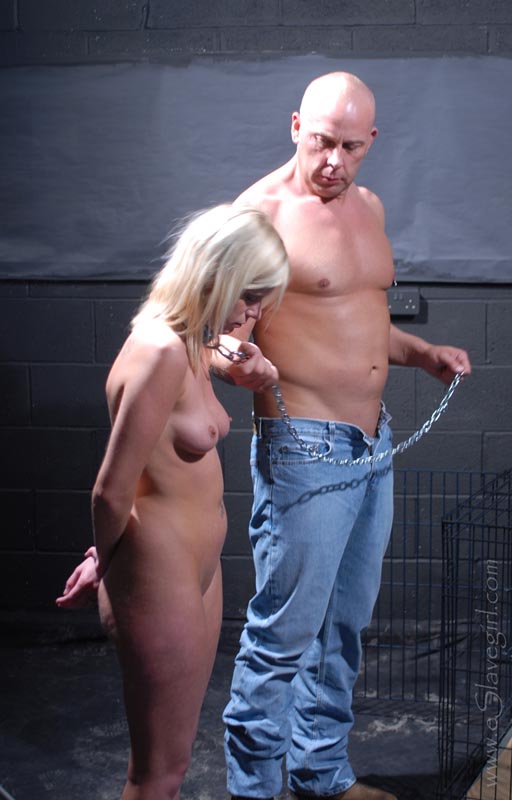 Masochism, masochist: Act of receiving pain for sensual/sexual pleasure. Person who enjoys pain, usually sexually.(1)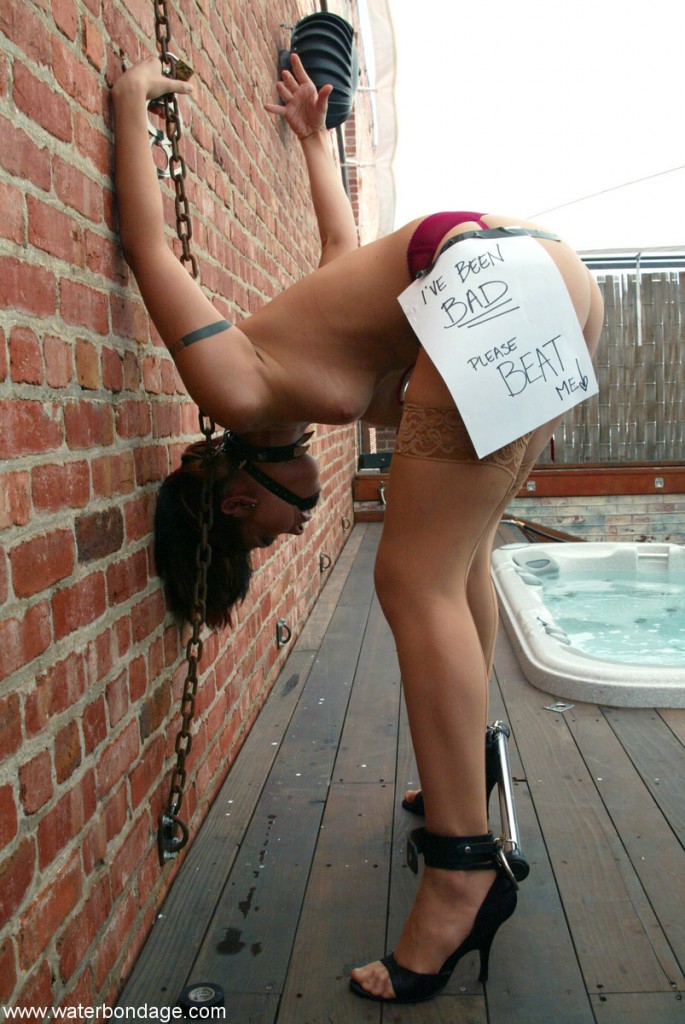 More on **SPANKING
***
Master/slave: A consensual relationship in which one person receives control (the Master) when given it by another (the slave) for mutual benefit. An extreme form of D/s which usually involves a 24/7 relationship rather than a short period of time (scene or perhaps a week end.) The slave will usually accept a collar from their Master to show that they are owned.(1)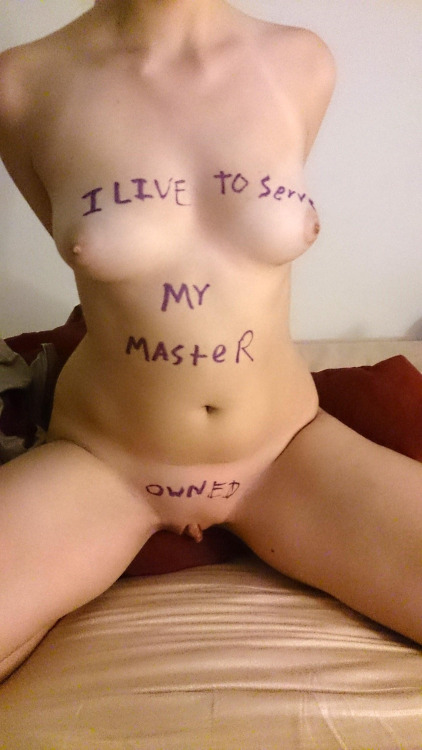 MILF: An acronym that stands for "Mother/Mom/Mama I'd Like to Fuck". It connotes a sexually attractive female mother, or at least a sexually attractive older woman.(1)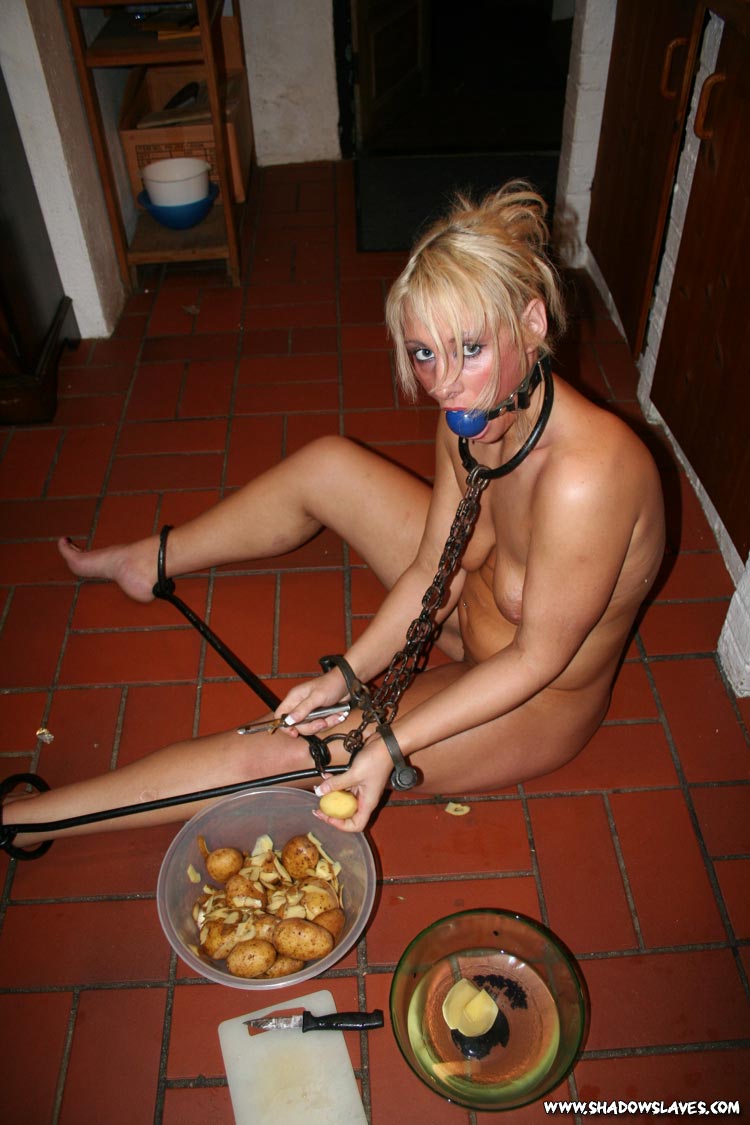 More on **MILF
***
Missionary: The missionary position or partner-on-top position is generally a sex position in which a woman lies on her back and her partner lies on top of her while they face each other and engage in sexual intercourse or other sexual activity.(1)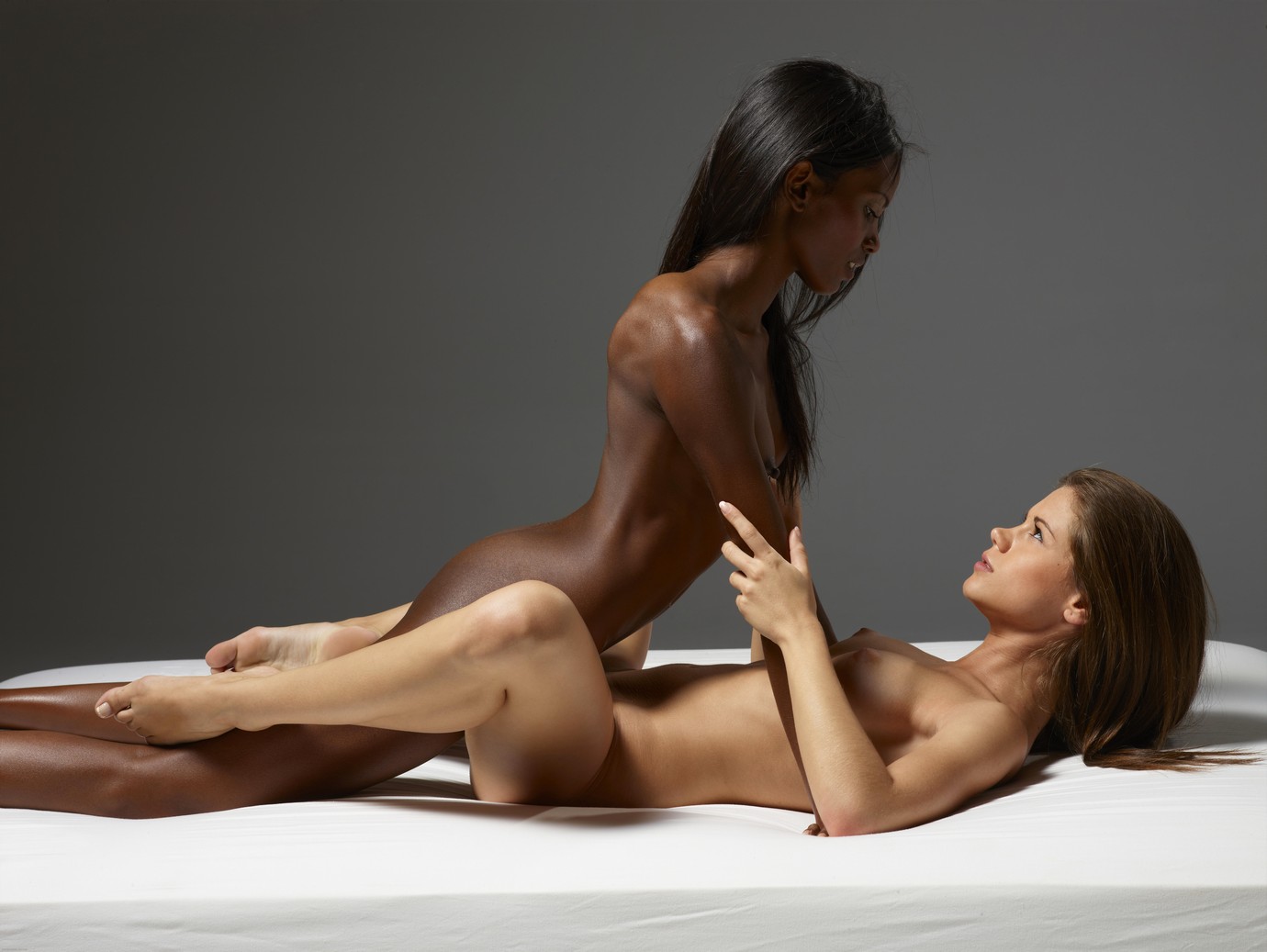 More on **NAKED
***
Mistress: Female analogue of Master.(2)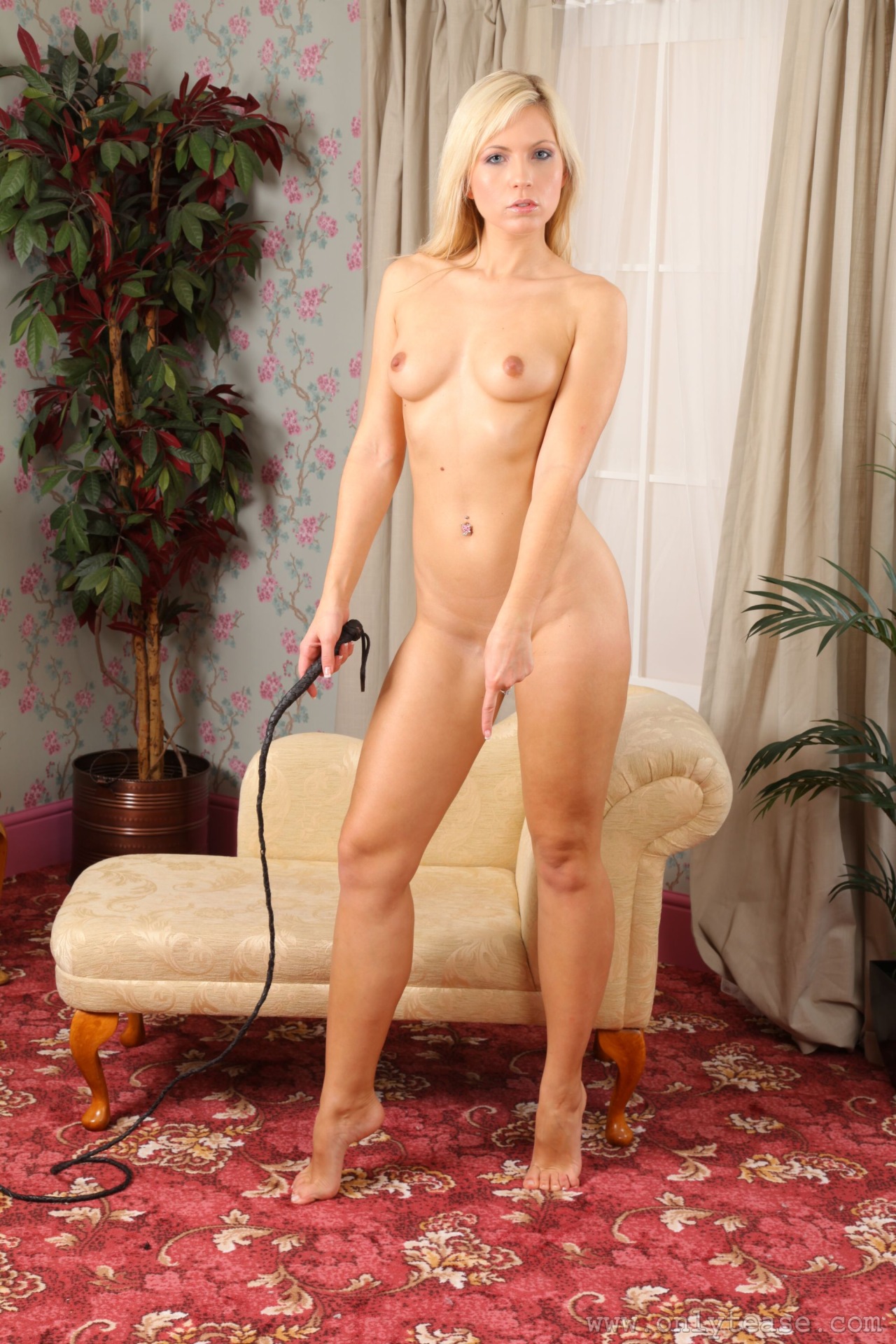 ***
Munch
: A group of people that are into BDSM meeting at a "vanilla" place in street-appropriate attire. Sometimes this is a club. You might see an announcement like, "This weekend's munch is at Denny's".(1)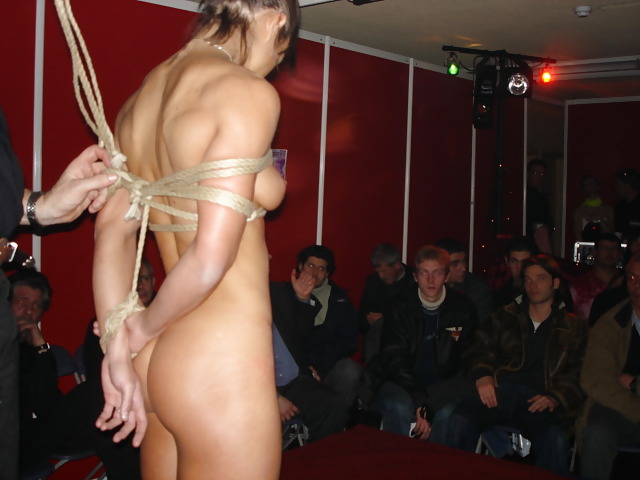 More on **
PUBLIC
***
Muzzle: A muzzle gag works in a similar way as an over-the-mouth gag, only that they are usually made of leather, are fastened around the head with buckles and straps, and cover the lower part of the face. It is so called because it resembles a muzzle used on animals, with a flexible pad which straps over the mouth, and sometimes also around the cheeks and chin. Muzzle gags have a strong psychological effect on some people, because of the association of being restrained in a way generally associated with animals.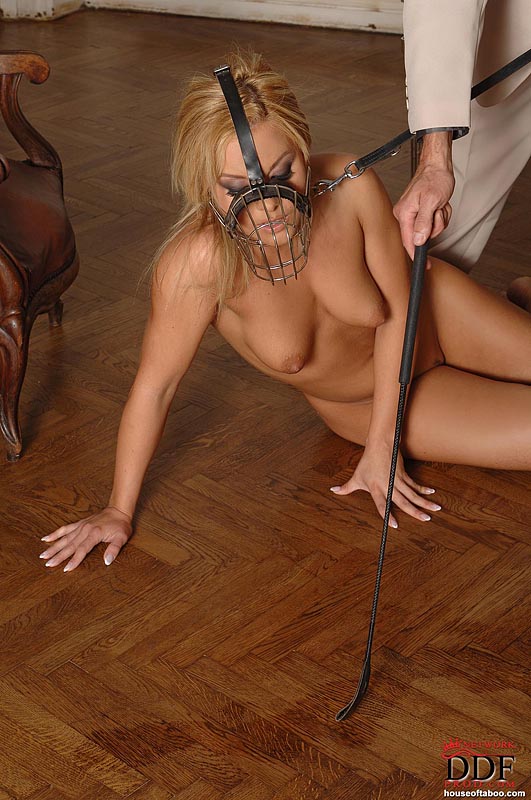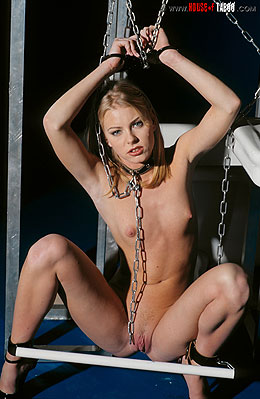 More on ** GAGGED
***
Newbie: Someone new to something such as the BDSM play or lifestyle.(2)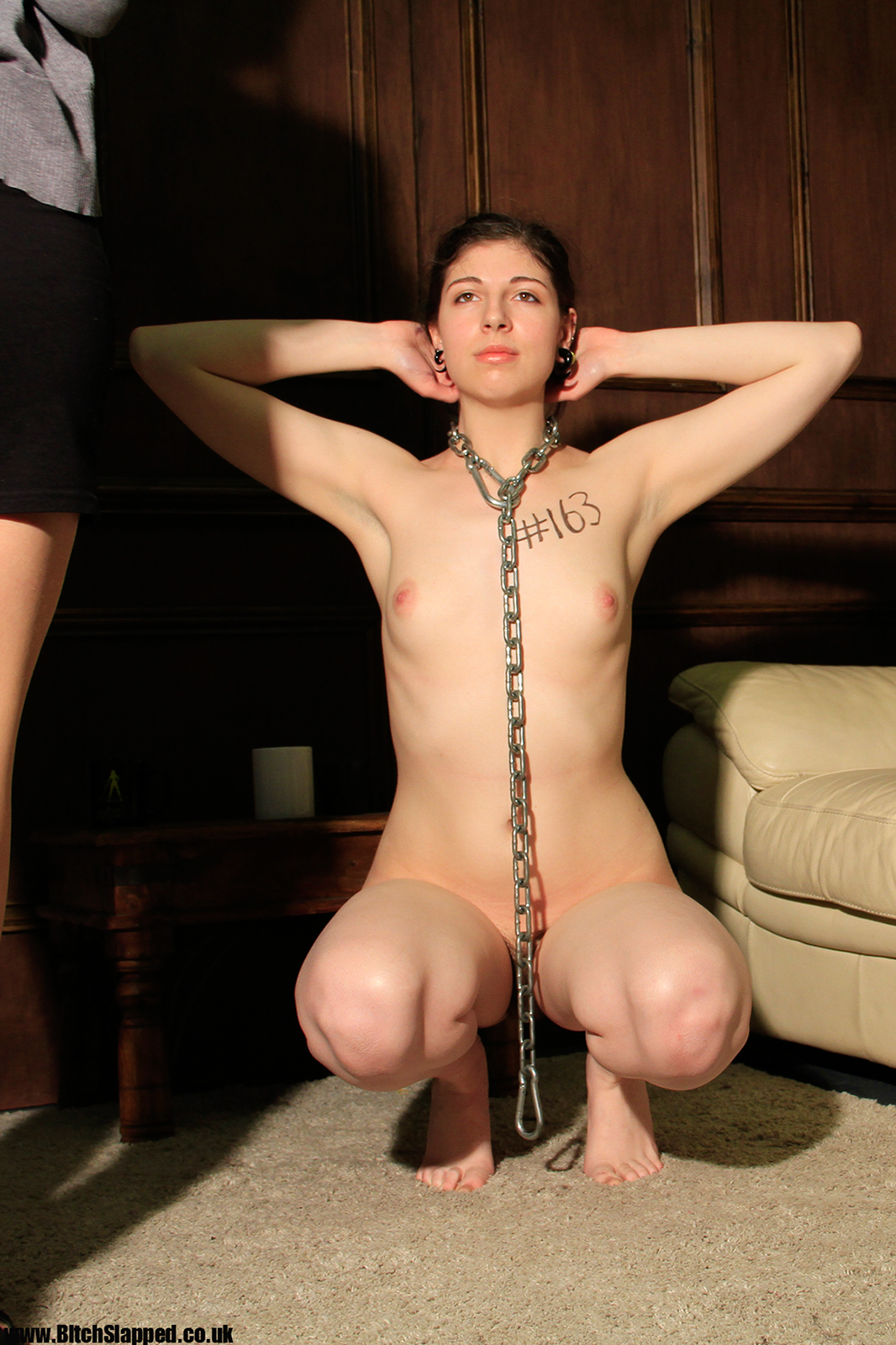 More on **NAKED
***
Nipple clamps: Devices that clamp onto the nipples. Weights can be attached to stretch the nipples. Nipple clamps often provide increased stimulation which can involve pain and pleasure.(2)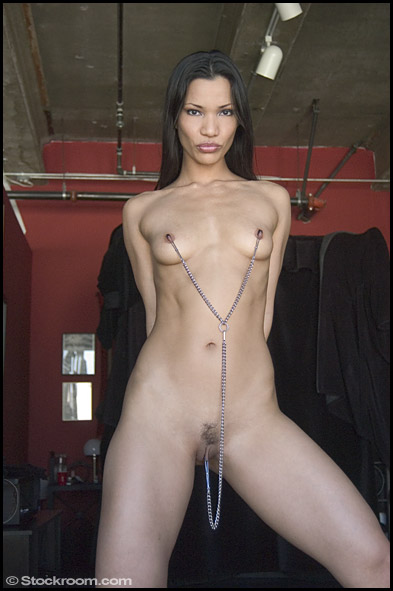 ***
Nipple rings: Jewelry that looks like small hoop earrings that are inserted through pierced nipples. Another popular jewelry style for pierced nipples is the barbell. There also non-permanent nipple rings which stay attached by pinching the nipple.(2)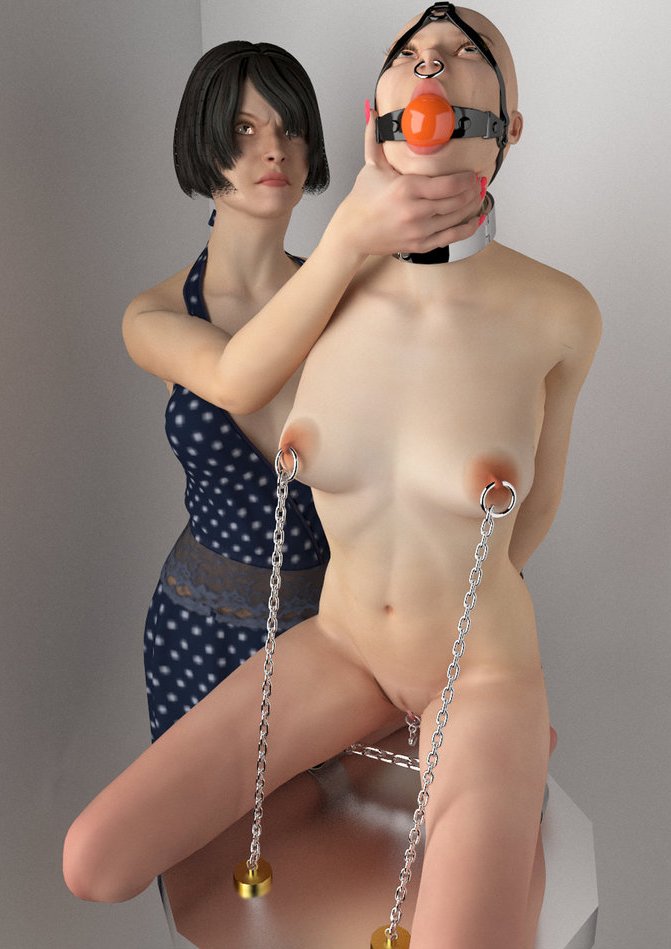 More on **
GAGGED
***
Nipple shield
: Decorative nipple jewelry encircles or even covers the nipple.(2)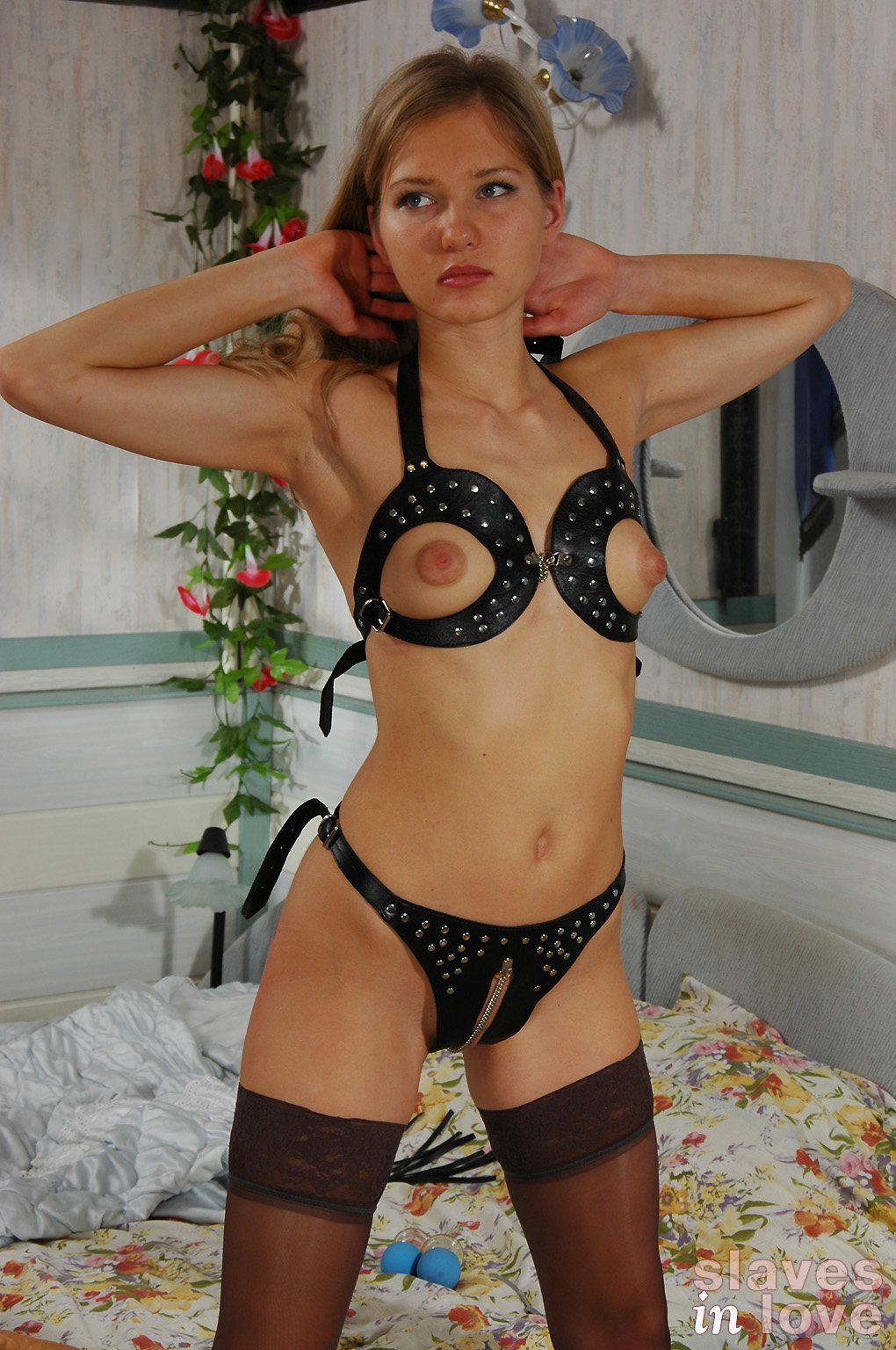 ***
Nipple weights: Usually weights suspended from either nipple clamps or from nipple piercings.(2)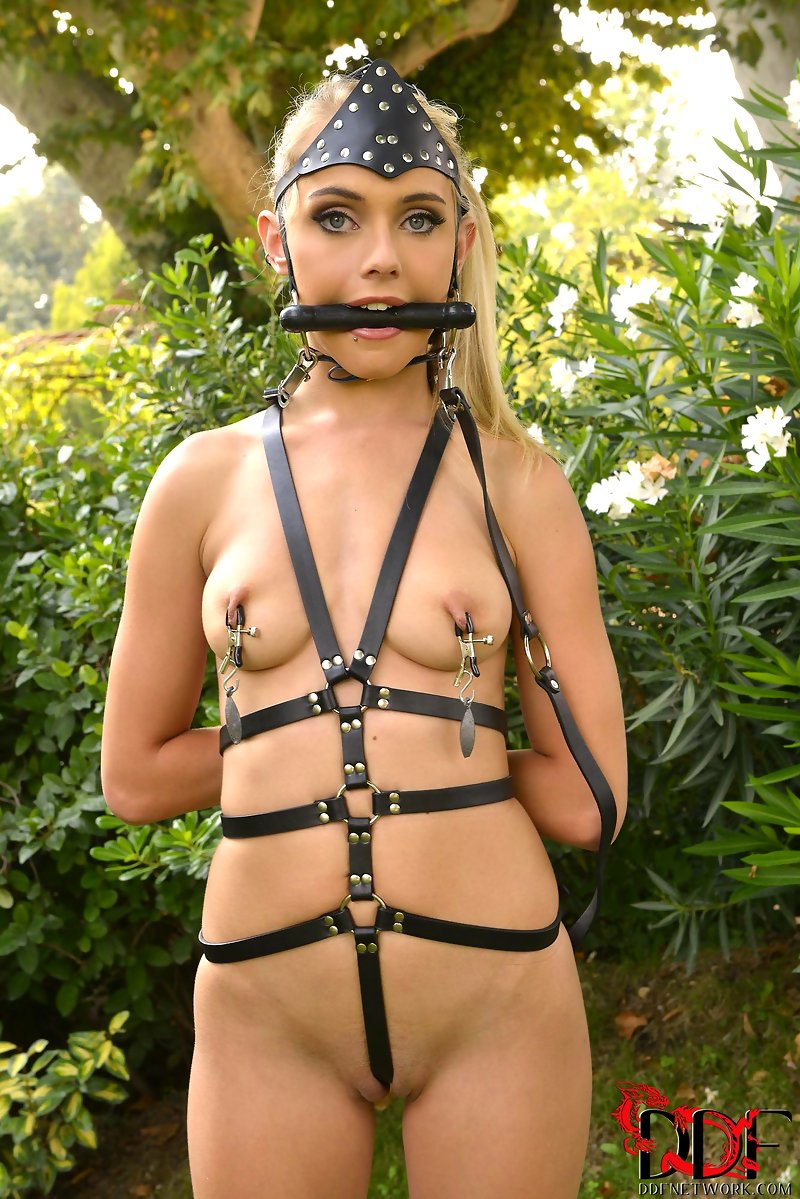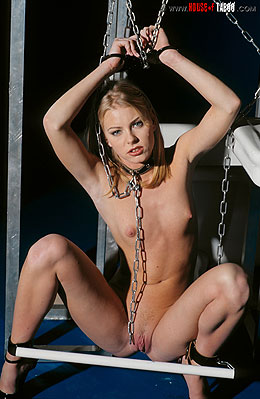 More on **EXTREME
***
OTK
: "Over the Knee" spanking were the subject is placed over the lap of the person administering the spanking.(2)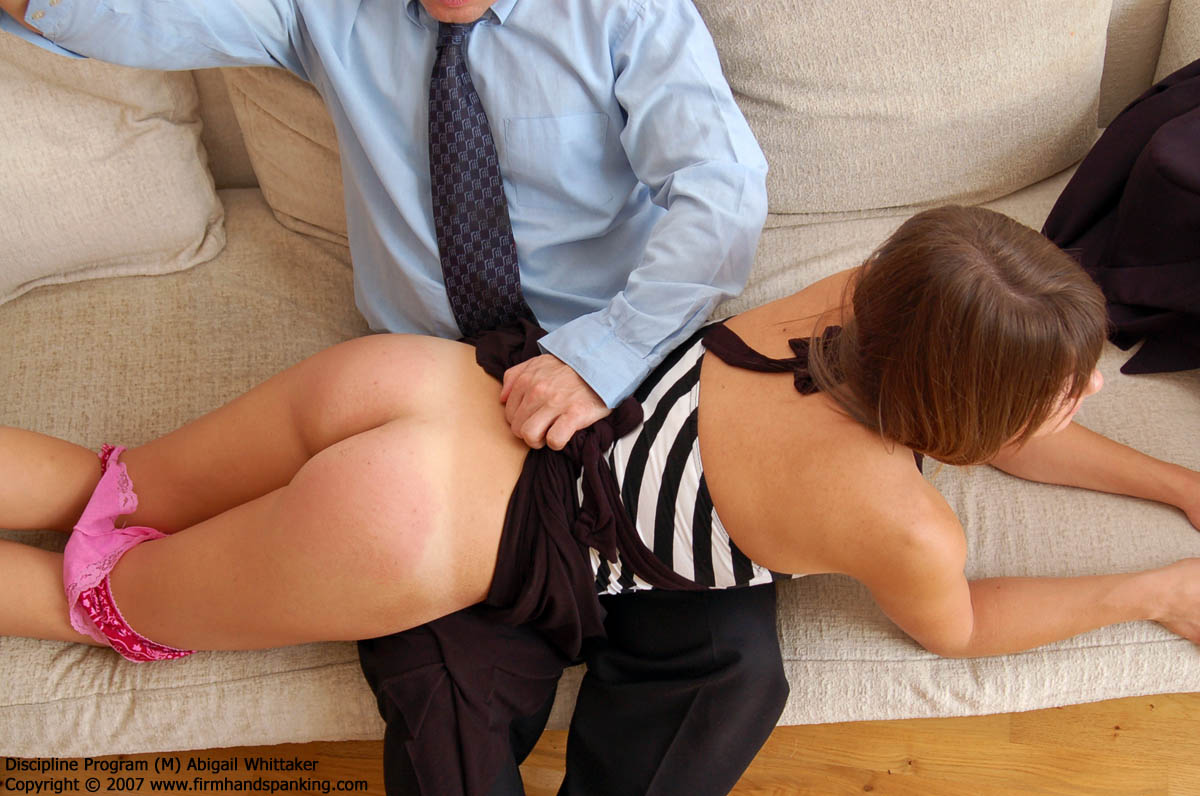 More on **
SPANKING
***
Paddle: A flat instrument used for spanking purposes; usually made of wood or some other rigid material.(2)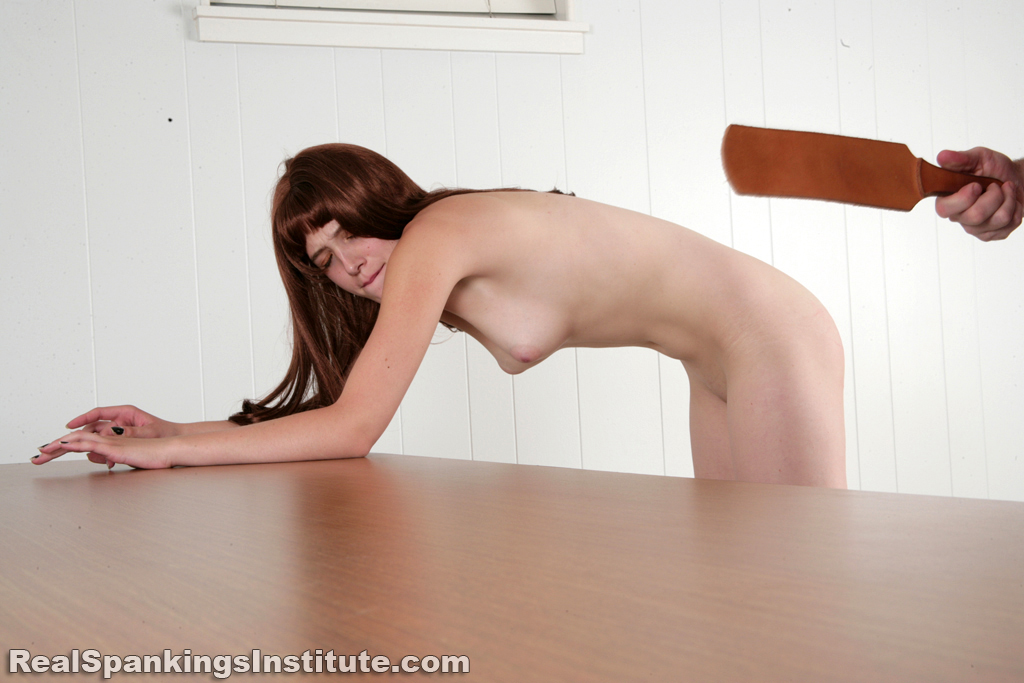 More on **SPANKING
***
Padlock: Common type of lock used in BDSM play. Use to secure bondage restraints, securely fasten chain links together, as labia weights, etc.(2)


More on **CHAINED
***
Ponygirl (or ponyboy): Sub is dressed in a pony outfit, with mouth bit and anal plug with a tail. They are told to prance or behave like a pony.(1)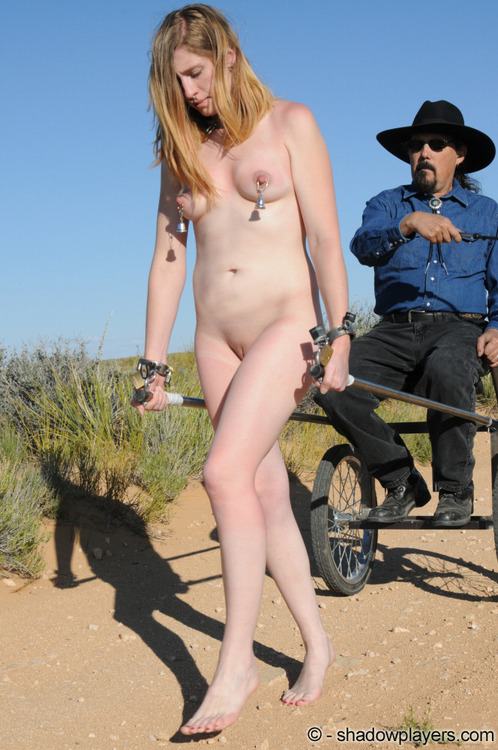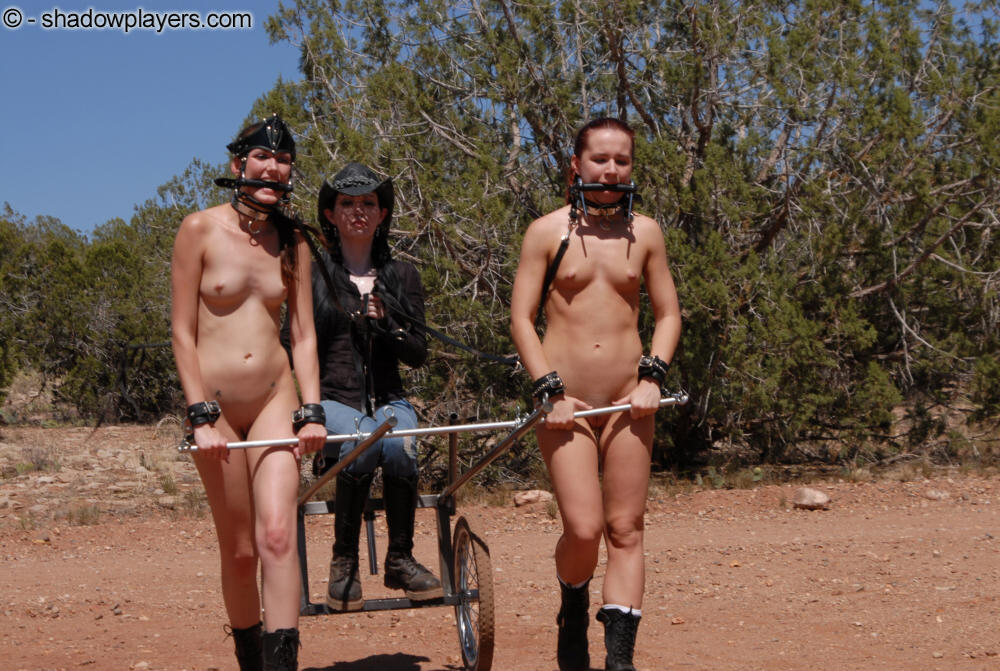 More on **PONYGIRL
***
Prayer: Prayer means with the fingers of both hands straight, extended, and the palms of the hands touching each other.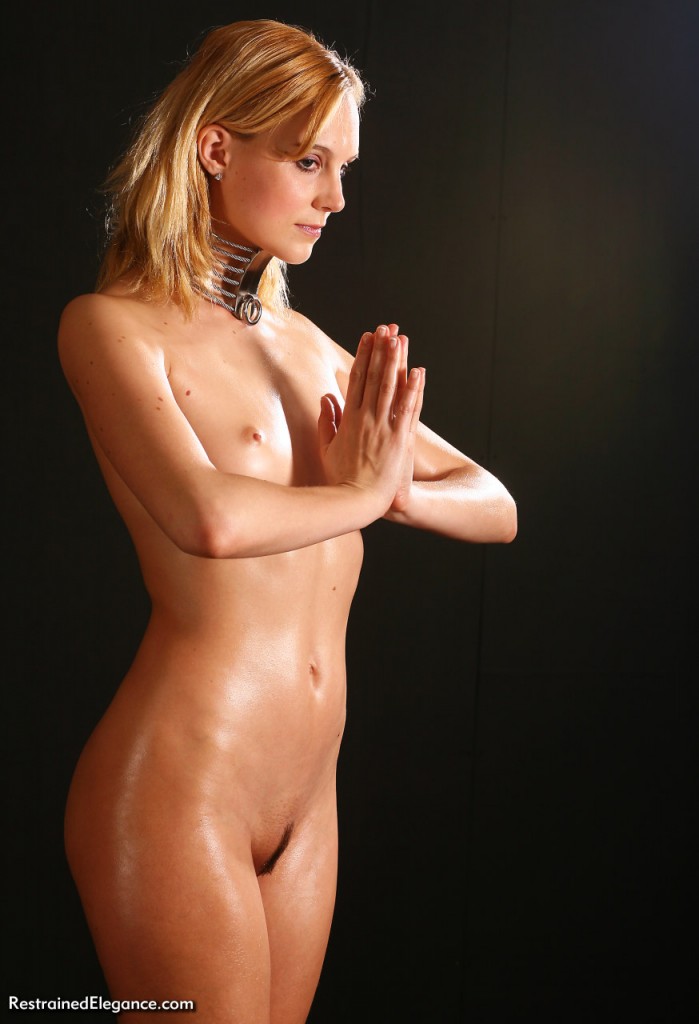 More on **NAKED
***
Puppy: Here, the submissive actually mimics a puppy. Sometimes it can evolve into a lifestyle where the "puppy" even sleeps in a cage.(2)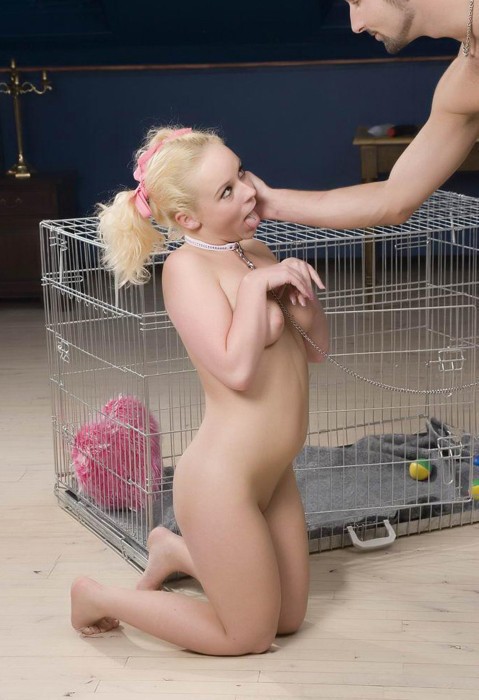 More on ** PET
***
Quirt: a forked type of whip which usually has two falls at the end (like the tails on some tawses), sometimes called a riding quirt or horse quirt.(1)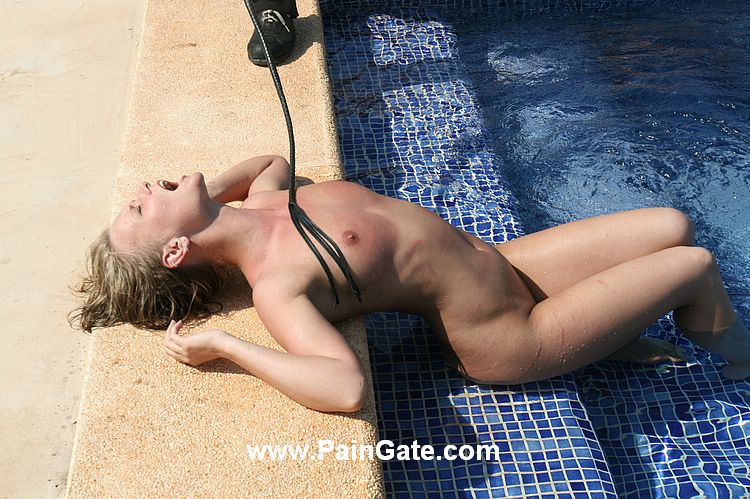 More on ** WHIPPED
***
Rack: Bondage furniture patterned after the infamous torture device of the Inquisition. The bottom is put on it and "stretched" – but not in the extreme fatal way.(2)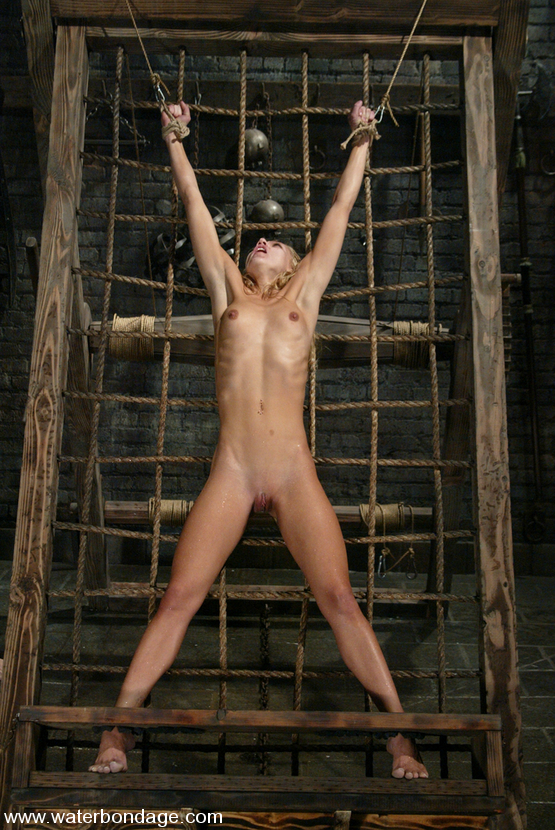 More on ** BONDAGE
***
Rape fantasy, ravishment: The pleasurable fantasy of inflicting or being a victim to an act of consensual play-rape.(1)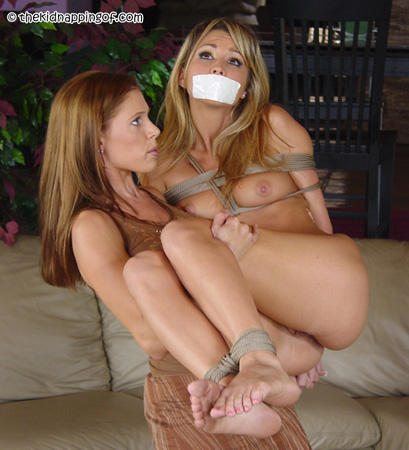 More on ** BONDAGE
***
Reverse prayer: A technique used in BDSM play, involves restraint of a person's arms by binding them behind the person's back, with the hands placed between the shoulders, with the fingers of both hands straight, extended, and the palms of the hands touching each other. The wrists are bound together. It is thus similar to the traditional prayer position, but with the arms behind, rather than in front of, the bound person, thus preventing use of the arms. Many people find this position painful after a time, and cramps may set in. Thus, someone bound in this position may need careful monitoring.(1)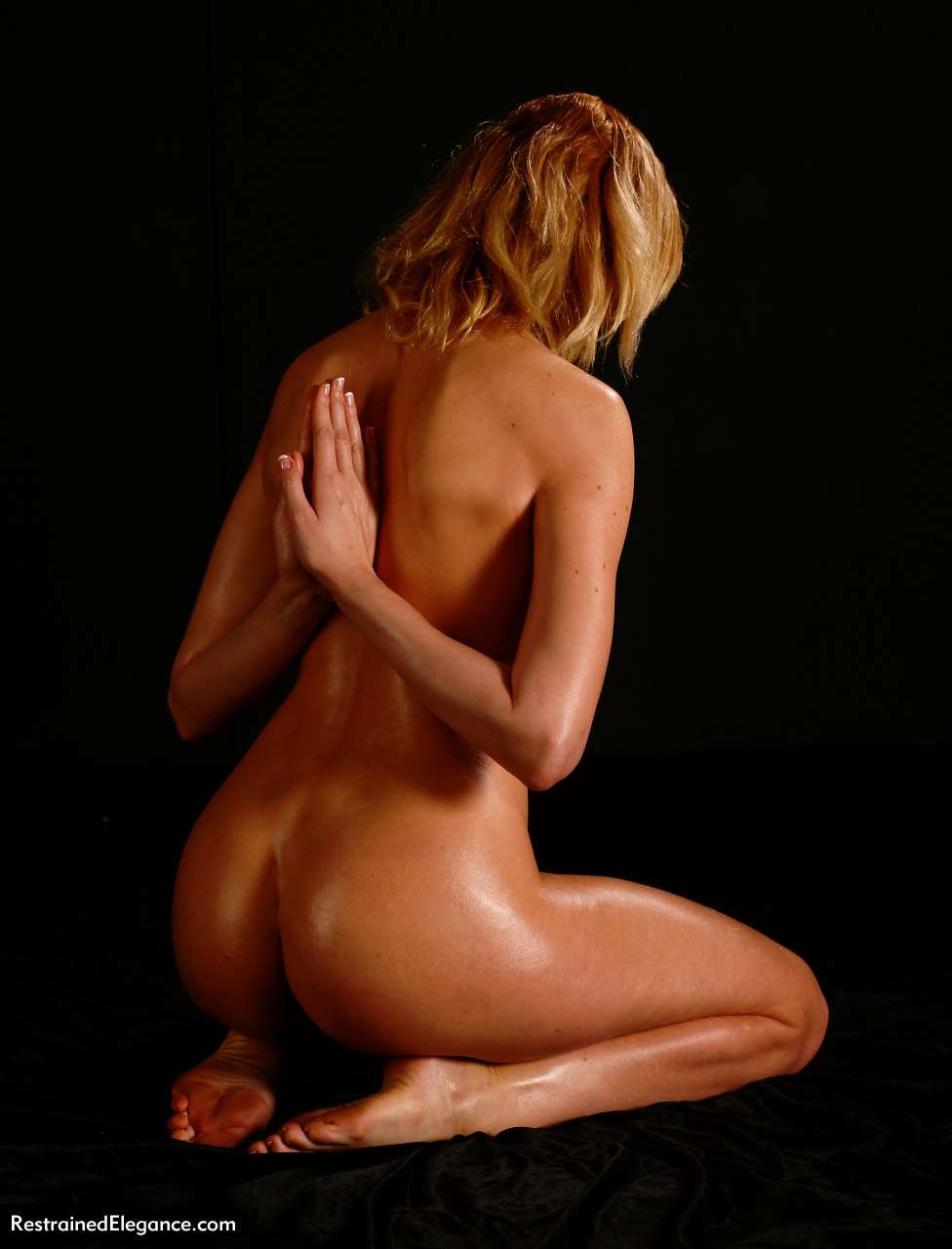 More on **NAKED
***
Ring gag: A device that keeps the submissive's mouth wide open.(1)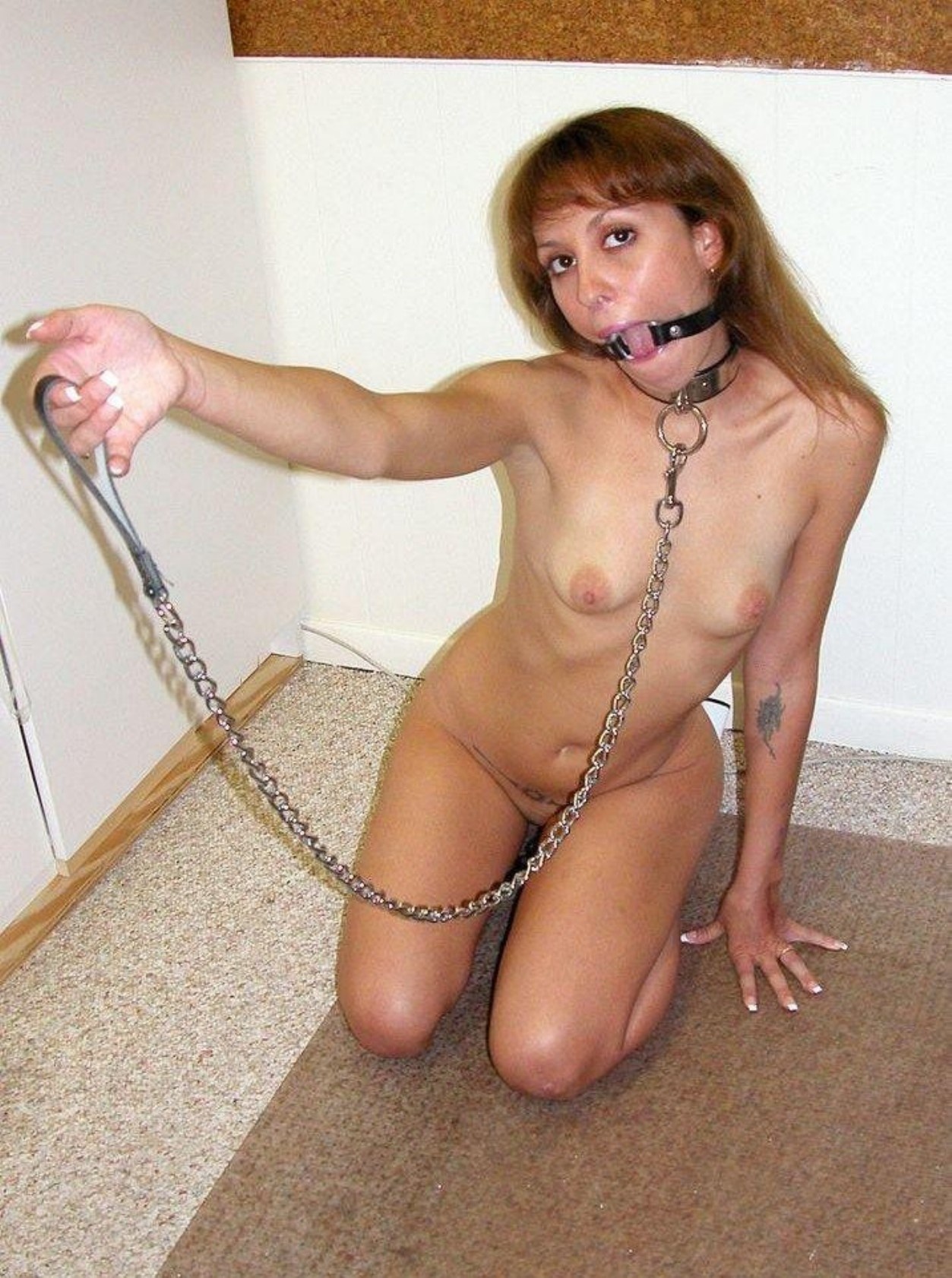 More on ** GAGGED
***
Rope: The most common of bondage equipment.(2)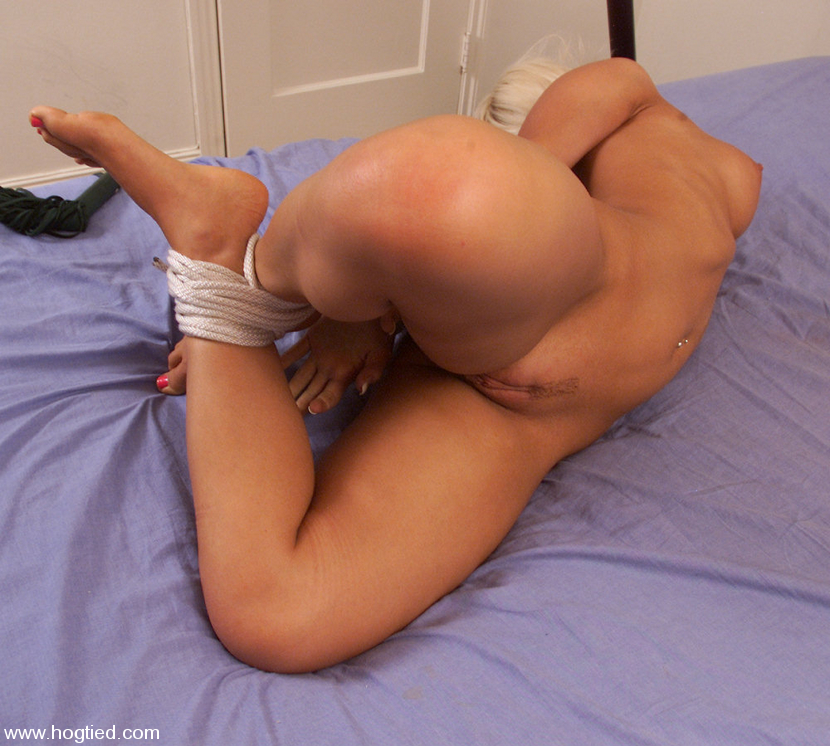 More on ** BONDAGE
***
Rope gag: A rope gag consists of a length of rope wound multiple times through the mouth of the person being gagged – similar to a cleave gag. Soft rope, such as nylon, works well for the comfort of the person being gagged, but rougher rope, such as hemp, will scratch the lips quite a bit. Rope gags can be made into a part of a full-body tie as well, if the person tying the "victim" up uses the same length of rope for the gag as they do for the tie.(1)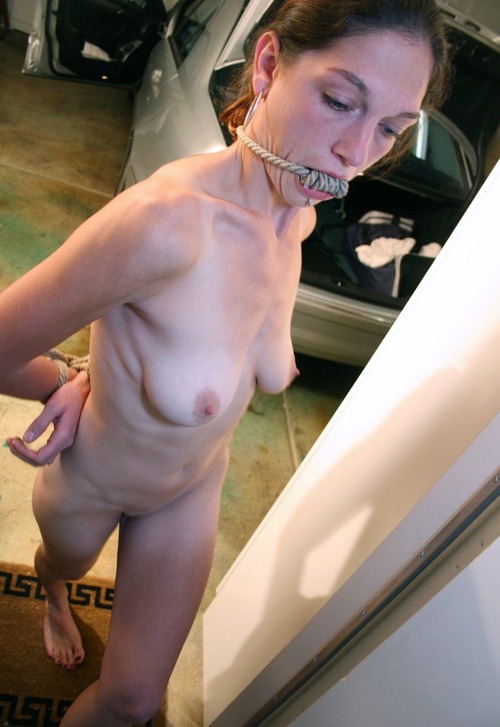 More on ** GAGGED
***
Rubber: After leather, the most popular fetish material.(2)
***
Sadism, sadist: The act of inflicting pain. Person who enjoys inflicting pain, usually sexually.(1)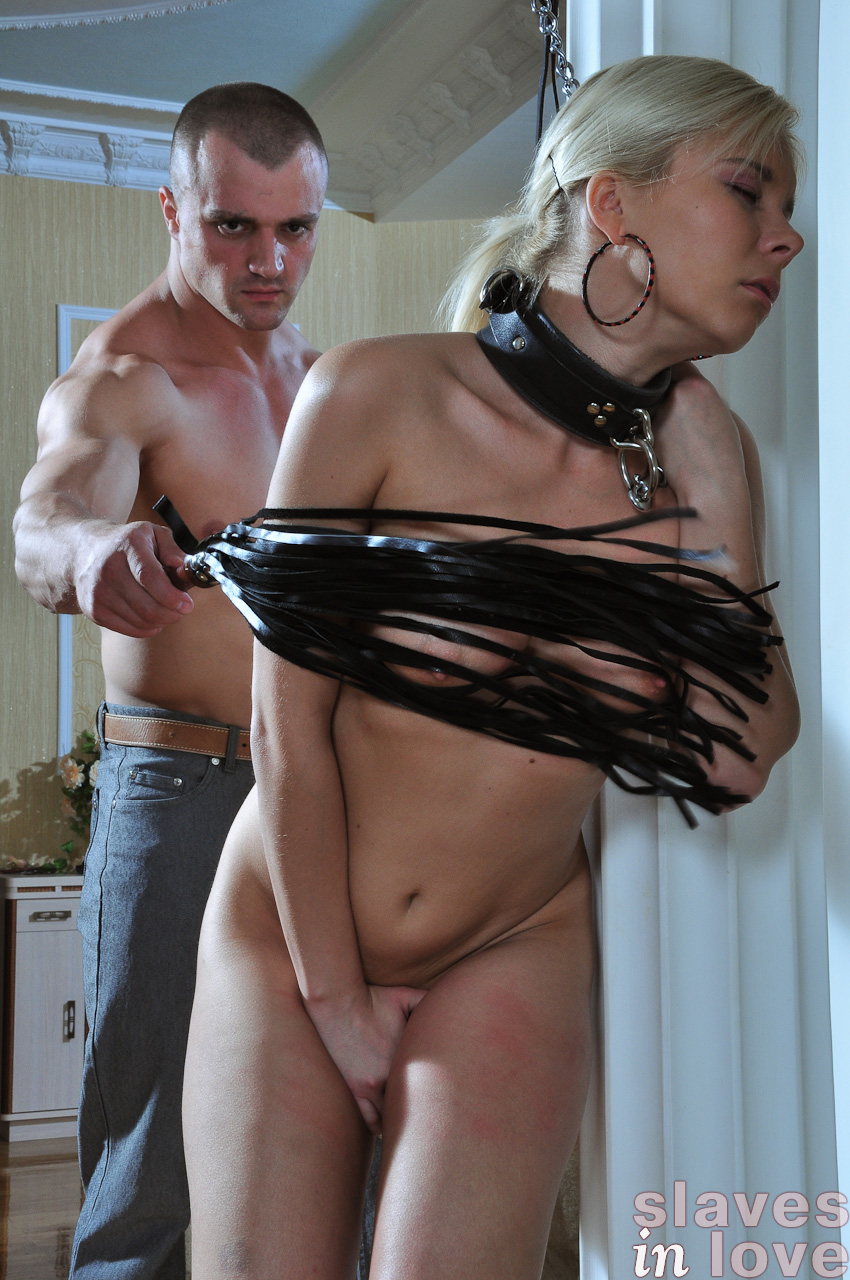 More on ** WHIPPED
***
Sadomasochism: The perversion of taking pleasure, especially sexual gratification from simultaneous sadism and masochism.(2)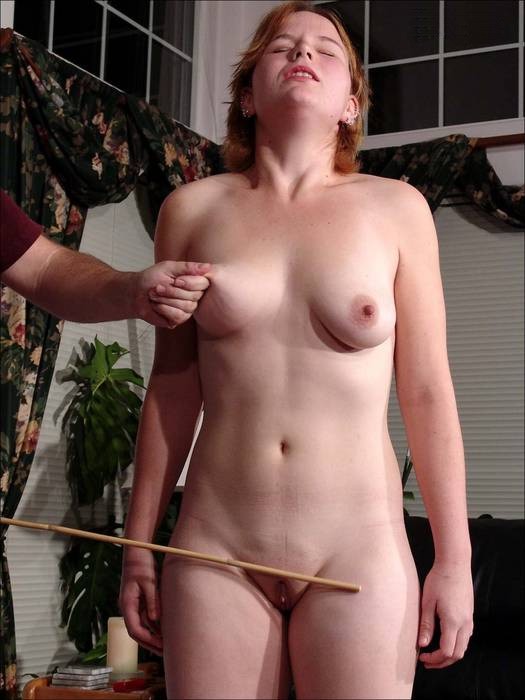 More on **SPANKING
***
Safeword: A word or phrase a submissive can use to stop his or her scene. It is absolute. If a Dominant disregards a submissive's safe word, that Dominant is considered "unsafe." The most common safe word is "RED!" Some also use a caution word such as "Yellow" to signify that the dominant is approaching a limit.(2)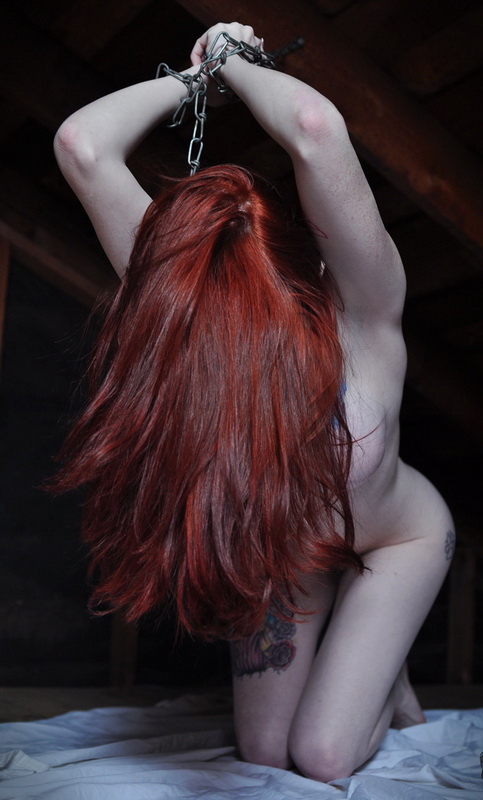 ***
Saint Andrew's cross
: A popular piece of BDSM furniture where a submissive can be conveniently tied or cuffed to it and rendered immobile. It looks like a big cross.(2)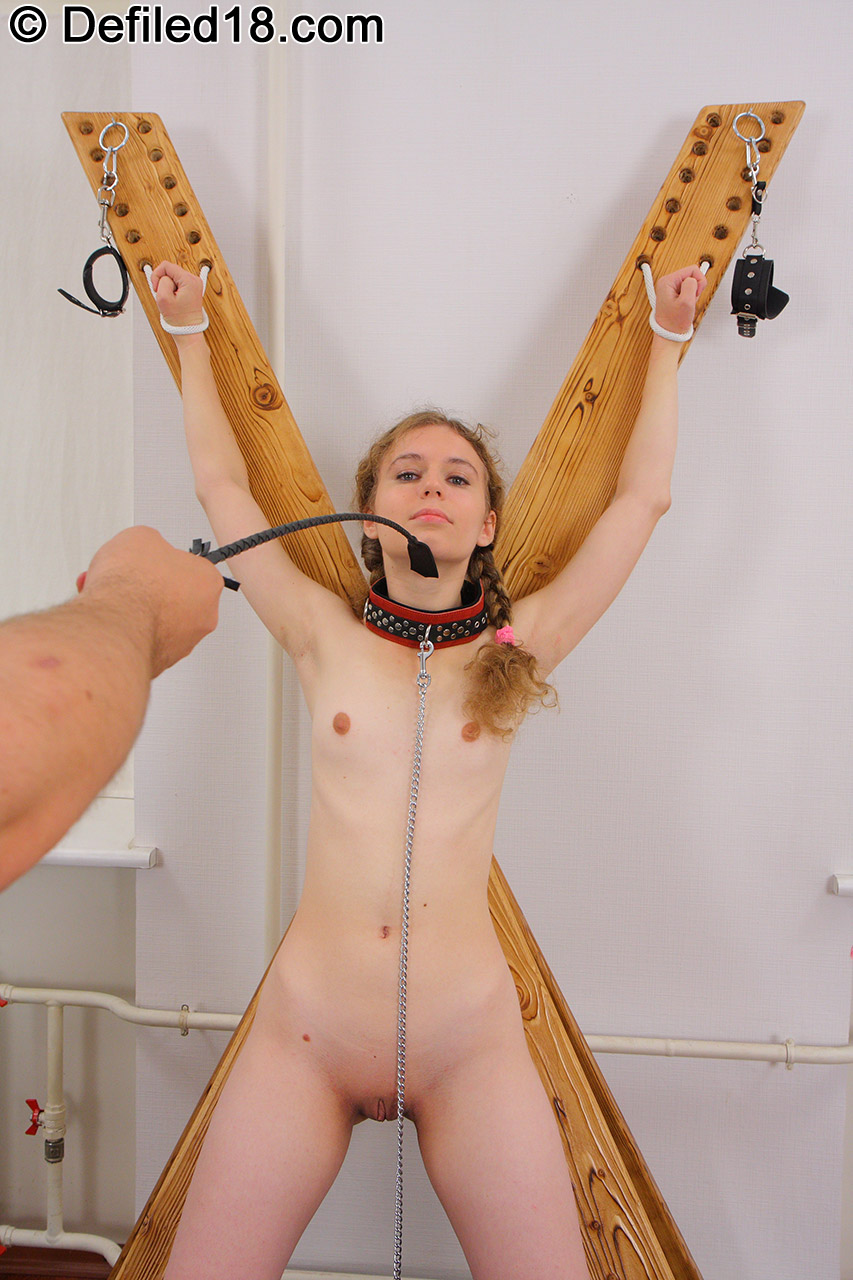 More on **
BONDAGE
***
Schoolgirl roleplay: Wherein the submissive is the "bad school girl" and the Dominant is the "teacher."(2)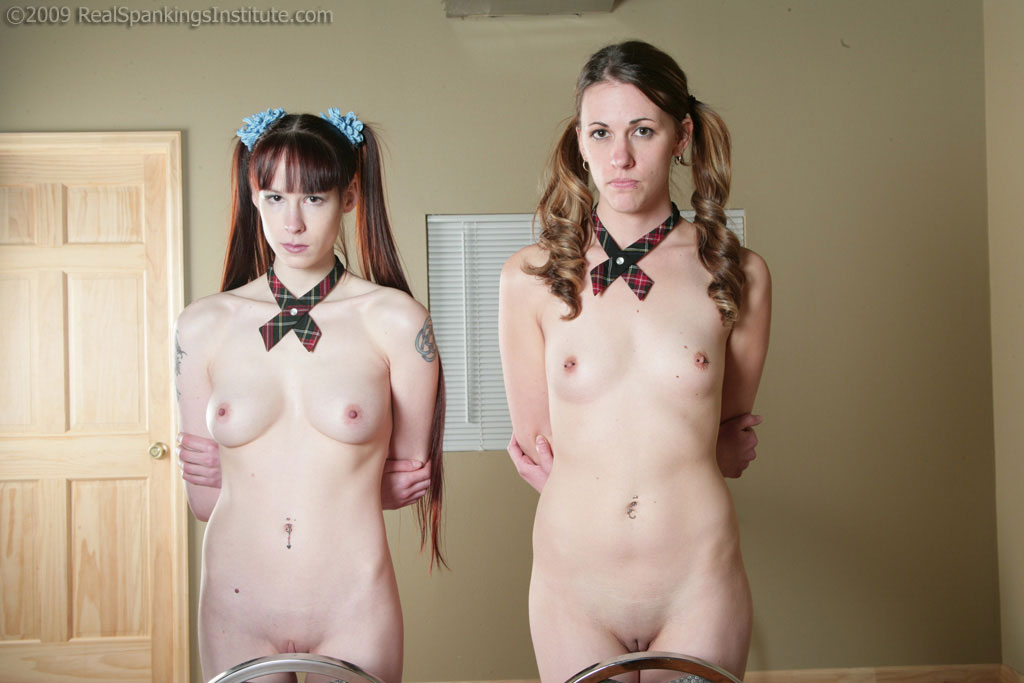 More on **SPANKING
***
Seiza: Seiza (literally "proper sitting") is the Japanese term for one of the traditional formal ways of sitting in Japan. To sit seiza-style, one must first be kneeling on the floor, folding their legs underneath their thighs, while resting the buttocks on the heels. The ankles are turned outward as the tops of the feet are lowered so that, in a slight "V" shape, the tops of the feet are flat on the floor and big toes sometimes are overlapped, and the buttocks are finally lowered all the way down.(1)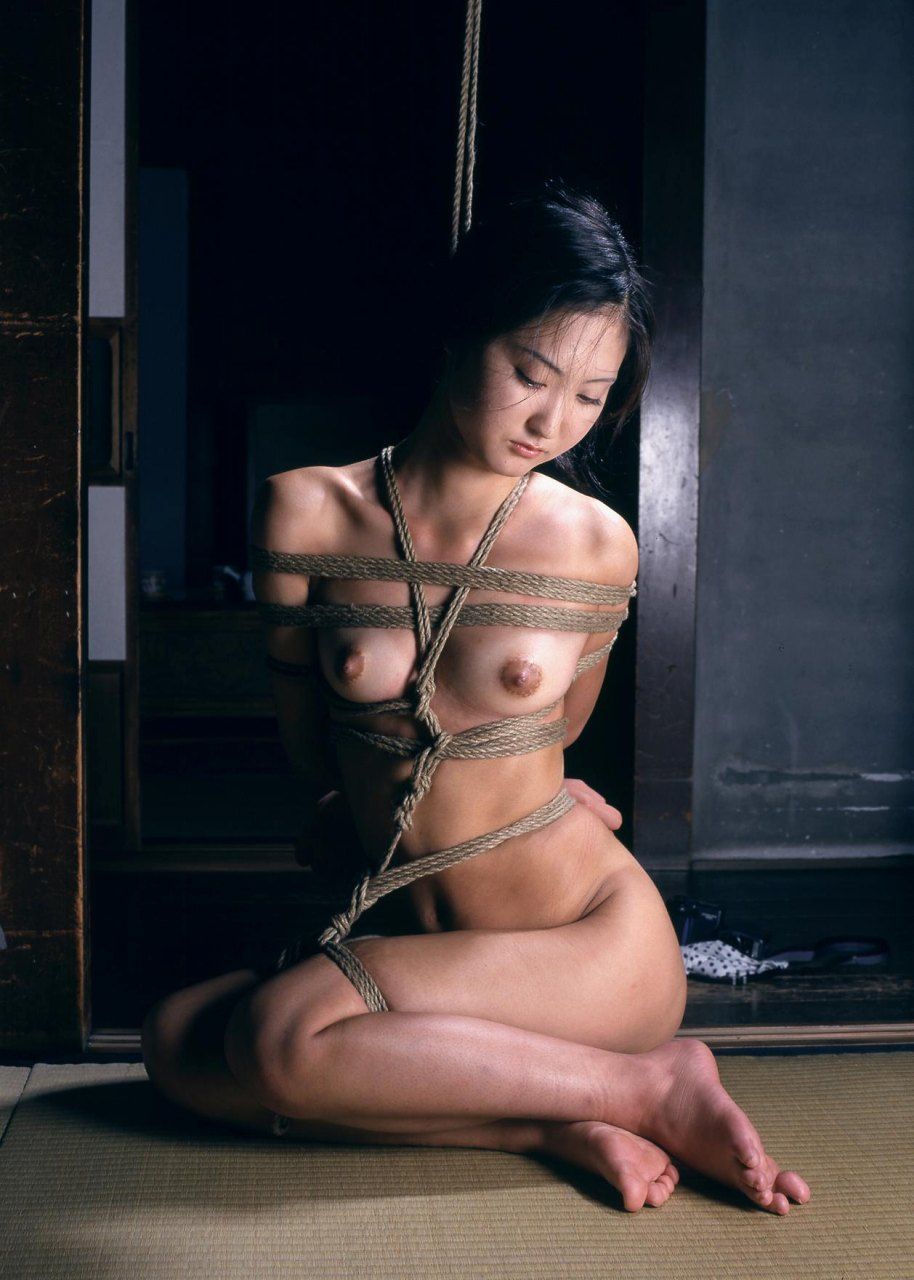 More on **SHIBARI
***
Self-bondage: The practice of performing bondage on oneself by oneself.(2)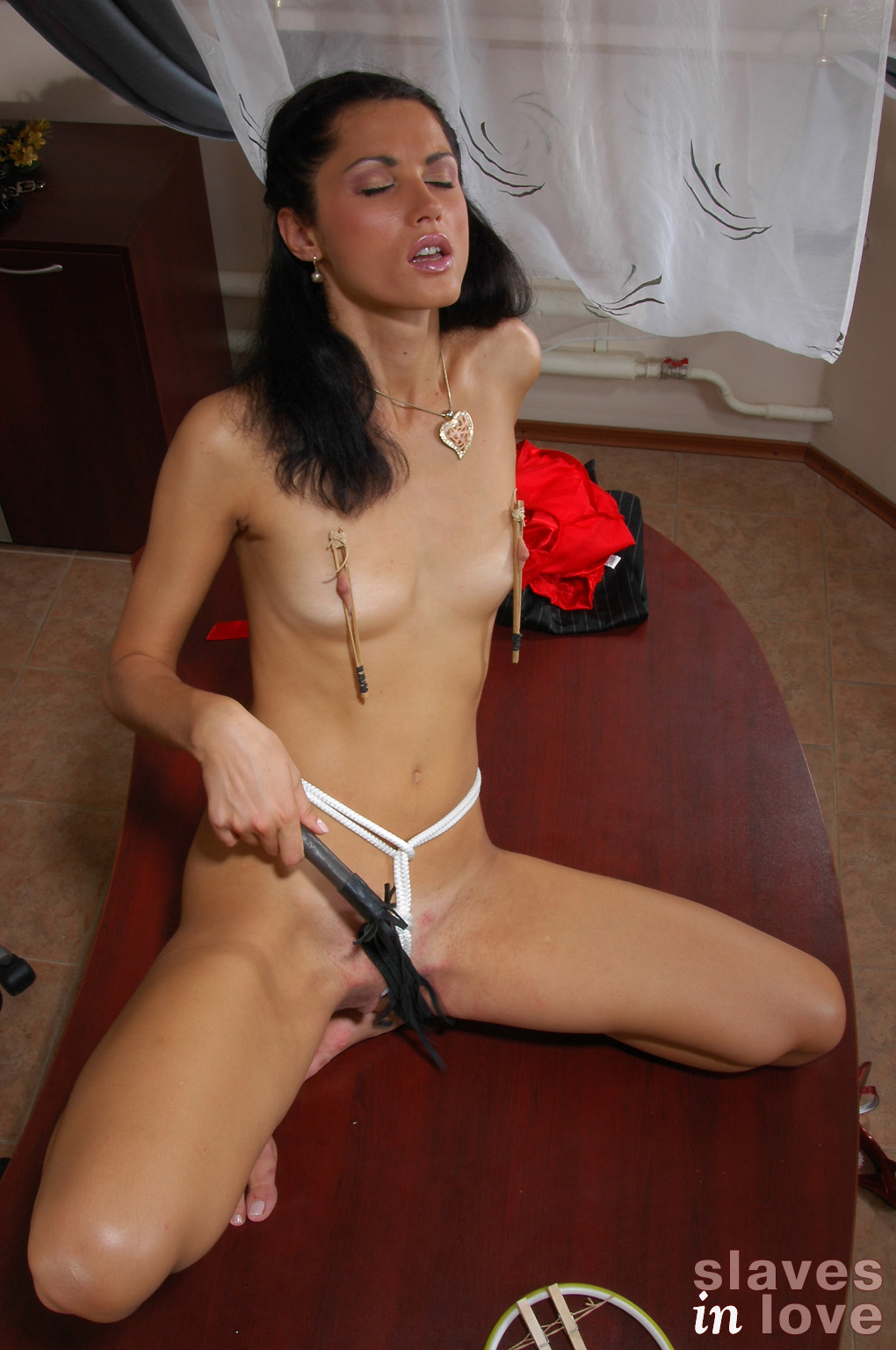 More on ** BONDAGE
***
Sensory deprivation: Sensory deprivation (Sendep) or perceptual isolation is the deliberate reduction or removal of stimuli from one or more of the senses. Simple devices such as blindfolds or hoods and earmuffs can cut off sight and hearing, while more complex devices can also cut off the sense of smell, touch, taste, thermoception (heat-sense), and 'gravity'.(1)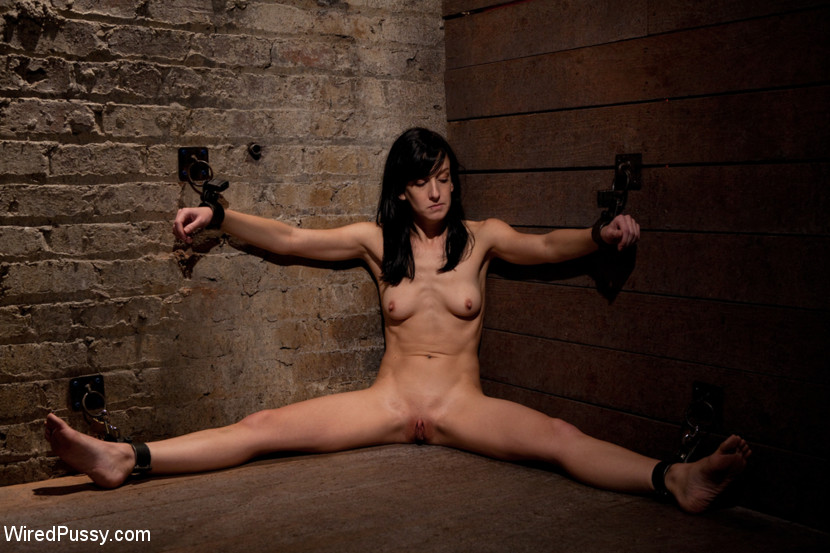 More on **
PRISON
***
Shackle: Metal or leather bondage restraint device consisting of round cuffs joined by a chain or bar.(2)


More on **CHAINED
***
Shibari: A Japanese word that literally means "Decoratively Tie".(1)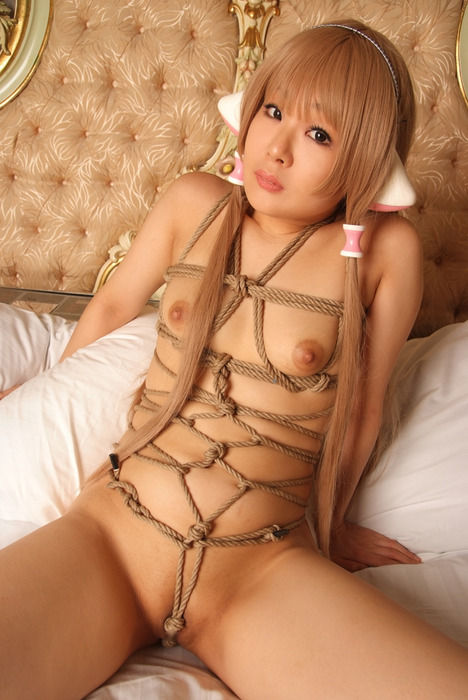 More on **SHIBARI
***
Shoe fetish: One who enjoys shoes. Popular fetish, even in the vanilla world.(2)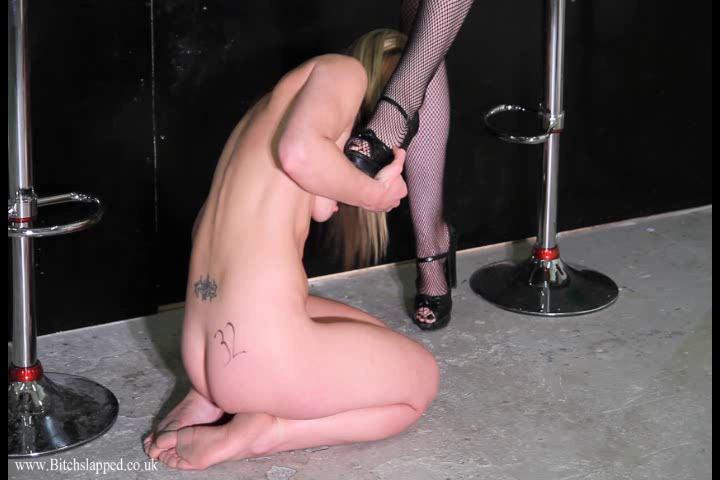 More on ** LATEX
***
Slave: A person (usually submissive) who consensually gives up total control of one or more aspects of their life to another person (their Master).(1)



More on **NAKED
***
Spanking: To slap on the buttocks with the open hand, or a short flat object such as a paddle or a hairbrush. Used as both punishment and/or in role-play context in BDSM scenes.(2)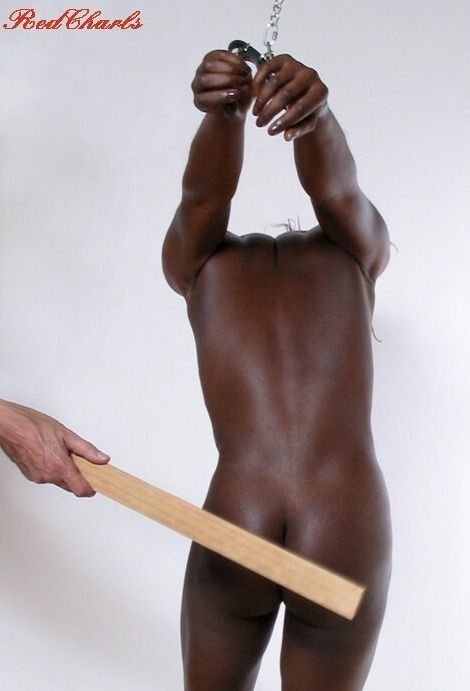 More on **SPANKING
***
Spencer paddle: Type of wooden paddle with holes drilled though it.(2)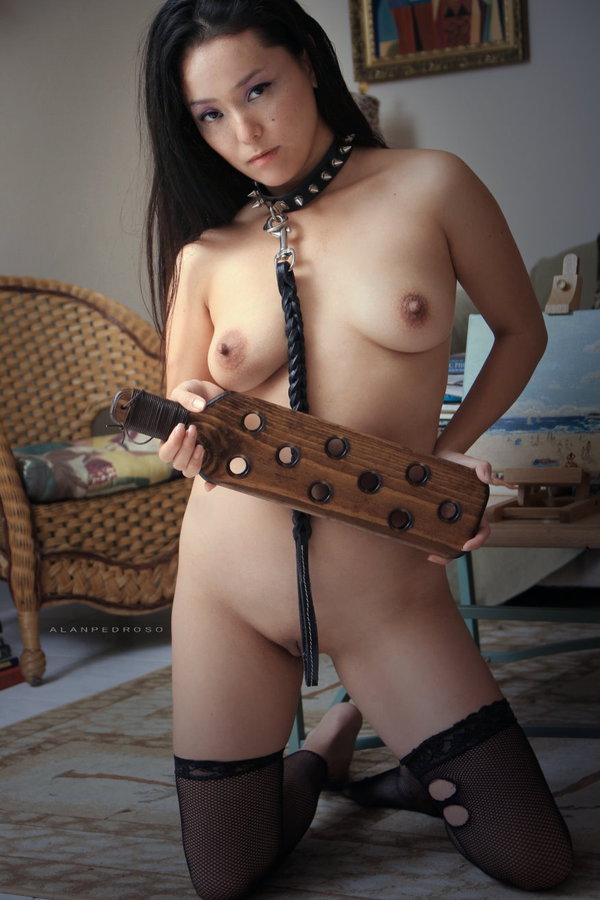 More on **SPANKING
***
Spreadeagle, spreadeagled: The position in which a person has their arms outstretched and legs apart, figuratively resembling an eagle with wings spread. It is a style that appears commonly in nature and geometry. In human style it is represented by the letter "X".(1)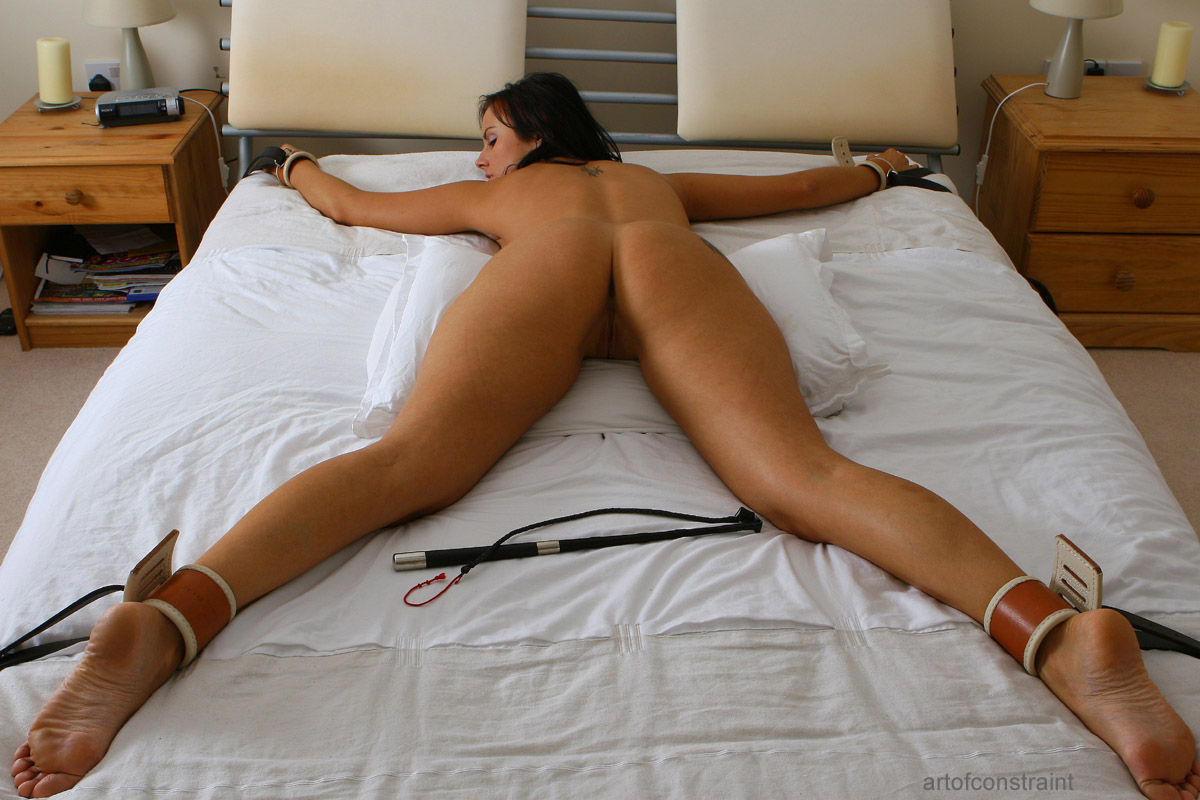 More on ** BONDAGE
***
Spreader bar: A spreader bar is an article of bondage equipment consisting of a metal or wooden bar, with attachment points for bondage cuffs at each end, which can be fastened to wrists, ankles or knees to hold them apart. They are used in bondage play, and sometimes in bedroom bondage, usually in association with other bondage equipment.(1)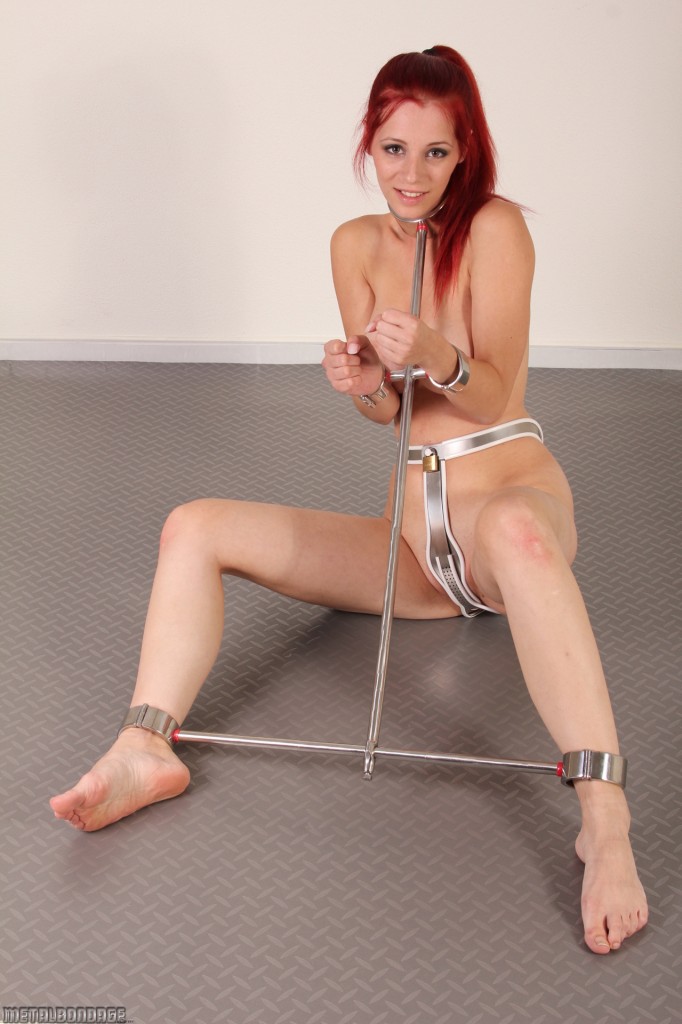 More on ** BONDAGE
***
Squat, squatting: A posture where the weight of the body is on the feet (as with standing) but the knees and hips are bent.(1)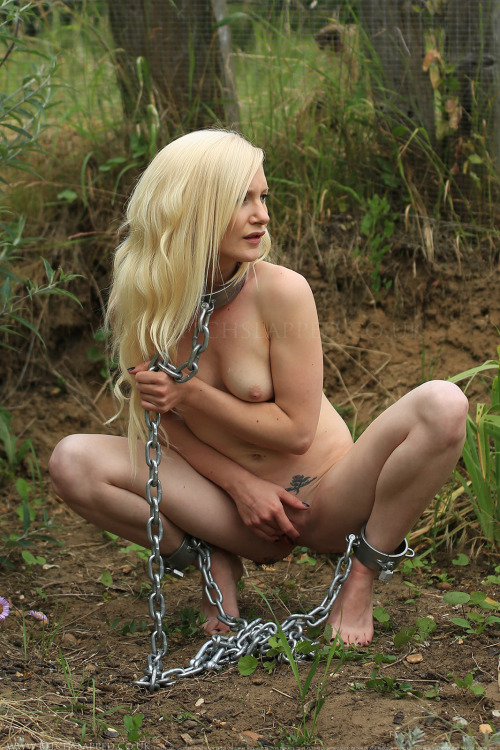 More on **CHAINED
***
Stocks: A piece of bondage furniture patterned after the Puritan model. The head and hands go through holes while the submissive is standing.(2)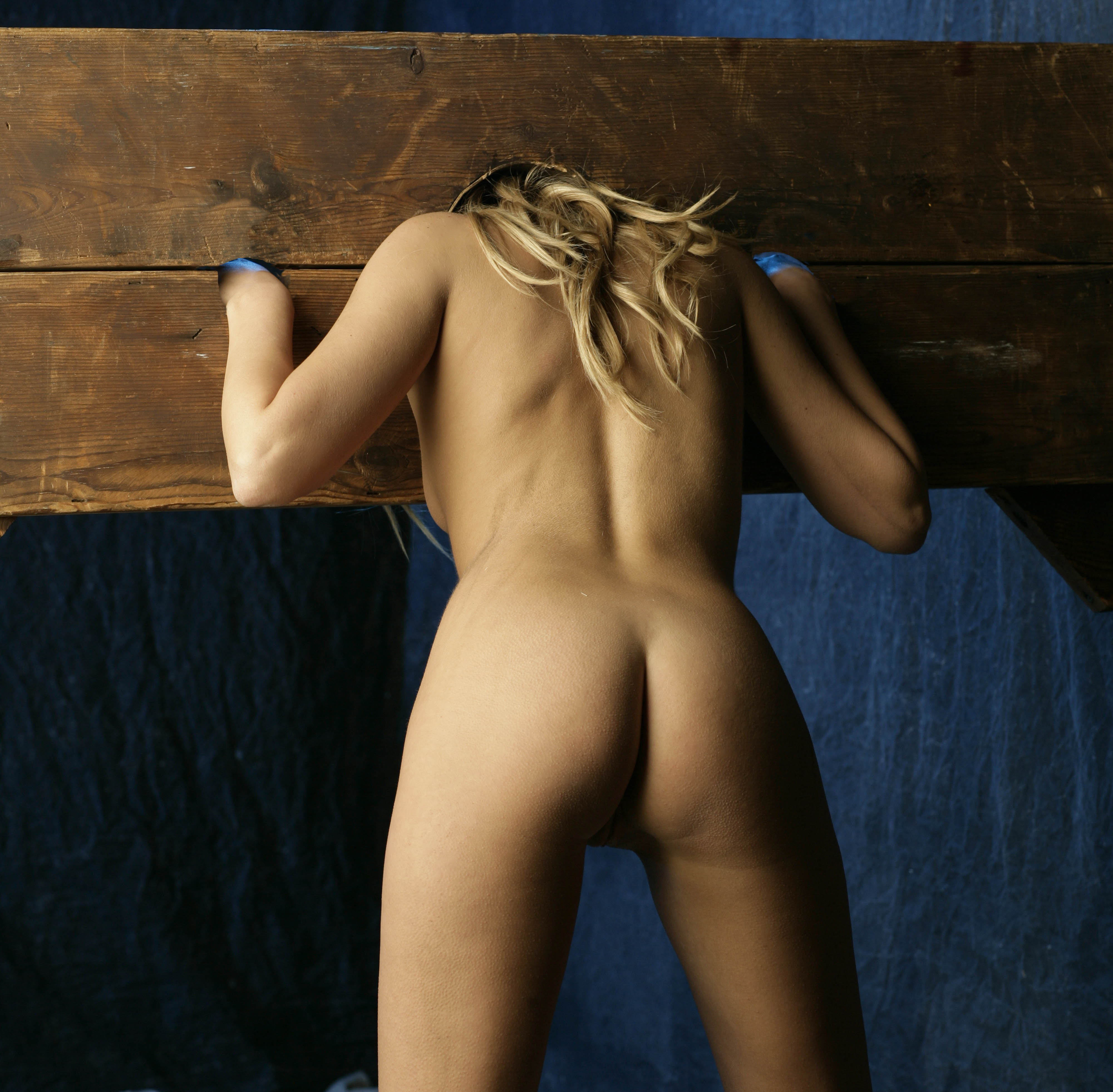 <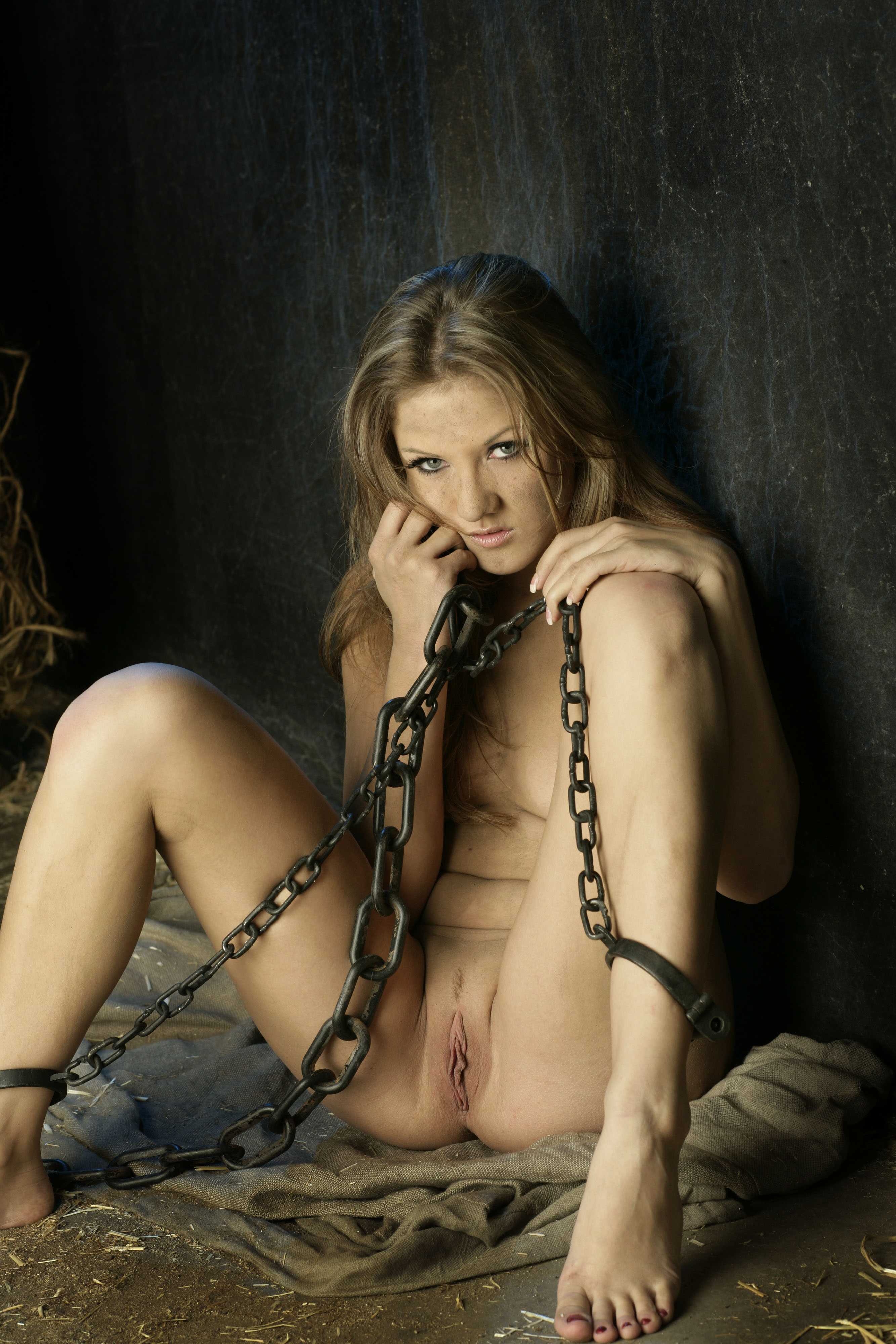 More on ** BONDAGE
***
Strapon: A belt or harness that has a dildo attached.(2)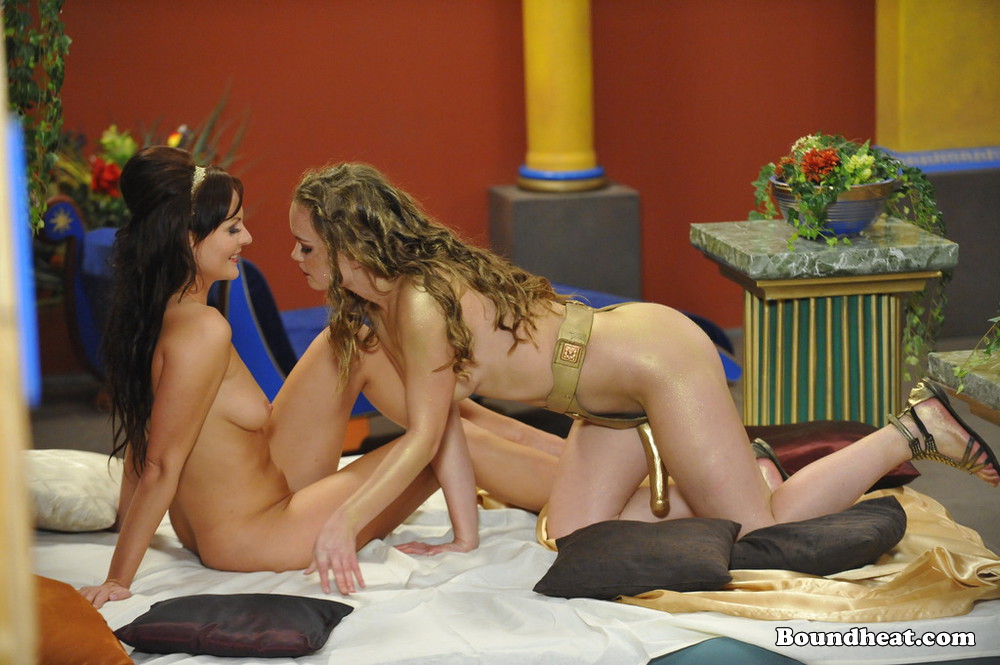 More on ** ANCIENT ROME
***
Submissive, sub, subby: Person that gives up control either all the time or for a specified period (Not to be confused with "bottom" or "slave.").(1)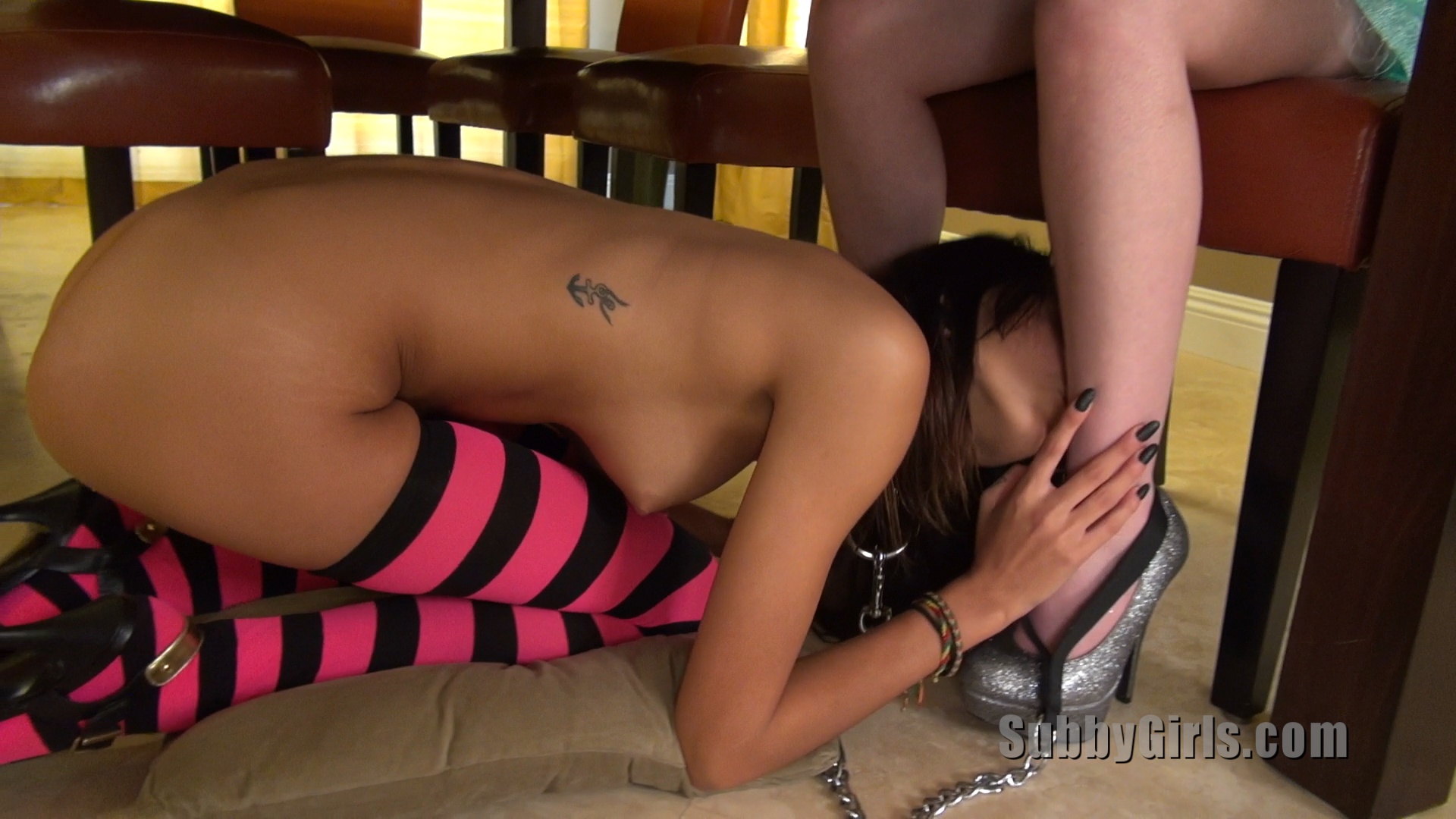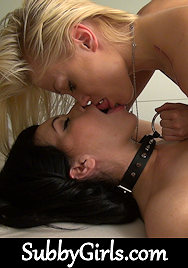 More on **NAKED
***
Subspace: A state of mind and body – often like a trance – caused by endorphins emitted during a BDSM scene.(2)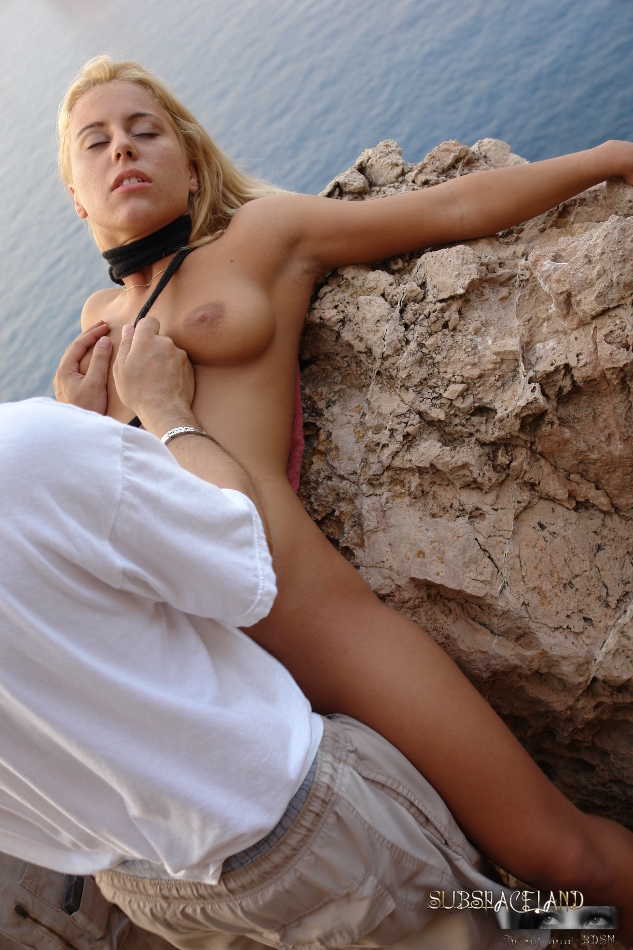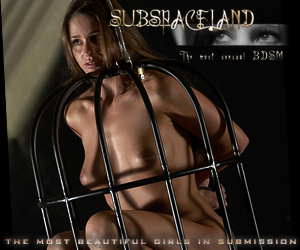 More on ** COLLARED
***
Suspension: Suspending a submissive with ropes, webbing or chain so that no part of the body touches the floor. Not recommended for beginners.(2)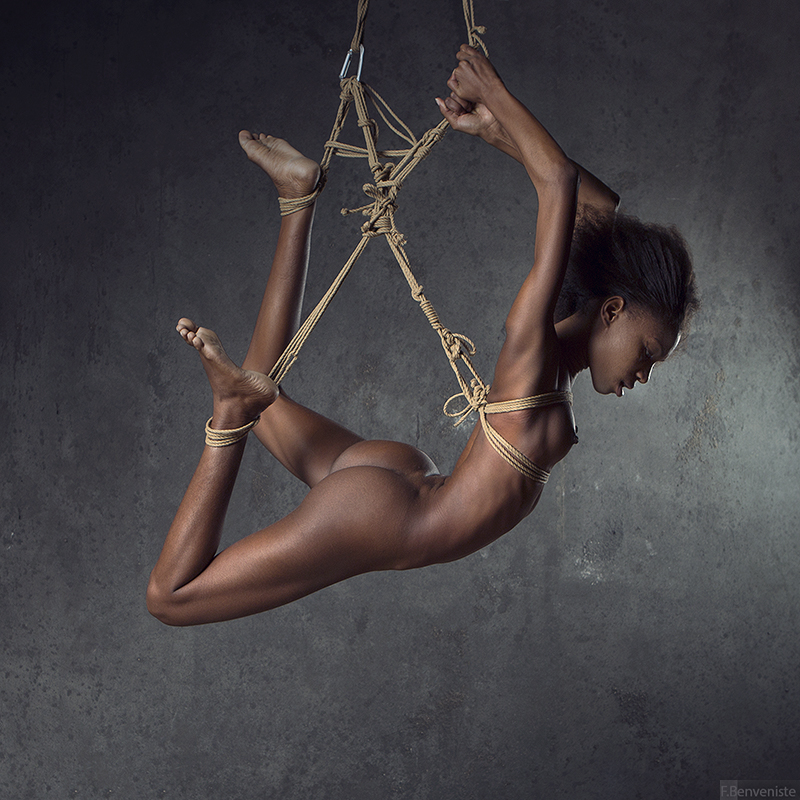 More on ** BONDAGE
***
Takate Kote : The Takate Kote (commonly abbreviated TK) is one of the most commonly seen ties in rope bondage performances and in rope bondage erotica. It is easily recognizable by it's seemingly basic form of tying the arms to the sides of the body with bands of rope above and below the breasts or chest. (3)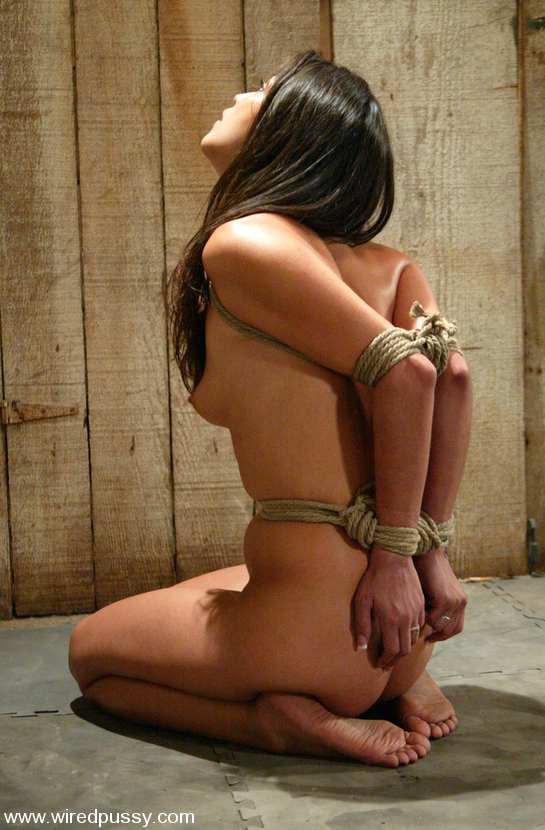 More on **SHIBARI
***
Tape gag: A tape gag involves the use of sticky tape sealing the mouth shut. Commonly used types of tape include duct tape, gaffer tape and PVC tape from two to three inches wide.(1)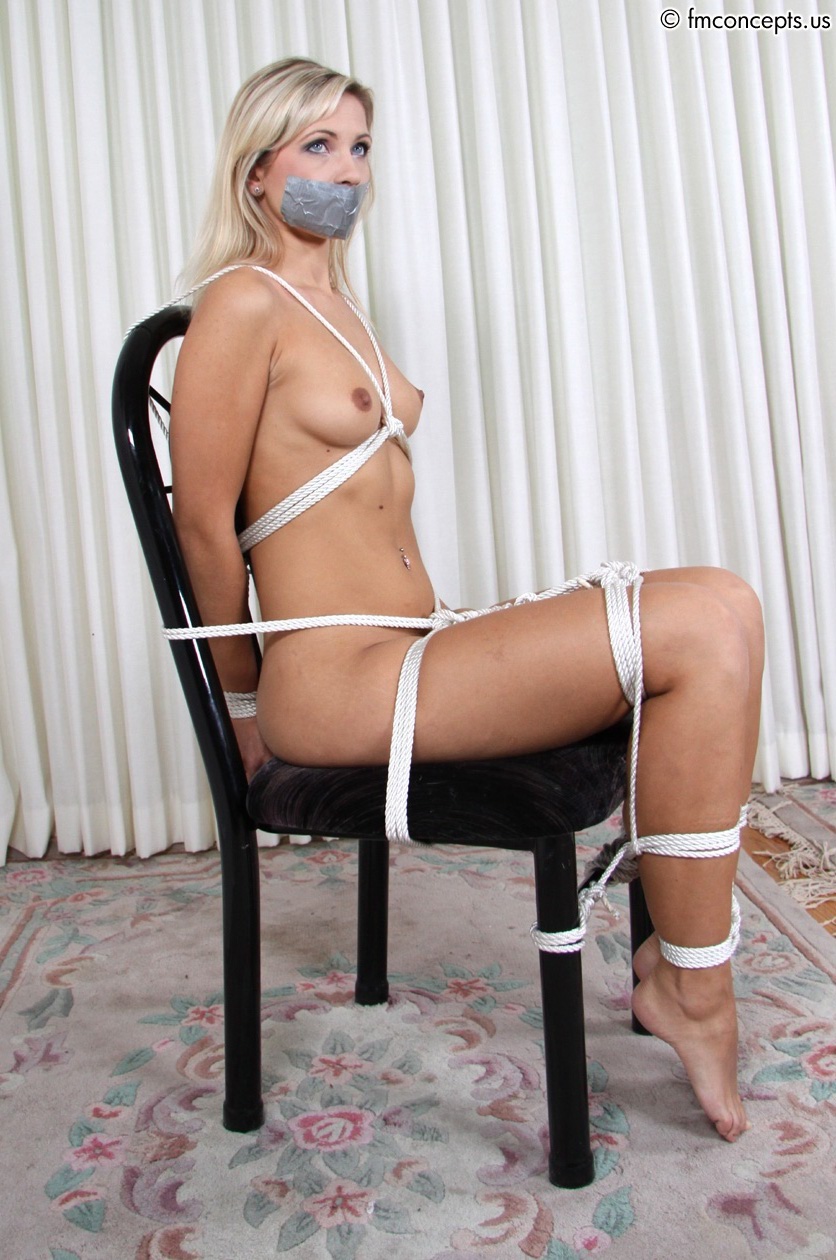 More on ** GAGGED
***
Warm up: The period at a beginning of a BDSM scene which involves gentle play, allowing the bottom to begin endorphin production, enter subspace, and undergo physiological changes (such as bringing fluids to the surface before impact play) that will accommodate more intense play.(1)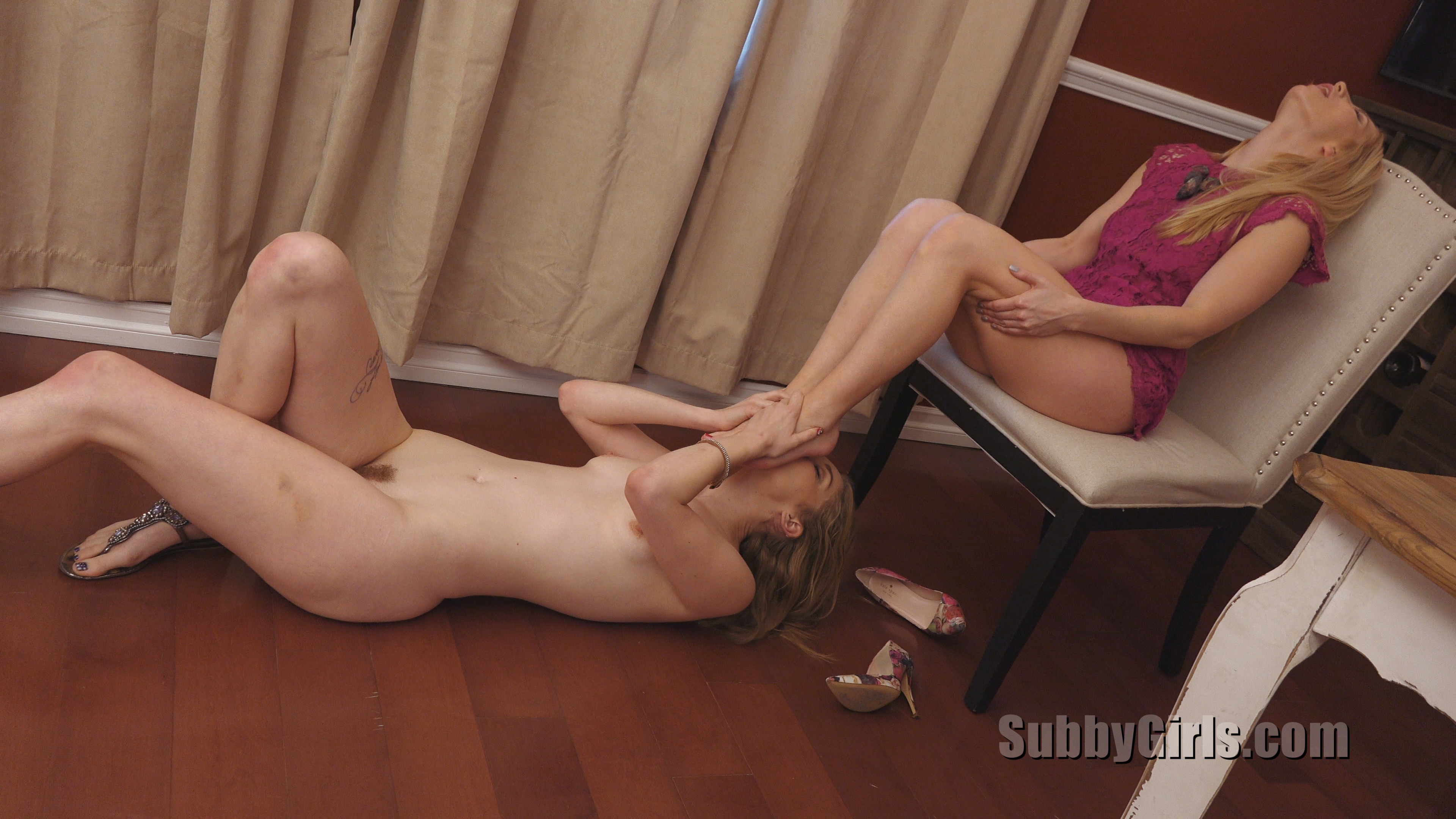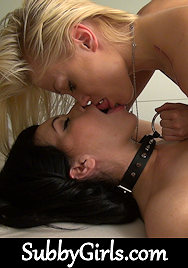 More on **NAKED
***
Wax play: The top drips hot wax on the bottom.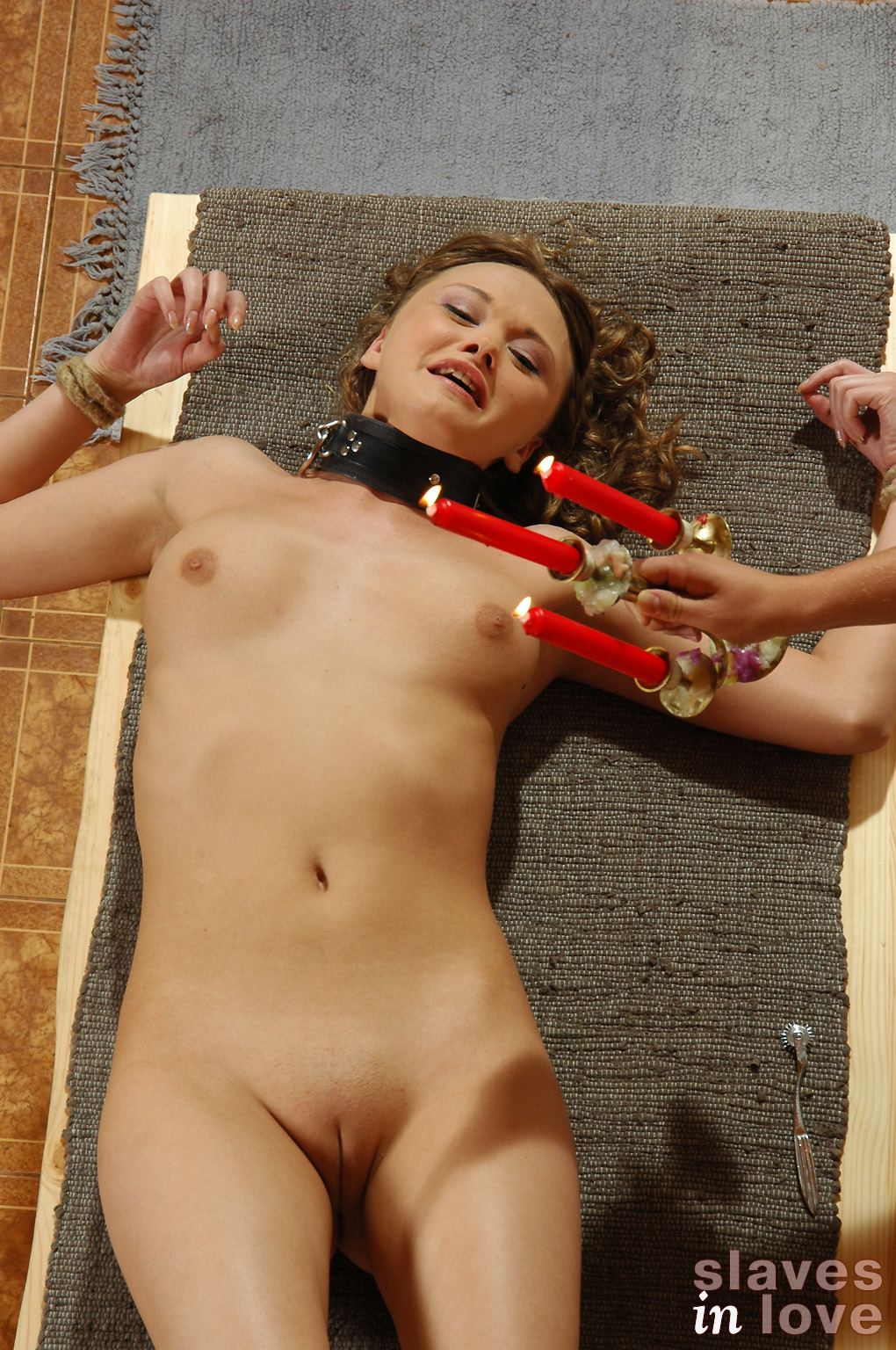 More on ** BONDAGE
***
Whip, whipping: Usually made of leather with a medium size handle and long braided leather strings.(2)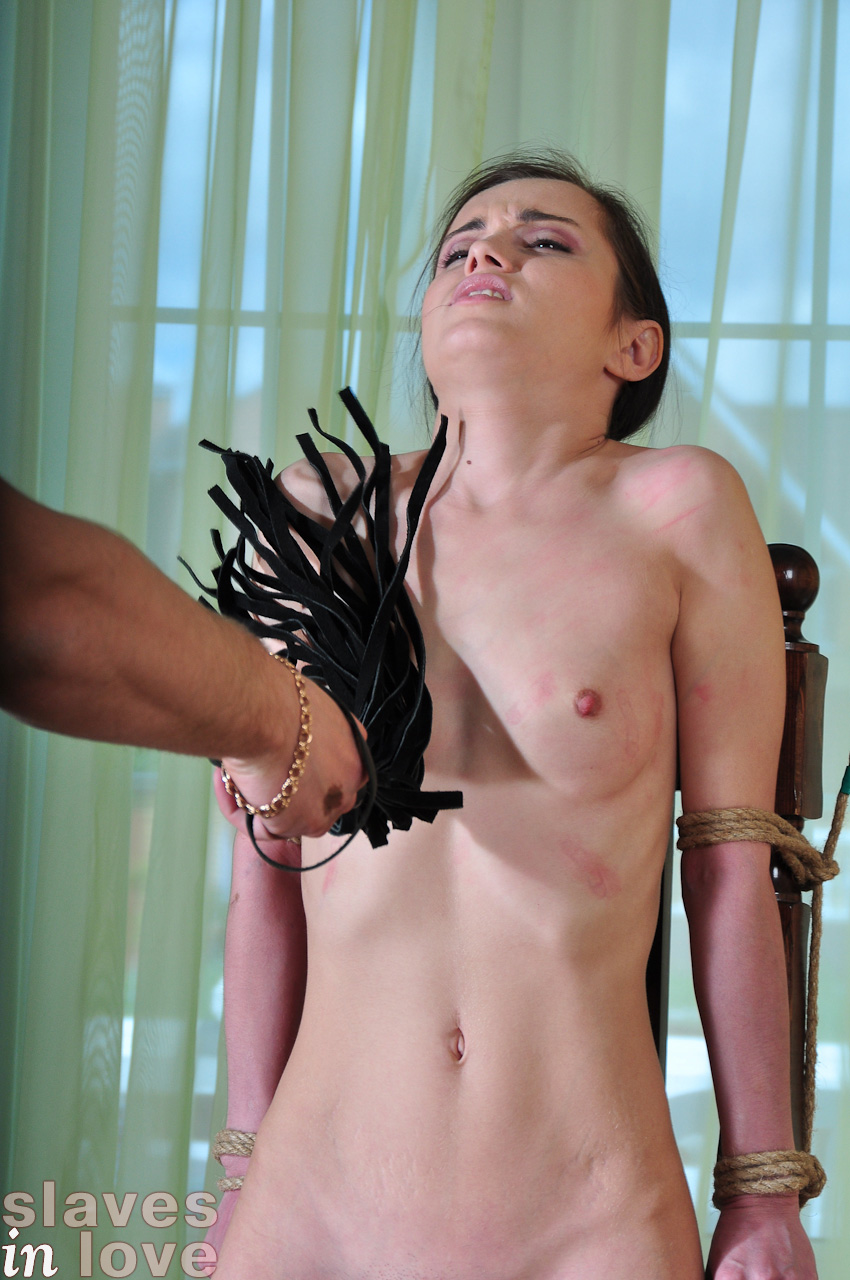 More on ** WHIPPED
***
Whipping post: In olden times, a post to which offenders were fastened for whippings. Reproductions are sometimes used in BDSM dungeons.(2)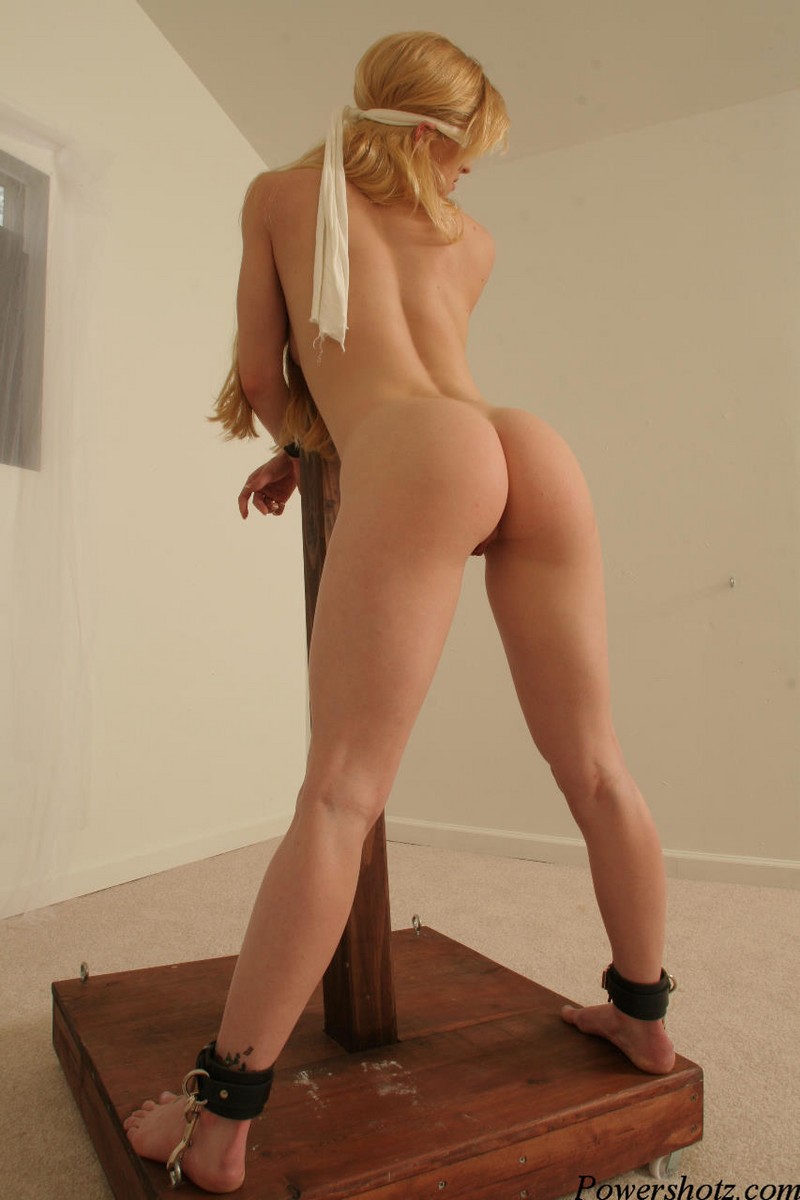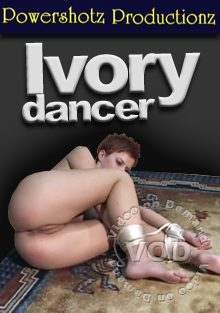 More on ** WHIPPED
***
Wrestling: Fantasy matches involve the acting out of a specific fantasy the client may have. This may include specific holds, attire, locations or roleplaying. Frequently the activities are agreed to in advance. The client typically makes no effort to win the match. Opponents are in this for the sexual overtone aspects of fantasy sessions.(1)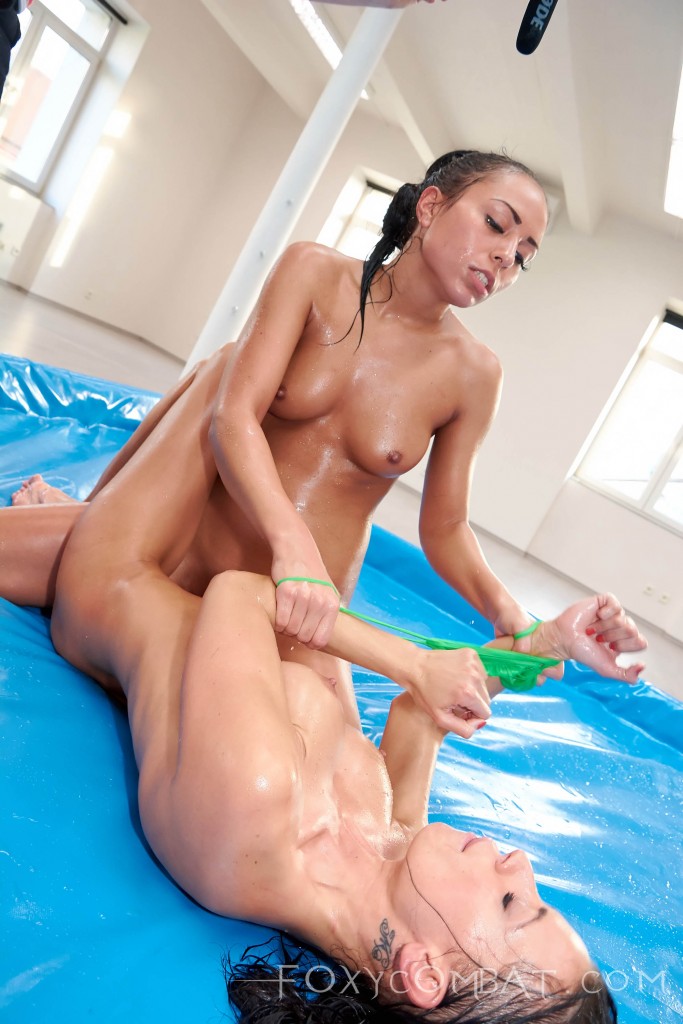 More on ** FIGHTING
***
Yoke: A yoke is a wooden beam normally used between a pair of oxen or other animals to enable them to pull together on a load when working in pairs, as oxen usually do; some yokes are fitted to individual animals. Also used for BDSM play.(1)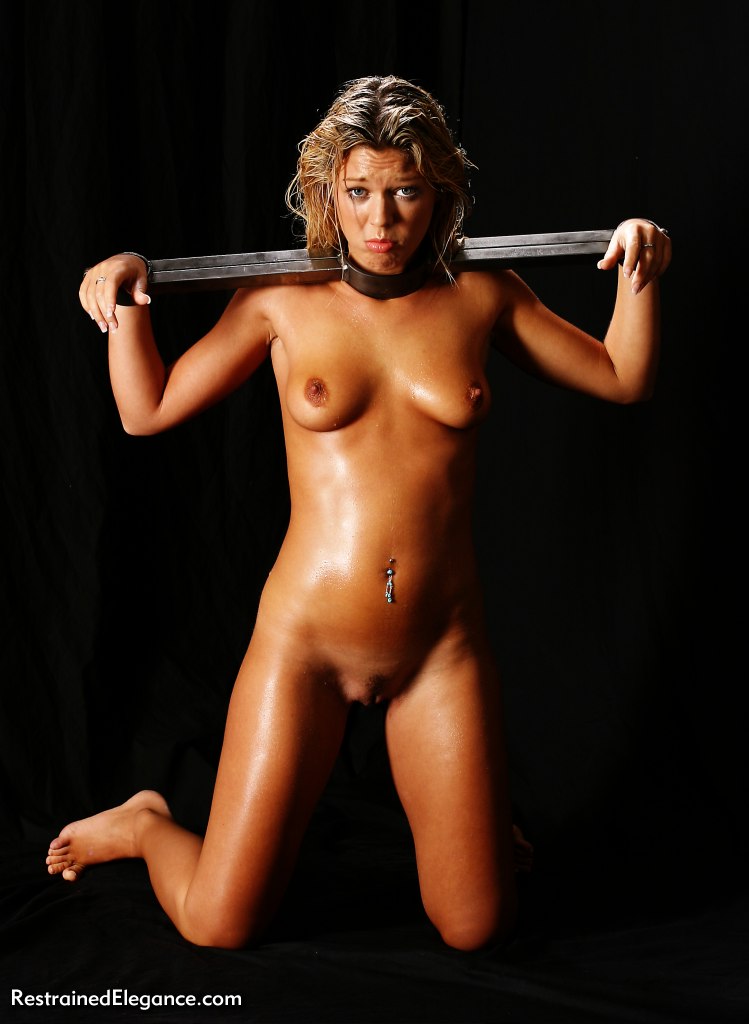 More on ** YOKED
***
This glossary does not deal with sexual intercourse and the like. You will not find here hints to religion and other values as we do not want to hurt our visitors. No vulgarity as well. And, of course, we are excluding strongly any hint to underage sex, incest, violence and bestiality.
Sources: (1) Wikipedia, (2) BDSM For Dummies, Glossary https://bdsmfordummies.wordpress.com, (3) Kinkly Sex Toy Directory https://www.kinkly.com